iPhone 7 vs Galaxy S7: Which is best?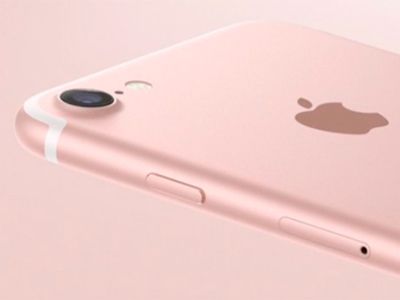 iPhone 7 vs Galaxy S7: Apple's 2016 smartphone takes on the Samsung Galaxy flagship in the ultimate iOS vs Android face-off
(Update: 9 September 2016): The iPhone 7 is now available for pre-order. Here's a complete guide on who wins in the battle between iPhone 7 and Galaxy S7.
Earlier this year, Samsung lifted the lid on what many believe is already the phone of the year: the Galaxy S7. The handset is the result of years of refinement by Samsung, and is probably the best platform on which to showcase Android in all of its Marshmallow glory.
But facing off against the Galaxy S7 is the iPhone 7, Apple's new flagship for 2016 – and an equally formidable handset. In true Apple style, the iPhone 7 offers a chic, minimalist design and seriously powerful hardware.
We're still waiting for extended hands-on time with the iPhone 7, so there's a limit to how far we can go with our comparisons. But if you're weighing up a purchase between the two devices, this is what you'll need to know.
IPHONE 7 VS GALAXY S7 – DESIGN
The Samsung Galaxy S7 is a supremely attractive handset, boasting a svelte 142 x 70 x 8mm chassis and a weight of just 152g.
The phone features a glass front and back, with the edges framed in metal. This glass build certainly looks attractive, but it's fragile. You have to be careful; it's super-easy to crack the S7.
The Galaxy S7 is available in five colours: Black, White, Gold, Silver, and Pink Gold. Overall, it's the most attractive Samsung smartphone to date.
The iPhone 7 is also very attractive, and could be the prettiest Apple phone we've ever seen. It has a slim 7.1mm chassis with antenna banding that's far less prominent than it was on the iPhone 6S. The phone is lightweight at just 138g, and is a little smaller than the Galaxy S7 by virtue of its dinkier display.
For the first time ever, Apple is offering five colour options for its new smartphone. The iPhone 7 is available in Gold, Silver, Rose Gold, Black, and Jet Black. All of these colour options are matte, except for the glossy Jet Black.
It's hard to say which phone is more attractive. The iPhone 7 doesn't look hugely different to the iPhone 6S. Similarly, the Galaxy S7 isn't worlds apart from the Galaxy S6 in terms of aesthetics, so no surprises there. Both handsets are gorgeous.
Both phones are resistant to water, but in slightly different ways. The iPhone 7 is IP67-rated, which means it can withstand rain – and even a shower. The Galaxy S7, meanwhile, is IP68-certified, which is far more dunkable.
IPHONE 7 VS GALAXY S7 – DISPLAY
As always, Samsung shines in the display department. The Galaxy S7 features a rich, colourful 5.1-inch Super AMOLED display that puts other Android phones to shame. Better still, it has a high-resolution 1,440 x 2,560 pixel screen, offering a ludicrous 577ppi pixel density. Also worth a mention is the fact that you're getting a solid 72.1% screen-to-body ratio – bezels are kept to a minimum
Another key feature of the Galaxy S7 screen is its protection. The display comes coated in Corning's Gorilla Glass 4, which should help it survive drops. That said, this reporter's Galaxy S7 had already been cracked a bunch of times, in spite of Corning's best efforts.
Finally, Samsung offers an always-on display setting, which is a feature that so far has only been seen on the LG G5 this year. Samsung turns on a small chunk of the display to show the time, date, and notifications at a cost of just over 1% battery life per hour. It's a great feature that will keep you from constantly having to activate the display to check up on items.
Apple has once again kitted out the iPhone 7 with its trusty Retina HD display, which measure 4.7 inches from corner to corner. That means you're getting a lower resolution of 1,334 x 750 pixels compared to the hi-res Galaxy S7 display, but it's spread over a smaller area, which means the disparity won't be as noticeable as it would be on a 5.1-inch screen.
It's hard to knock iPhone displays because they're bright, colourful and sharp. But the Samsung Galaxy S7 is better on paper and in practice, so Apple loses a point here.
IPHONE 7 VS GALAXY S7 – HARDWARE
At the time the Galaxy S7 launched, it had the top hardware available. Six months on and that's still mostly true; the Galaxy S7 will compete with the best of them.
Samsung's flagship actually comes with two different processors, depending on where you buy it. In the UK (and other select regions), you get Samsung's custom-built Exynos 8890 processor clocked at 2.3GHz. It has eight cores and features a Mali-T880 MP12 GPU. In the US (and other select regions), you get Qualcomm's top-end Snapdragon 820 processor, with four cores and an Adreno 530 GPU. Both chips are considered top-of-the-range, so the Galaxy S7 is very formidable in terms of computing power.
The Galaxy S7 also features 4GB of RAM, 32GB or 64GB of storage, and a microSD slot that supports cards up to 256GB.
Both the iPhone 7 and iPhone 7 Plus feature Apple's new system-on-a-chip, the A10 Fusion. It's a 64-bit, quad-core processor that Apple says is 40% faster than the A9, and twice as fast as the A8.
Two of the A10 Fusion's cores are high-performance, and will handle the most demanding tasks. There are also two high-efficiency cores that run at a fifth of the power, which are used for more menial tasks. To manage this process, Apple has designed a new performance controller that decides which cores to use in a given situation.
Apple also says that the graphical performance of the A10 Fusion is 50% better than the A9's, and three times as fast as the A8. That's thanks to a six-core GPU that uses two-thirds of the A9's power and a half of the A8's power. Apparently, the A10 Fusion is 240 times faster than the original iPhone chip.
IPHONE 7 VS GALAXY S7 – SOFTWARE
The Samsung Galaxy S7 runs on Google's Android software, specifically Android 6.0.1 Marshmallow. It was the most recent version – until Google announced Android 7.0 Nougat earlier this year. However, Nougat isn't yet publicly available, so Marshmallow holds onto the crown for now.
Marshmallow was a fairly incremental update, adding small improvements such as UX redesigns and battery life optimisations. The previous update, Android 5.0 Lollipop, laid most of the groundwork, so Marshmallow was more of a cherry on the top. That means it's very slick and refined.
The bigger question is whether the Galaxy S7 will ever get Android Nougat. We'd say it's almost certain that S7 owners will see a Nougat update. However, it would be a big surprise if the update landed before 2017. Expect to wait until around March next year at the earliest.
The iPhone 7, by comparison, runs on Apple's custom-built iOS 10 software. The software is actually debuting on the handset, so the iPhone 7 has the advantage of having been designed entirely around running iOS 10.
Announced at WWDC in June this year, iOS 10 is the tenth major release of the OS. It improves user experience by opening up 3D Touch support to developers, and also offers a redesigned lockscreen and support for widgets. You'll also get a Maps redesign, a Home app for smart home functionality, and third-party app compatibility for Siri.
There was a time when iOS outpaced Android in terms of design, but Android is now as slick as any of its rivals. There was also a time when iOS was a locked-down mess that stopped you from getting any serious computing done. But that's changed somewhat too, with more software functionality available to developers.
Overall, we'd still argue that Android is better for power users, and that iOS is a little easier to just pick up and go. At the end of the day, it's down to your own personal preference. If you're signed up to a shed-load of Google services, you'll probably want to stick with Android. If you've spent £500 on iTunes apps, maybe it's worth sticking with the Apple ecosystem.
IPHONE 7 VS GALAXY S7 – CAMERA
With every passing year, Samsung manages to impress yet further with its camera. Prior to the iPhone 7 launch, the Galaxy S7 boasted the best snapper on the market – we'll need a full iPhone 7 review to determine whether that's changed. But what's the difference on paper?
Well, the Galaxy S7 boasts a 12-megapixel camera with a wide f/1.7 aperture and extras such as LED flash, phase detection autofocus, and optical image stabilisation. It also has a 5-megapixel front-facing camera with a f/1.7 aperture and auto-HDR mode.
What really sets that Galaxy S7 camera apart is the built-in Dual Pixel technology. Every pixel on the Galaxy S7's image sensor has two photodiodes instead of one. The main advantage of this increased pixel count is faster focus. When you're taking a photo with an iPhone 6S, between 5% and 10% of the pixels are used for focusing. With the Galaxy S7, however, every single pixel is in play.
The iPhone 7, too, has a formidable 12-megapixel camera. It has an improved six-element lens and a wider f/1.8 aperture, improved from f/2.2 on the iPhone 6S and almost matching the Galaxy S7. There's also a new Quad LED flash which is 50% brighter than the old one, though we don't know how it compares to the S7.
IPHONE 7 VS GALAXY S7 – BATTERY LIFE
The Samsung Galaxy S7 features a non-removable lithium-ion battery, with a cell capacity of 3,000mAh. That results in a talk time of 22 hours, and 62 hours of music playback.
The iPhone 7 also features a non-removable battery, although the exact specifications aren't clear at this point. What Apple does say is that the iPhone 7 will last two hours longer than the iPhone 6S, so it's a decent but not life changing upgrade. Here's Apple's claimed battery life pledges:
IPHONE 7 VS GALAXY S7 – PRICE AND RELEASE DATE
On Amazon, the price of the Samsung Galaxy S7 ranges between £475 and £519, depending on the colour you opt for. It's been available to buy since 11 March 2016.
The iPhone 7 is now available for pre-order, and goes on sale from September 16. The standard iPhone 7 starts at £599, rising to £699 for the 128GB model and £799 for the 256GB model. The iPhone 7 Plus, meanwhile, costs £719 for the 32GB version, £819 for the 128GB model, and £919 for the top-end 256GB variant.
This means that the Galaxy S7 is significantly cheaper than the iPhone 7, even when you consider the Samsung flagship's £569 launch price.
IPHONE 7 VS GALAXY S7 – EARLY VERDICT
Just like in previous years, Samsung and Apple have turned out to be the best of the bunch when it comes to smartphones. It's hard to knock the Galaxy S7 and iPhone 7, because they're both (arguably) just incremental updates to last year's stellar offerings.
It comes down to your personal preference, because neither handset will disappoint. If you're invested in a particular ecosystem, or you prefer a particular OS, then it's probably best to let that determine your decision.
Tom Clarke joined Golf Monthly as a sub editor in 2009 being promoted to content editor in 2012 and then senior content editor in 2014, before becoming Sports Digital Editor for the Sport Vertical within Future in 2022. Tom currently looks after all the digital products that Golf Monthly produce including Strategy and Content Planning for the website and social media - Tom also assists the Cycling, Football, Rugby and Marine titles at Future. Tom plays off 16 and lists Augusta National (name drop), Old Head and Le Touessrok as the favourite courses he has played. Tom is an avid viewer of all golf content with a particularly in depth knowledge of the pro tour.