Best Golf Apps For Apple Watch 2023
We look at some of the best golf apps for Apple Watch so you can get the most out of your wearable tech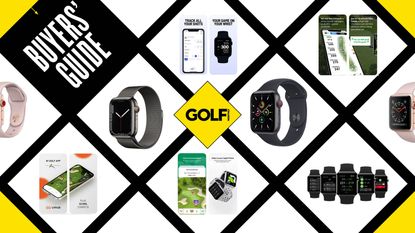 (Image credit: Future)
Best Golf Apps For Apple Watch
The Apple Watch is one of the most popular wearable tech devices in the world. One of the best ways to use your Apple Watch out on course is through the use of a great golf app. Whether it's automatic shot tracking or to give you GPS yardages, there are loads of ways to use your Apple Watch to its fullest on the golf course and, in this handy guide, we've explained the best way how golfers can get the most out of their Apple watch.
You can also check out of guide on the best golf apps for iPhone if you don't have an Apple Watch, which also features some of the best golf games you can enjoy. Alternatively, if you're after even more reliable yardages out on course, check out our guide on the best on the best golf rangefinders or best golf GPS devices and best golf watches.
Best Golf Apps For Apple Watch
Why you can trust Golf Monthly Our expert reviewers spend hours testing and comparing products and services so you can choose the best for you. Find out more about how we test.
How we test golf Apps
When it comes to product testing, our reviews and buyers' guides are built upon a rigorous testing procedure as well as the knowledge and experience of the test team. Product reviews on golf applications are carried out by all members of the Golf Monthly team. All of our writers are able to efficiently test the vast majority of the biggest product releases while conveying the pros and cons of each item eloquently. Getting into specifics, we test golf applications outdoors on premium golf courses with premium devices to get a thorough understanding on what features each application offers.
Ultimately, we aim to be as insightful and honest as possible in our reviews, so it is important to acknowledge that no manufacturer can buy a good review. This is because our team tells it how it is. To learn more about our testing methodology, see our guide on how Golf Monthly tests products.
What to consider when downloading a golf app
Golf apps come in all different types, so it can be hard to figure out which app you need to help you improve your performance on the course. We've set out a few things to consider when downloading a golf app.
1. Price
A lot of golf apps can cost money and some even operate via a subscription payments system. Some don't come cheap either, so its always wise to check on the price of the application you're downloading and whether the features it can provide you are of sound quality.
2. Pairing with hardware
You may often want to link a certain app up to a piece of hardwear you have, like a launch monitor or a GPS Watch. It's always wise to check the compatibility of that device to the application you're downloading before you go ahead and download the app. Its also important to make sure that you know what hardware you need to buy before you download an app to use it correctly.
3. Data and battery usage
Some apps can chew through a lot of your data and battery life on the course. That can often be a pain if you need to use your phone after your round or don't always have a lot of data to play with. For that reason, it's good to check with each app how much data and battery life they use before you download them.
4. Course coverage
If you're looking for an app that will provide you with GPS views of the course and hole you are playing, then make sure to check how many golf courses that app covers and whether it covers golf courses in your country. While some apps profess to give GPS locations on thousands of courses around the world, they can sometimes miss a few out. So be sure to check the coverage of the GPS on the app and its reliability.
For more information on golf GPS technology and equipment, take a look at our guides on the best golf GPS watches, best golf launch monitors, and best GPS apps.
FAQs
Are golf apps worth it?
Depending on the app you're downloading, they can be seriously worth it and can help players with strategy, distances and recording scores. Sometimes apps can be expensive though, so only use them if they meet your needs as a golfer.
Can you record your score on a golf smartwatch?
Yes! Most smartwatches with golf apps installed will record your score and calculate it relative to your handicap. They can also show you stock yardages of your clubs, map out each shot you've played, and help you figure out how far away from the green you are.
Is it annoying to wear a smart watch and play golf?
Some golfers can find having things like smart watches attached to their wrists while they play a little annoying. But for many, playing with a smartwatch is not annoying at all, in fact, the benefits these watches can offer can really help a player boost their performance on the course.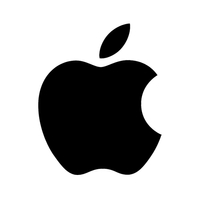 Save on Watches, iPhones and iPads more with these Apple coupon codes.
Get the Golf Monthly Newsletter
Tips on how to play better, latest equipment reviews, interviews with the biggest names and more.