Ian Poulter What's In The Bag?
Poulter has a full bag of Titleist golf clubs in the bag at the moment.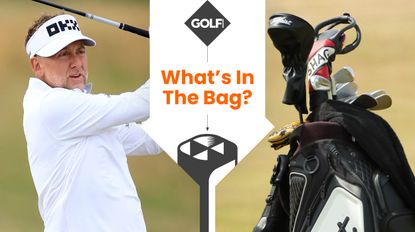 (Image credit: Golf Monthly)
Golf Monthly Newsletter
Golf tips and expert instruction, golf club reviews and the latest golf equipment.
Thank you for signing up to . You will receive a verification email shortly.
There was a problem. Please refresh the page and try again.
Ian Poulter What's In The Bag?
Ian Poulter turned professional with a handicap of 4 and has become one of the most iconic players to compete in the Ryder Cup. Gear wise he is a Titleist ambassador and uses a full set of Titleist clubs at the moment. Let's take a look at his specific club specifications and setup.
Ian Poulter What's In The Bag?
Driver
Titleist TSi3
He currently uses the Titleist TSi3 driver and has done for some time. In the woods part of the bag Poulter is usually pretty quick to move into new gear and the TSi driver went in very soon after it was released. This came as no surprise to us because the performance on offer with the TSi3 is arguably as good as it gets with the driver. Titleist made significant improvements in many different areas to improve the appeal of the TSi3 driver to lots of different player types. The compact look will suit the eye of the better player, but many more abilities have the potential to benefit from the more varied adjustability and extra forgiveness on offer.
Fairways
Titleist TSi2
Poulter did continue to use a Titleist 917 F2 three-wood but right now he has opted for the TSi2 model. (opens in new tab) It is interesting Poulter opts for the TSi2 and not the TSi3 fairway wood although we would guess this is because of the extra forgiveness on offer. He has also put a TSi2 seven-wood in the bag too but we believe this comes in and out of his setup.
Hybrid
Titleist TSi2
Poulter has also shown a willingness to put a hybrid in the bag, sometimes replacing his second fairway wood. As far as specific model goes, he was using a Titleist 816H2 hybrid for a long time but we have spotted him with a TSi2 model (opens in new tab) at a few tournaments towards the tail-end of 2021.
Irons
Titleist T200, Titleist T100, Titleist 718 AP2
Shifting to the irons he uses a Titleist T200 iron which acts as his 4-iron. His five-iron is then a Titleist T100 (opens in new tab) before moving into a set of Titleist 718 AP2's. They go from six-iron down to pitching wedge. All of these irons have Project X LZ 7.0 shafts. Poulter is one of many players to use a combo set of irons right now, with many players opting for a model they feel like they can control better with the shorter irons, and an iron that offers a touch more forgiveness at the top-end of the bag. This just shows even the finest ball-strikes in the world want and need a bit more forgiveness.
Wedges
Titleist Vokey SM9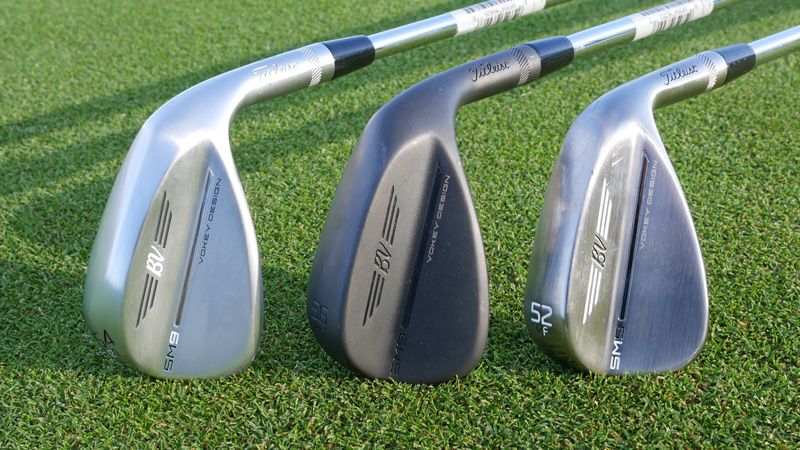 Poulter then has three Titleist's Vokey wedges in the bag. The 52°, 56° models are SM9's whilst the 60° is a Vokey WedgeWorks design. This is a pretty common setup out on Tour because wedges not only have to fill in distance gaps properly whether that be on full shots, or pitches, but also top players carry three wedges to give them some options and versatility when facing different shots in competition.
Putter
Scotty Cameron Phantom X 11 Prototype
After using an Odyssey Stroke Lab 7 model for a long time, he has now switched to a Scotty Cameron Phantom X 11 Prototype. We think this went in the bag in March 2021 and has not come out since, although Poulter has said in the past he does test a lot of different models. Speaking to GolfWRX he said (opens in new tab); "I am kind of trying them and I'm trying to get the right feel, the right look, and Scottie [Cameron] made me one a week ago, two weeks ago," Poulter said. "I told him ... I wanted some grooves in the face. He did it. It sits right, and that's all I want. I want something that sits well, that looks nice and feels good. At the minute it's working out quite nice!" What makes his model different are the horizontal grooves on the face whereas the retail Phantom X putters have a traditional milling pattern.
Ball
Titleist Pro V1x
His ball is the Titleist Pro V1x. Like many other professionals, Poulter opts for the Pro V1x because it is an excellent all-rounder. It is designed for players who want a higher trajectory and increased spin relative to Pro V1 (opens in new tab), with a slightly firmer feel. In our testing we were particularly impressed by the improved ball flight in the long game which didn't come at the cost of any short game control or feel.
Shoes
FootJoy
Poulter, famed for wearing apparel and shoes that stand out, then wears FootJoy golf shoes, regularly switching between the Tarlow and Packard shoes in FootJoy's Premiere Series. The Packard is inspired by Frederick Packard, FootJoy's founder and a shoe pioneer who drove the adoption of many modern manufacturing and design innovations that are still used today. The Tarlow is FootJoy's modern interpretation of the timeless cap toe design, made with a natural grain leather.
Full Specs
*Note - the top of his bag changes regularly.
Driver: Titleist TSi3 (10 degrees) with Fujikura Ventus Blue 6 S shaft
3 wood: Titleist TSi2 (16.5 degrees at 15.75, C2 SureFit setting) with Matrix Ozik TP7HD X shaft
*7-wood: Titleist TSi2 (21 degrees) with Aldila Synergy shaft
*Hybrid: Titleist TSi2 (21 degrees, A1 SureFit setting) with Aldila Tour Green Hybrid 85 shaft
Irons: Titleist T200 (4), T100 (5), Titleist 718 AP2 (6-PW) all with Project X LZ 7.0 shafts
Wedges: Titleist Vokey Design SM9 (52-12F, 56-14F), Titleist Vokey Design WedgeWorks (60-A)
Putter: Scotty Cameron Phantom X 11 Prototype
Ball: Titleist Pro V1x
Shoes: FootJoy Premiere Series Tarlow/Packard