Should You Use A Fat Grip On Your Putter?
Oversized putter grips have soared in popularity over the past few years, but how do they work?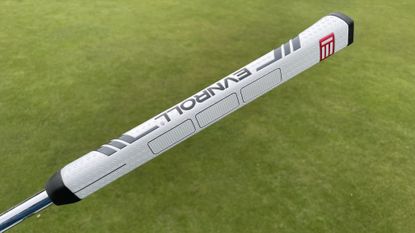 (Image credit: Future)
Oversized putter grips have become more and more popular on tour in recent times as professionals look to find any edge possible. This has filtered down into the club golfer also, with many new best putter models now coming fitted with an oversized grip as standard. But do they actually help you hole more putts?
The theory behind thicker putter grips has to do with making the hands less active during the stroke. Some grip manufacturers suggest that because your fingers don't wrap all the way around a thick putter grip they naturally relax more than when using a traditional grip, whereas others feel that the thicker grip encourages the putter to be placed more in the palm of the hand rather than the fingers, which reduces leverage and as such the ability to manipulate the face.
It's this benefit that has wooed the likes of Sergio Garcia, a notoriously nervy putter who has tried every style going, and it's this same benefit that could help any of you looking for how to cure the putting yips.
Before you make a change, it's a worthwhile exercise to gather some simple data so you can later evaluate whether or not switching your putter grip has been successful. Traditional statistics such as putts per round, are unfortunately not a great indication of how you are putting as they are so heavily influenced by how close you are actually hitting the ball to the hole. For example, if you hit it onto every green at around 70ft from the hole, then 36 putts for the day would be an exceptional effort. However, if you hit it to 10ft on every hole, 36 putts might be considered a poor day. The most accurate data to judge yourself with is strokes gained putting. Arccos is a great way of collating this data.
How do I choose the correct grip?
Right, so you have decided that you would like to try an oversize putter grip. So how do you choose the best putter grip from the hundreds available?
Firstly, you need to decide how you would like to position your hands on this new grip because this could have a significant impact on the best design and size of the grip you choose. Are you going to use a standard, right below left, reverse overlap grip? Or are you going to be using something different? There are so many ways to grip a putter; claw grip, left below right, prayer grip, the list goes on. The reason that it is important to make a decision on this first, is that grip manufacturers now offer specific grips for different methods. For example, Superstroke offers a grip designed specifically for the claw method, with the geometry and taper of the grip built to fit your hands more comfortably in that style. Two Thumb produces grips that are designed with the prayer grip in mind. The prayer grip is when your palms are exactly facing one another, with your thumbs level on the front of the grip which facilitates level shoulders at address. Companies like Evnroll are now even creating specific grips for the arm lock style made popular by players such as Bryson DeChambeau and Matt Kuchar.
Image 1 of 3
Once you have made your decision on your preferred method, how do you know what grip to choose? Well, with so many to choose from, the only real method of selection from here is getting your hands on some grips and seeing what sits comfortably with your chosen style. This may not be that easy, as your local pro shop may not have extensive stock, although companies like Superstroke often have displays of example grips in stores. If finance permits, there are several online grip retailers that will allow you to order multiple grips to try, then simply return (unused of course) those that didn't suit your preferences.
In my experience here, don't rely on generic sizing charts or what tour players are using; trust your own judgment, and go with what feels most comfortable and gives you the most confidence.
Now that you have your new grip, get out and practice with it. Once you're happy, start collecting some more data to find out if the new grip has made a positive difference to your game.
Are there any drawbacks?
Whilst I don't believe there are any specific negatives inherent in using a thicker putter grip, there are a couple of points worth noting. Firstly, the feel of a putter can dramatically change when going from a standard-sized putter grip to an oversized model. This has to do with a couple of things.
Firstly, both the static mass and swing weight of your putter can be affected by this change. With putter grips varying between as little as 45 grams up to well over 100 grams, the feel of the putter during your stroke will certainly change depending on where your choice falls. For example, whilst a heavier grip will obviously add static mass to your putter, you may find you have less awareness of the clubhead or a lighter feel during the stroke. This is because the balance of the club has shifted slightly, with more of the club's total weight distributed at the grip end. These changes aren't necessarily bad, just something that will take some adjusting to. A knowledgeable professional will be able to guide you through this and adjust the head weight if required.
Another point to note is that some players take a little time to adjust to the pace of longer putts after making this type of grip change. Some of this could be attributed to the aforementioned weight issues, but others feel that taking the fingers and wrists out of the stroke affects their ability to use their natural touch and feel the pace as effectively. My feeling on this is that this is simply a mental hurdle to overcome rather than anything physiological.
Should I give it a try?
If you aren't holing enough putts with your standard-sized putter grip, or even struggling with the dreaded yips, trying out an oversized putter grip is certainly a worthwhile exercise. The concept of removing excessive hand manipulation is sound and with so many of the best players in the world now using them, there is a real chance you could benefit too.
Experiment, pick your preferred method, find a grip that is comfortable for that style, and then hit the putting green. It could be the change you've been looking for.
Get the Golf Monthly Newsletter
Tips on how to play better, latest equipment reviews, interviews with the biggest names and more.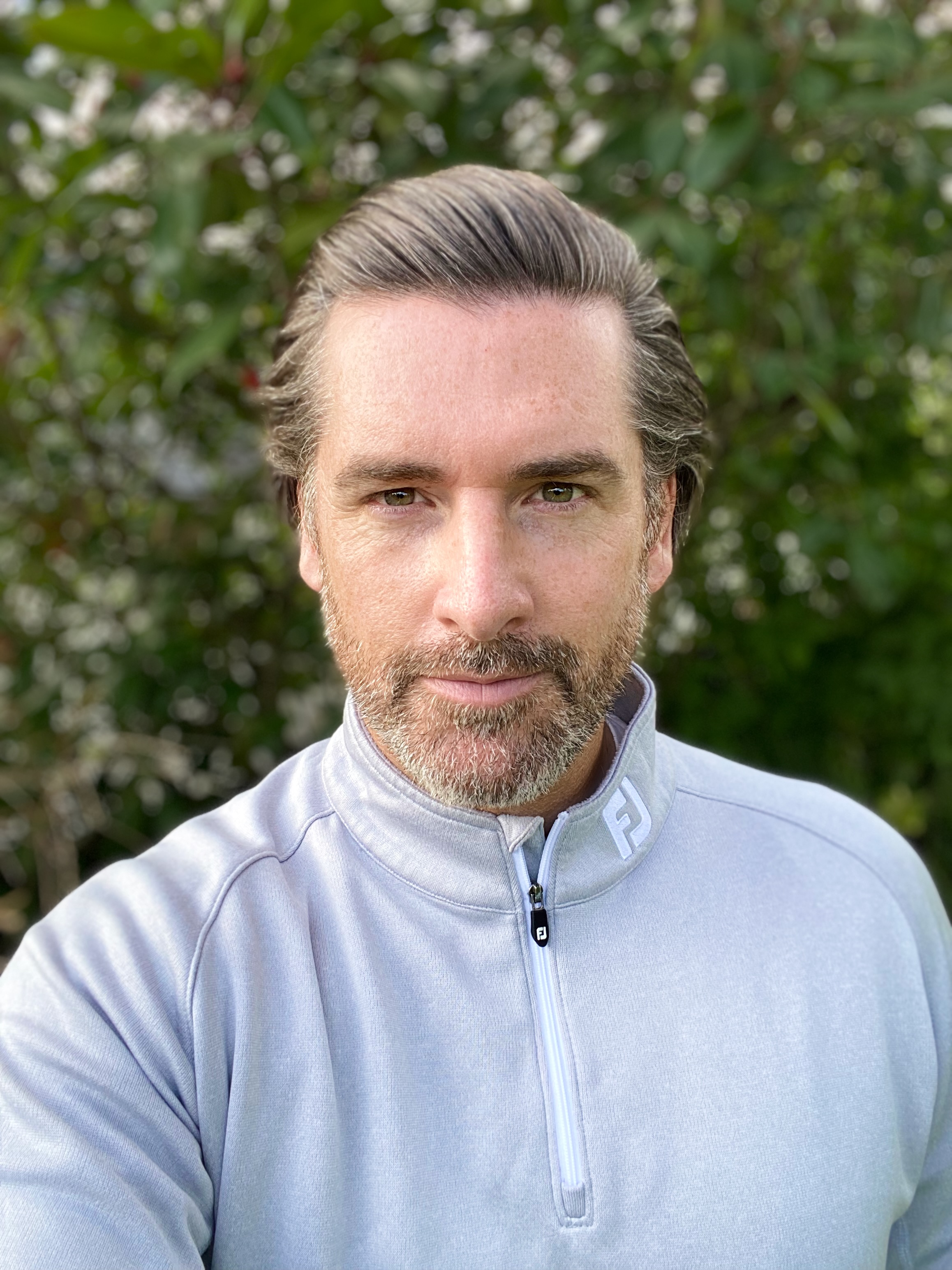 Joe has worked in the golf industry for nearly 20 years in a variety of roles. After a successful amateur career being involved in England squads at every age group, Joe completed his PGA degree qualification in 2014 as one of the top ten graduates in his training year and subsequently went on to become Head PGA Professional at Ryder Cup venue The Celtic Manor Resort. Equipment has always been a huge passion of Joe's, and during his time at Celtic Manor, he headed up the National Fitting Centres for both Titleist and Taylormade. He's excited to bring his knowledge of hardware to Golf Monthly in the form of equipment reviews and buying advice.
Joe lives in North Devon and still plays sporadically on the PGA West region circuit. His best round in recent years came earlier in 2023 where he managed a 9 under par 63 at Trevose GC in a Devon & Cornwall PGA Tournament.
Joe's current What's In The Bag?
Driver: Srixon ZX5 LS 9.5
Fairway wood: Taylormade M2 Tour 2017, 13.5°
Irons: Callaway Apex CB 24' 3-11
Wedges: Taylormade MG4 54 and 60 degree
Putter: Odyssey Toe Up #9
Ball: 2023 Titleist Pro V1x