Doing Things Differently - The PXG Story
Carly Frost travels to Scottsdale, Arizona, to find out from billionaire PXG owner Bob Parsons how the forward-thinking brand is making big waves in the industry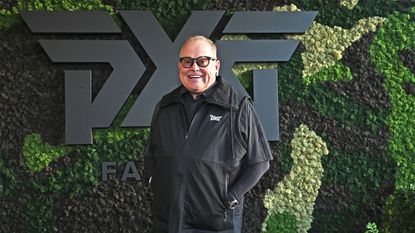 (Image credit: Future)
Get the Golf Monthly Newsletter
Thank you for signing up to Golf Monthly. You will receive a verification email shortly.
There was a problem. Please refresh the page and try again.
Doing Things Differently - The PXG Story
What sort of golf clubs would you make if money were no object and you could start your own brand? This very question had been on Bob Parsons' mind for years when the serial entrepreneur decided to start his own equipment company, Parsons Xtreme Golf (PXG) in 2013. As a golf enthusiast, he had spent tens of thousands of dollars on equipment but was frustrated that golf clubs never really seemed to get significantly better. Nothing offered him the ultimate combination of superb, superior playability with the purity of looks and feel traditionally only associated with better players' clubs.
Armed with this desire to build the ultimate set of clubs, he set about searching for the knowledge and expertise of some of the golf industry's most reputed equipment engineers to help him. Most notably, he convinced his good friend Mike Nicolette, former senior product designer at Ping, to come on board. Parsons set no budget or time constraints. The goal was simply to make the best golf equipment possible, from drivers and irons, to wedges and putters.
In a short space of time, PXG has achieved what many said was impossible – a credible foothold in an already crowded golf market. Parsons believes that the product does the talking, but there's certainly an awful lot to be said for the impactful marketing behind the brand. With clever slogans like "Nobody makes clubs better than us" and a strong, loyal military following (thanks to the charitable work the brand does for servicemen and women, a nod to Parsons' own military days serving with the 26th Marine Corps Regiment during the Vietnam War), it's easy to see why PXG has achieved such success in a short space of time.
It has more recently expanded into other categories outside of hardware, like golf balls and apparel, where the brand has forged a striking collaboration with singer-songwriter Nick Jonas. I sat down with Parsons at Scottsdale National, home of PXG, to talk about the strategy of the company, the wins and losses, the latest range of products and what the future looks like...
Golf Monthly: What was the concept behind the new PXG Gen6 range?
Bob Parsons: First, our philosophy is always to make whatever our existing clubs are significantly better. With our Gen5 clubs that was a pretty tall order. But we worked on it and, by golly, we did it. We were able to go with a thinner face.
Our Gen5 face was the thinnest in golf and Gen6 is even thinner. That enabled us to do a number of things, which included making the feel as soft as warm butter on a hot biscuit. It goes; it is consistent. The dispersion – front and back, left and right – is just excellent. We're very proud of it. As for the Gen6 driver, we believe it's the very best driver in the industry.
What drove your decision to be a direct-to-consumer brand, rather than to be stocked in the major golf stores?
We have the big stores coming to us all the time. They would love to carry our products. But right from the start, we wanted to do things differently, so we decided not to take a bite out of that. We want our customers to get the very best product that suits their unique game. If we go in the big stores, we're the same as everybody else. Off-the-rack rubbish. That's not us.
Tell us about the thinking behind Scottsdale National and providing golfers with the ultimate custom-fit experience?
I like to do things the way I think they should be done and the way I like them. I certainly did that with Scottsdale National. Many clubs have a lot of rules that are embedded in their beginnings and so forth over in the UK. I know you guys have a lot of club rules. Then you go up into Scotland and they have even more [laughs]. We only have one rule at Scottsdale National and that is that no member shall interfere with another member's good time. You abide by that and you can do whatever else you want.
What have been the highs of your PXG journey so far?
It has to be the early days, when we were working out of a construction trailer on some land that I bought here that was going to be a housing development called Sierra Vista. There were just five of us. The first year, we couldn't develop clubs because of an agreement not to compete.
We did all kinds of crazy stuff that year. That was the genesis of our golf ball. It took many years to bring it to market but we wanted to make it exceptional. When we first started to develop clubs, the engineers came and told me 'we've had a breakthrough'. When they showed me, I was excited.
We all develop things in collaboration with each other. That's why our names are all on the patents because we all have a role. We bounce a lot of ideas off each other.
How have you been able to gain such a big foothold in the market in a short space of time?
I believe in our product; I believe in our philosophy; I believe in our customer service. When a customer calls us with a problem, it's handled instantly. They are usually surprised because good service is in short supply in many places. Our customers like the fact that we honor the military, law enforcement and fire service – all the guys who make our civilization great. Our company has a military bend to it and our customers like that. We donate a lot to charity. We help out guys with PTSD, we make a great product and they know that we are all about quality and performance.
Would it be fair to say that your customers are your troops and you are their leader?
As a matter of fact we refer to our customers as PXG troops. They always say to me, 'I want you to know that I'm very proud and pleased to be a PXG troop.' I say, 'You're welcome, Private Jones!'
You've just launched your first golf ball. Why now?
We've been playing around with golf ball designs since our inception. When we first made a golf ball early on, it had the brand name Slick on it. It wasn't a bad ball, but it wasn't a great ball. For us to put our name on it, it has to be a great ball.
Read the full PXG Xtreme Golf ball Review
Is it not tempting to make products that are illegal just for fun?
We attempted to make an illegal driver that was significantly better than a legal driver. I'm talking an extra 15-20 yards longer. We worked on it and worked on it and worked on it. And do you know what? We couldn't do it, for whatever reason. It's a function of the golf ball and it's a function of the driver. To construct a driver without making it look like a spaceship is tough. Can we make it illegal? Oh, in a flash. But what customers want, if they're buying an illegal club, is amazing performance. So since we weren't going to release an illegal club, I said, 'Guys, why are we spending so much time on this? Let's take what we've learned on this and integrate it into our legal club,' which, in fact, we did, and we kept it legal. That's our Gen6 driver. It's easy to hit and it goes like a rocket.
Bringing the top engineers from competitor brands into PXG must have been a big deal for you?
Well, I provided an opportunity. Mike Nicolette and I had been friends for quite a while. We used to play golf together. I had a friend of mine say to me, 'You ought to start your own golf club company.'
I'd spent a lot of time buying golf equipment and I got to know it pretty good. I called Mike and I said, 'How come golf clubs don't get noticeably better each year?' He said, 'It's because we are all trying to hit price points, certain margins. We've got time constraints. Trust me, we work at it and we're doing the best we can given the limits placed upon us.' So I said to him, 'If you had no time constraints and you had no cost constraints, could you make a significantly better club?' He said, 'Man, I'd sure like to give it a try!' I told him that I was going to start a company and that will be our philosophy and I'd be stoked if he could join us. He said, 'How long do I have to develop something better?' I said, 'A hundred years!'
It's very pleasing to see the number of women that you employ at PXG. Is that due to the input of your wife, Renee?
Actually, it just kind of happened organically. We are big supporters of women's golf. We sponsor a number of players on the LPGA Tour. Colleges have a men's team and a women's team. Well, the men's team will get custom-fit for whatever new equipment they want, no big deal. The women's team will get a discount if they decide to buy the equipment. I think that's wrong. Our rule is that whatever we do for the men's team, we do for the women's team. I've received letters from coaches of women's teams telling me they've been doing their job for 15 years and they always hoped a day like this would come. Often they say, 'I'm crying as I write this.'
There's no such thing as women's clubs at PXG, right?
We make golfers' clubs. To me, when you look at women's clubs, the quality is poor and the brand just puts some kind of cavity-back head in a very flexible shaft with a little exaggerated loft. I don't think they're doing anybody any favors.
We do have beginners' clubs. The difference is that our competitors' beginners' clubs are cheap. We have a set, which is our 0211 Z – the Z is for easy. We have engineered these things so that when people get them, they never want to play anything else. They can get the ball up in the air, hit it down the middle. That's what they want and that's what these clubs deliver.
What about the junior golfer market – is this something you might branch out into?
Right now, no. The problem with kids is that they grow up so quick. When you make children's clubs, third grade, fourth grade, fifth grade and so on, they have a short lifespan before the kids grow out of them. Our philosophy is to build top-quality clubs that last. We do have teenagers who come and get fitted with us, but right now building bespoke junior clubs is not on our radar.
Why don't more people buy PXG golf clubs?
When we first came into the business, our prices were significantly higher. We had a lot of people figure that we were made out of 'unobtainium'. They couldn't afford to try our clubs. So they pooh-poohed the brand and acted like we wouldn't be around long. History has proved them wrong. Back then, we had to make some kind of profit, so that's why we charged what we did for our clubs. Even though we did that, we still had people travel from all over to come and get custom-fit at our headquarters. They'd give us a credit card and never even ask the price.
Of course, our prices are now much more competitive. Our Gen6 driver is $100 less than our competitors. We've also rolled out the Heroes programme in the UK, where men and women serving in the British Armed Forces and veterans can buy PXG clubs at a special price as a thank you for their years of service. This is via an over-the-phone or in-person fitting and it's something we're very proud of.
How important it is for the PXG brand to have a presence on tour?
We do have a presence on tour but it comes in flurries. Many companies will look to sign an accomplished player and pay some extraordinary amount for a tour presence. We like to do things differently. We sign guys and girls out of college. Every once in a while we'll catch lightning in a bottle.
Fashion On The Fairways
Renee Parsons is PXG's fashion queen. An avid supporter of, and participant in, New York fashion, she's at home on the catwalk circuits and is bringing current designer trends to golf with her apparel. Here, she explains what makes PXG apparel unique...
"I didn't really look at what other golf brands were doing. I just wanted to design things that I thought would look amazing and that I would wear myself. Since I was a little girl, I've enjoyed fashion. It's a passion. I've attended fashion shows in New York, Paris, all over the world. It's an exciting industry. I'm definitely looking at what people are doing, what they're wearing, what the trends are.
"But I'm also a golfer and I saw an opportunity to create some pieces that I didn't feel were being created by any other brand. I always felt there was a little something missing, especially for women, and I heard that from my friends, too, who play golf and didn't have a lot of options.
"In terms of target audience, it's definitely a person who's interested in fashion, cares about the fit, cares about how they look, cares about the performance. Someone who likes to wear a higher-quality garment, whether in regular life or golf. I hope that we appeal to all ages, but I'd say our predominant demographic is 35 to 65. We're at a slightly higher price point than other golf apparel brands, which tends to attract a slightly more mature demographic.
"Our collaboration with Nick Jonas happened organically. He's a member of our golf club, he plays PXG clubs, he already liked the PXG apparel and so we just started talking about doing something together. I love that he's not known as a golfer but he's really passionate about the game. I think that has shown his fans another side to him.
"In terms of the next five years, I'm okay with having a niche appeal, but growing. I don't foresee any mass marketing. I really enjoy being able to produce something unique, that's elevated in style and quality from anything else. That's what differentiates PXG from the other brands."
Get the Golf Monthly Newsletter
Tips on how to play better, latest equipment reviews, interviews with the biggest names and more.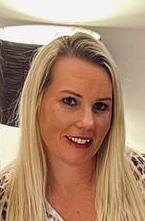 Carly Frost is one of the golf industry's best-known female writers, having worked for golf magazines for over 20 years. As a consistent three-handicapper who plays competitive club golf at Parkstone and the Isle of Purbeck courses in Dorset every week, Carly is well-versed in what lady golfers love. Her passion for golf and skill at writing combine to give her an unbeatable insight into the ladies game.
Carly's role at Golf Monthly is to help deliver thorough and accurate ladies equipment reviews, buying advice and comparisons to help you find exactly what you are looking for. So whether it's the latest driver, set of irons, golf ball, pair of shoes or even an outfit, Carly will help you decide what to buy.
Over the years Carly has been fortunate to play some of the greatest courses in the world. Her view 'from the ladies tee' is invaluable. She ranks Sea Island, Georgia, USA, where she met her husband, world-renowned golf coach Dan Frost, among her favourite golf resorts. Their aptly-named eight-year-old son Hogan is already hitting the ball as far as Mum and will undoubtedly be a name to watch out for in the future.
Carly is a keen competitor and her list of golfing achievements are vast. She is a former winner of the South West of England Ladies Intermediate Championship, a three-time winner of the European Media Masters and she once beat an entire start-sheet of men to the title of Times Corporate World Golf Champion. She has played for both the Dorset and Surrey County Ladies first teams and is known for her excellent track record at matchplay.
Carly holds the ladies course record (68) at her home club Parkstone and her lowest competition round (seven-under-par 65) was carded in the pro-am of the Irish Ladies Open at Killeen Castle, playing alongside Solheim Cup superstar Anna Nordqvist. Although her current handicap index has crept up to 3.7 since Covid she has her sights firmly set on achieving that elusive scratch handicap and hopefully playing for her country when she's 50.
Carly's current What's In The Bag?
Driver: Callaway Epic Max, 10.5°
Fairway wood: TaylorMade SIM2, 15°
Hybrids: Titleist TS2, 19°, 21°, 24°
Irons: Mizuno JPX900, 5-PW
Wedges: Cleveland RTX, 52°, 56° and 58°
Putter: Scotty Cameron Futura X5
Ball: 2021 Callaway Ladies SuperSoft