Dustin Johnson takes control on day two at US Open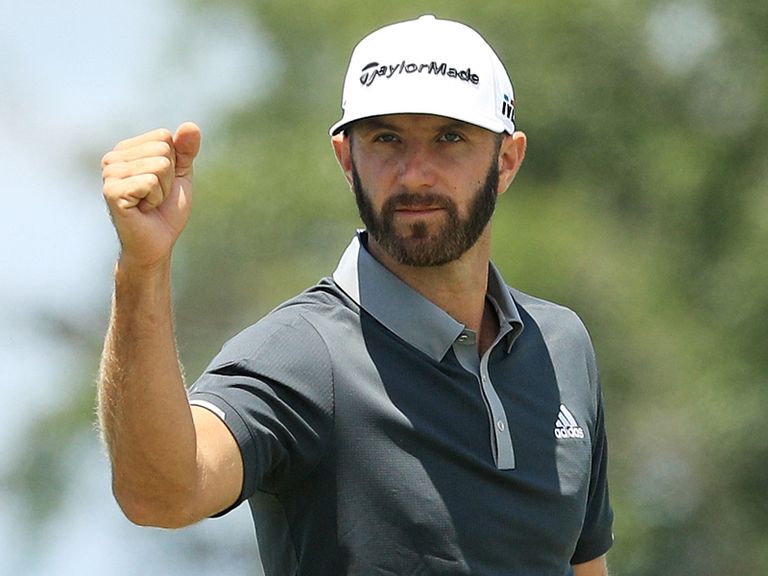 (Image credit: Getty Images)
By Neil Tappin
Dustin Johnson takes control on day two at US Open after another testing round at Shinnecock Hills. Neil Tappin rounds up the action
Dustin Johnson looked every bit the world's best golfer during day two of the US Open. The American added a round of 67 to his opening 69 to take a commanding lead into the weekend. That he was, for a long time, the only man under par was a fitting benchmark for a player who looked head and shoulders above the rest.
Lining up behind Johnson are a group of four Englishman. Ian Poulter, Justin Rose, Tommy Fleetwood, and Paul Casey perhaps showing that the best preparation for Shinnecock Hills are the links golf courses of the UK. With the wind blowing and the course hardening, Shinnecock has looked more like Hoylake than the Hamptons.
Poulter had moved to within one shot of Johnson on three under par, but a 7, 5 finish, which the Englishman described as "stupid" means he is five shots back from the field now.
The interesting sub-plot from a European perspective is the upcoming Ryder Cup. This event will go a long way to deciding the line-up of the our team at Le Golf National.
Aside from Johnson's impressive performance, the other main talking point was the USGA itself – as is often the case at the US Open. Is Shinnecock Hills fair, have they gone too far with the set-up, is this what a major golf championship should be – just some of the questions relating to the way in which the golf course was set up.
In truth, it has been farcical at times. When genuinely great golf shots are being punished by pin placements perched on the edge of steep run off areas on greens running at 12 on the stimpmeter, you have to question the organisers. Thankfully, as day two wore on, so the wind calmed. But the US Open is supposed to be extreme, it is supposed to be the hardest examination paper in the game. Those defending the USGA will point to the quality of the leaderboard as justification for the set up.
And yet, there have been some high profile casualties. Rory McIlroy's rollercoaster relationship with the game at the highest level continues. Jordan Spieth, with his putter misfiring, looks lost. Jon Rahm looked like an inexperienced rookie and Tiger Woods reminded us of just how far he had fallen since his last major championship, 10 years ago – They all missed the cut.
As we head into the final two rounds, there are a host of story-lines waiting to be written. The 2018 US Open has only just begun.