Mizuno Women's JPX EZ range
A review of the Mizuno Women's JPX EZ range of clubs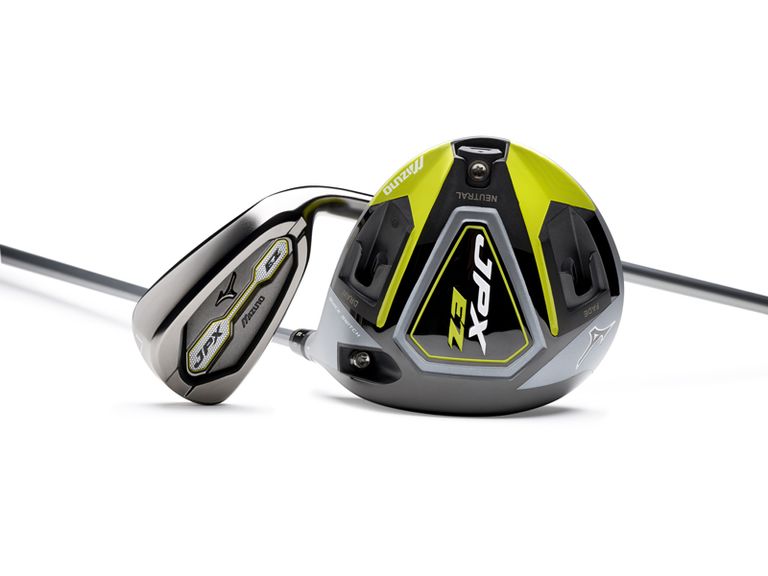 For those seeking greater consistency and distance, the Mizuno Women's JPX EZ range could be just the ticket.
Reasons to buy
+

Extremely forgiving from driver through to irons, great ball speed and consistency.
Reasons to avoid
-

Perhaps not as much control or workability as the Mizuno JPX 850 range.
The Mizuno Women's JPX EZ range of clubs, includes adjustable driver, forgiving fairways and game improvement irons.
The Mizuno Women's JPX EZ range is aimed at players who are looking to generate a little more ball speed and achieve greater consistency from tee to green. But, it should be stressed, that these clubs aren't just targeting the higher handicap golfer. Evidence of that comes from Luke Donald who has put the men's version of the JPX EZ driver into play on Tour.
JPX EZ Ladies Driver RRP: £349
This is a large 460CC driver that produces a high launch with low spin. It's very forgiving and, with a reduced framework for the adjustable weights, it remains extremely light. The simple three-weight system allows you to easily select a neutral, draw or fade shot shape. The rounded crown also helps to generate extra ball speed.
The JPX EZ driver features a Quick Switch loft adjustability function that means you can select one of eight loft settings between 10.5 and 14.5 degrees.
A range of custom shafts and grips are available.
This driver is easy to hit, extremely forgiving and long – a rather appealing combination.
JPX EZ Ladies Fairways RRP: £219 and Hybrids RRP: £179
These fairways and hybrids have been designed specifically with the lady golfer in mind. Lightweight and with a larger footprint, they're extremely easy to hit and they produce an impressively high ball flight, generating a soft landing.
Stand out feature is the Shock Wave sole. It enables the entire club head to contract and expand on impact and that helps produce greater ball speed.
The fairways are available with fixed or adjustable hosel in lofts of 15, 18 and 21 degrees (with four degrees of play on each) and the hybrids are available in lofts of 22 and 25 degrees.
As with the JPX EZ driver, a range of custom shafts and grips are available.
JPX EZ Irons RRP: £100 graphite, £85 steel (per iron) 3-PW available
These supremely forgiving and powerful irons produce exceptional ball speeds off the face. The dual pocket cavity produces exceptional face flex and that means explosive power.
The long irons are forgiving thanks to the multi-thickness face and the dual pocket construction while the shorter irons offer a good degree of feel and control – they're slightly more compact than the longer clubs with thicker, more uniform faces.
"Ball speed wise and stability wise, this iron is a total game changer – especially if you want your 7 iron to fly like a 7 iron should. Because we're Mizuno, those details matter," said Head of Design David Llewellyn. "We want every iron we produce to be top of its class in feel and sound at impact. So although the JPX EZ isn't for someone who wants to shape their shots, it has a really surprising sensation that makes you feel like as if you're playing a much more versatile iron."
Betting experts, writers and video producers. Couple of guys in our early 20's looking to bring the sport that we love into a new era.'