Ecco Women's Casual Hybrid shoe review
A review of the Ecco Women's Casual Hybrid shoe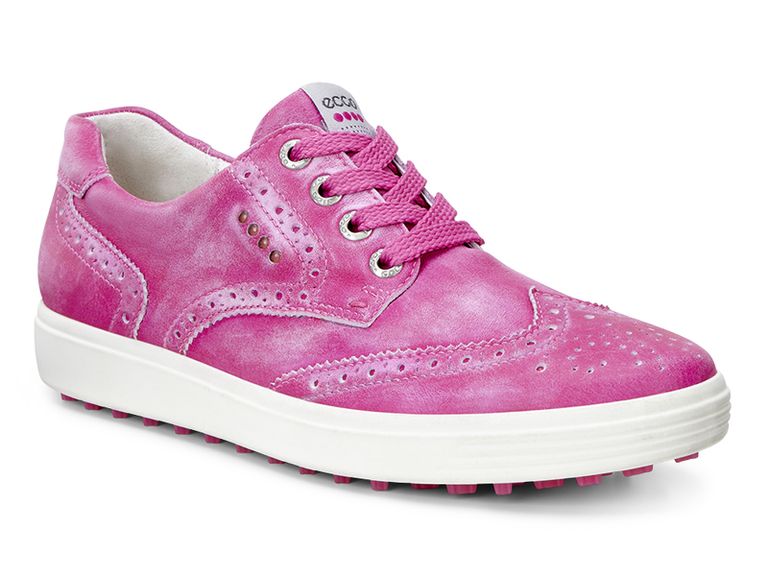 These shoes look great and perform well in most weathers. An excellent option for those looking for something a little different for summer golfing.
Reasons to buy
+

Funky, sneaker-inspired look, lightweight and spikeless
Reasons to avoid
-

Won't stand up to the severest of weather conditions
These sneaker-inspired golf shoes deliver eye-catching style on the fairways. But, they're also extremely comfortable and they provide excellent support.
Ecco Women's Casual Hybrid shoe RRP: £100
Danish shoemaker Ecco has been producing golf shoes for some years now and the company has advanced their knowledge of what makes the ideal golf shoe to a point where their products are of the very highest quality, delivering just what the golfer wants and expects.
Catching the eye just as effectively as it cradles the foot, The Ecco Women's Casual Hybrid comes in a range of sleek, sneaker-inspired styles. With uppers crafted from a combination of rich leathers and performance textiles, a highly-flexible PU midsole and an E-DTS outsole which provides hundreds of traction angles for superb grip, the Casual Hybrid delivers comfort right out of the box.
The uppers feature Hydromax water-repelling technology which means your feet should stay dry in all but the most severe conditions. While the removable second skin adds comfort and the fibre inlay sole gives extra width. These shoes are durable and breathable and this makes them highly wearable both on and off the golf course.
E-DTS Hybrid technology features on the hard wearing outsole while the use of TPU means the traction bars will last five times longer than rubber. Their clever design and placement means there are 800 different traction angles and that means more grip.
Looking fresh and cool, these shoes deliver on aesthetics as well as performance. They're lightweight and flexible and the grip provided by the spikeless sole is excellent: Another quality offering from Ecco.
Betting experts, writers and video producers. Couple of guys in our early 20's looking to bring the sport that we love into a new era.'