FootJoy Spring/Summer 2016 apparel range revealed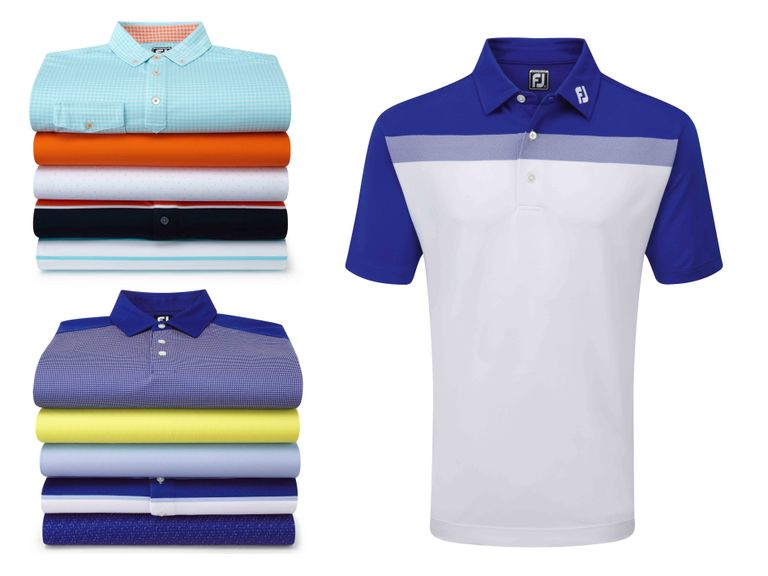 By Joel Tadman
FootJoy's latest apparel collection boasts new colours and technologies to allow golfers to look and feel better out on the course in all conditions
The FootJoy 2016 Spring/Summer Apparel Collection features advanced performance fabrics and modern styling with its renowned Mark of Player logo a favourite among golfers.
FJ's latest clothing range presents all-new colour tones in its most extensive line to date, with the addition of new QuikDry and Smooth Pique materials boosting the appeal of the garments.
Watch: FootJoy FreeStyle shoe review
The new QuikDry material uses capillary action to remove moisture wicked from the skin to the outside of the garment noticeable quicker and more effectively than before, leaving the wearer comfortable and dry even in the most humid conditions.
FJ has added to its collection of popular Chill-Outs while maintaining its focus on updated traditional golfwear with high-quality lambswool and Jersey Garments. The garments will feature in the four collections listed below.
Evoke Collection
Featuring bold Mint, Berry, White and Navy colours, the Evoke Collection boasts a 14-strong range of Athletic and traditional fit shirts, as well as two Chill-Out garments to match. FJ's Performance Slim Fit Trouser in Mint with Berry trim provides a matching solution for the lower half, while the Performance Bedford Short in identical colours is the ideal option for summer weather.
Standout Garment
Lisle Stripe with Contrast Top (Navy & White with Berry) - RRP £55
Vista Collection
Cooling Royal Blue, Light Blue, Lemon and White characterise the Vista range, with 12 shirts in a variety of styles, including strong colour blocks, stripes and fresh pattern detailing. Further variation is offered in the form of individual Textured and Pique Chill-Outs, as well as a Jersey Knit Track Jacket with a prominent FJ logo.
Standout Garment
Raglan Chest Stripe Pique (White/Royal/Lemon/Light Blue) - RRP £60
Maui Collection
A varied and distinctive colour palette of Aqua, Orange, White and Navy define the Maui collection, delivering some of the most daring selections in the SS16 line. Pique, Lisle Jacquard and Jacquard Check materials each find their place, along with two Chill-Out Pullovers, a Jersey Knit Track Jacket, Performance Slim Fit Trousers and Performance Madras and Bedford Shorts.
Standout Garment
Chill-Out Pullover with Chest Piping (Aqua with White & Orange) - RRP £67.50
Aster Collection
The Aster Collection is awash with subtle pastel tones reflecting the latest trends in colour. Stripes feature strongly with a pin dot pattern also likely to grab the golfers' attention. Frost Grey, Light Purple, White and Black are the dominant colours at play, the latter being most prominent in the Textured Chill-Out and Jersey Knit Track Jacket pieces. A single Performance Madras Short style completes the range, featuring all four complementing colours.
Standout Garment
Lisle Multi-Stripe - RRP £55
Spring/Summer 2016 also welcomes and updated Women's Golf Apparel collection which offers 15 sleeveless and sleeved polos, five lambswool v-neck pullovers and eight Full Zip Knit Chill-Out Pullovers and Vests in pastel colour tones and innovative fabrics.
Young golfers can also look forward to this year's summer season with Junior Essentials shirts mirroring several of the most vibrant adult's styles in the same performance fabrics.
The 2016 Spring/Summer Performance Apparel Collection from FootJoy will be available from 1st March, 2016.