Bushnell Phantom GPS Revealed
The new Bushnell Phantom GPS offers quick, at-a-glance distances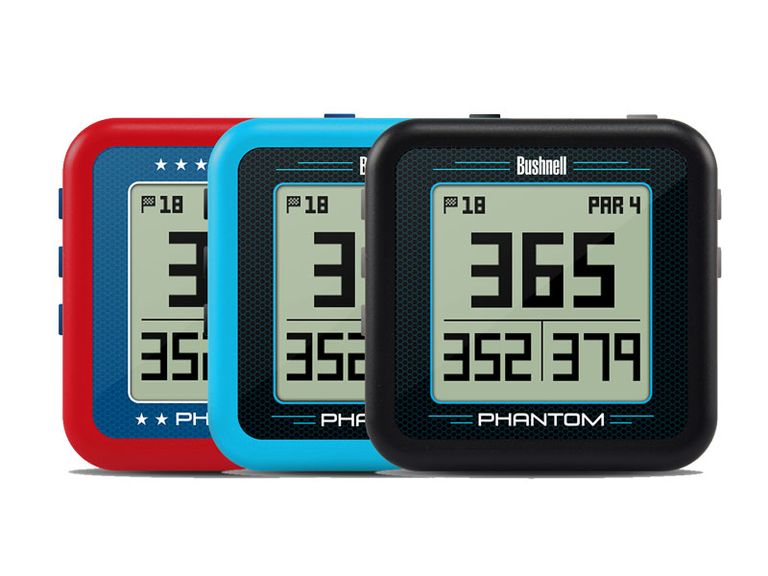 By Joel Tadman
Bushnell Phantom GPS Revealed - New compact GPS is now easy to clip on to your bag or belt and features Bluetooth for fast updates
Bushnell Golf is introducing an innovative Phantom GPS device with new technologies that make it one of the most simple-to-use distance measuring devices on the market.
Replacing the Bushnell Ghost GPS, the slimline Phantom comes preloaded with more than 36,000 courses and provides simple measurements to the front, middle and back of the green.
New for 2018 is "Bite Technology", which incorporates a high-powered magnet that ensures the Phantom can easily attach to a belt, electric trolley or any metal surface, providing quick and easy yardage readings.
Meanwhile, Bushnell's latest GPS innovation also integrates Bluetooth technology, which works in sync with the Bushnell App, meaning the golfer can make course updates quickly and easily through their mobile phone.
"The addition of Bluetooth and Bite technologies push the Phantom a step above its predecessor, the neo Ghost," said John DeCastro, Global Product Lane Director at Bushnell Golf.
"Phantom provides golfers with the critical distance information they need, while offering the convenience and reliability they are accustomed to from Bushnell Golf GPS products."
RELATED: Best GPS devices 2018
As well as front, middle and back distances, the Phantom displays up to four hazard/layup distances per hole. Through syncing with the Bushnell App, the user can also take advantage of auto course and auto hole recognition, a shot distance calculator and a longer battery life, which allows for two rounds of golf before re-charging.
The Phantom is available in four colours – Black, Red, Electric Blue, Neon Yellow – and will be available at Bushnell stockists from March for £99.99.