Best Callaway Fairway Woods 2023
Check out the best Callaway fairway woods that are currently available on the market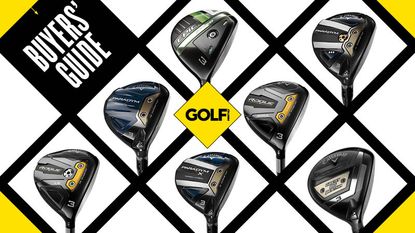 (Image credit: Future)
Best Callaway Fairway Woods: Quick Menu
Callaway is one of the most highly respected golf brands in the business and, as such, it should come as no surprise it makes some of the best fairway woods on the market. These models don't just find their way into the bags of players on Tour though, but also higher handicap players too, with the company covering a wide range of skill levels and aspects. Whether you're looking for extra distance, workability, or better dispersion with your fairway woods, there's a model for you.
You don't have to watch Tour golf for too long before you'll see Callaway's very fast and eye-catching fairway woods on show. Major winners like Henrik Stenson, Jon Rahm and Georgia Hall have been using the brand for some time, with the trio regarded as some of the best ball strikers on the planet.
Bearing that in mind, I have taken a look at some of the best Callaway fairway woods available in the current range. Alternatively, if Callaway is not for you, I also recommend checking out our guides on the best Ping fairway woods or the best TaylorMade fairway woods.
The Quick List
The Paradym is forgiving across the face while producing fast ball speeds. High launch and mid spin characteristics make it a great option from the tee and fairway.
Callaway Paradym Triple Diamond Fairway
The Paradym TD is one of the fastest, lower-spinning options we have tested this year, making it perfect to hit instead of driver on tighter holes.
Callaway Rogue ST Max Fairway
A mid-launch fairway wood that is hugely forgiving and delivered exceptional ball speed. One of the most accurate new release fairway woods we've tested.
Callaway Rogue ST Max D Fairway
The Callaway Rogue ST Max D fairway is packed with power and forgiveness and delivers on its main promise to golfers, to encourage a draw and correct a slice.
Callaway Rogue ST LS Fairway
A low spin fairway wood that combines classic shaping with modern technology for impressive ball speeds. Long and accurate and a great back-up to driver..
Callaway Epic Speed Fairway
A great looking fairway wood built for better players. A compact head, designed with artificial intelligence, geared for penetrating ball flights and low spin rates.
Best Callaway Fairway Woods
Why you can trust Golf Monthly Our expert reviewers spend hours testing and comparing products and services so you can choose the best for you. Find out more about how we test.
Paradym
Specifications
Lofts: 15°, 16.5°, 18°, 20°, 21°, 24°, 27°
Reasons to buy
+
High launch off the fairway
+
Easy to align to the target
+
Produced fast ball speeds
Reasons to avoid
-
Color scheme may not suit everyone's eye
One of the first things you'll notice about the Paradym fairway is the brand-new beautiful carbon sole panel. For 2023, Callaway have introduced a new construction model, where the weight from the head has been repositioned to increase MOI for greater stability and forgiveness as well as faster ball speeds.
Along with the amount of technology, Callaway has created very confidence-inspiring looks at address. This is thanks to a matte black topline marked with Callaway's traditional V alignment aid, which makes setting up to the target extremely easy. What's more, it has performance to match, with it excelling from the feeling off the face. It was about as soft as we've ever felt from a fairway wood, meaning there were no 'dead' feeling shots, even when not striking it quite as intended.
Callaway Paradym Triple Diamond Fairway
Reasons to buy
+
Provided a soft, yet powerful feel off the face
+
Superb driver replacement off the tee
+
Compact classic looking shape
Reasons to avoid
-
Less forgiving on off-centre strikes
For the faster swinging, more confident golfer, Callaway has released the Paradym Triple Diamond (TD) amongst their newest range of fairway woods. Its design includes a deeper face, which is perfectly suited for the golfer who is looking to reduce spin and hit a lower and more penetrating ball flight.
The Triple Diamond is still crammed with technology like the Jailbreak Batwing Technology, but the head of the wood is noticeably more compact and features no alignment aids on the crown which presents a clean, stripped-back look, one I really enjoyed. It is worth noting though that, to aid alignment on this lower spinning model, full face alignment lines have been added ensuring setting up square to the target is not an issue.
Rogue ST
Specifications
Lofts: 15°, 16.5°, 18°, 20°, 21°, 24°, 27°
Reasons to buy
+
Attractive premium looks
+
Offset face and slight draw bias for greater forgiveness
+
The highest ball speed of any fairway we've tested to date in 2022
Reasons to avoid
-
Speedometer graphics on crown aren't needed
Callaway has released its Rogue ST Max Fairway to appeal to a wide range of golfers looking for distance, forgiveness and all-around performance. Available in 3-wood to 11-wood heads, it marks the largest selection in the brand's history.
One of three Rogue ST fairways, the trio of fairway woods replace the Mavrik range, with the ST standing for Speed Tuned, in reference to Callaway using A.I (artificial intelligence) to optimise its Flash Face designs for the best possible launch, spin and ball speed. There's also a redeveloped Jailbreak system in the ST heads, where the dual 'batwings' have been pushed further out to the perimeter of the face, creating more face flex for better ball speeds, as well as making it one of the most forgiving fairway woods on the market.
The sound of the Rogue ST Max is rather deeper and muted compared to the metallic ting of the Mavrik which feels energetic and punchy. On test, the Rogue ST Max's average ball speed was 152.7 mph, with a total average distance of 247.3 yards. Even better, dispersion and accuracy were outstanding, with the combination of length, accuracy and speed making the Rogue ST Max one of the most forgiving fairway woods on the market today.
Callaway Rogue ST Max D Fairway
Reasons to buy
+
Classy compact matte black head
+
Long and forgiving with excellent ball speeds
+
Can counter balance a tendency to slice or cut the ball
Reasons to avoid
-
The upright lie angle and closed face might not suit players who are shorter in height
-
Non-adjustable head limits shaft and loft options
The second Rogue ST fairway wood is the Max D, which is one of the best fairway woods for high handicappers as it's the first wood from the brand that features a dedicated draw-bias. Aimed at golfers looking to correct or neutralize a slice in their game, the ST Max D has a slightly closed face, as well as vertical and horizontal grooves with a more upright lie angle, this should help your swing overcome that slice that plagues so many golfers.
Moving to the sole, which features a 27g Tungsten speed cartridge, as well as even more weight located toward the heel to create a high launching, powerful draw flight which, on testing, definitely showed.
Callaway Rogue ST LS Fairway
Specifications
Lofts: 13.5°, 15°, 16.5°, 18°
Reasons to buy
+
Attractive premium looks
+
Improved sound and feel compared to Mavrik and Epic ranges
+
Built to favour a fade for accuracy
Reasons to avoid
-
Speedometer clock style graphics on crown aren't necessary
-
Higher spinning than I expected
The final fairway wood in the Rogue ST range is the LS, which features the most compact head of the three options available. I also felt that the looks of the LS are the more traditional of three.
Within the fairway wood there's lots of Callaway's tried and tested technology at play, including a redeveloped Jailbreak ST system. The dual rods, or 'batwings', have also been pushed to the perimeter of the face, retaining stiffness while allowing more flexion for better ball speed.
In testing, it didn't disappoint, with the LS turning out to be one of the best performing fairway woods I tested when compared to other releases such as the TaylorMade Stealth Plus and the Cobra LTDx fairway.
Callaway Epic Speed Fairway Wood
Specifications
Lofts: 13.5°, 15°, 16.5°, 18°, 21°
Reasons to buy
+
Fast across the face with a strong ball flight
Reasons to avoid
-
No hosel adjustability but there are plenty of loft options to choose from
Launched to sit alongside the Mavrik model of fairway woods, the Epic 21 family has two heads, Max and Speed. The Epic Speed head is definitely the better option for those who want lower spin and a stronger ball flight thanks to the front positioned CG and penetrating ball flight. Featuring Callaway's Jailbreak A.I. Velocity Blades, the Epic Speed produces extremely fast ball speeds across the whole face, with a more forward Centre of Gravity and new leading-edge promoting a stronger ball flight and consistent shot shape dispersion.
First impressions count and this is an attractive fairway wood. Simple, black compact head, minimal graphics and the Callaway chevron logo. White face grooves make it easy to align and the face frames the ball beautifully in the sweet spot. At impact it is fast and lively but the sound is high pitched and tinny. With many competitors moving towards a duller, muted impact sound, this puts the Epic Speed alongside Ping G425 models as among the loudest on the market.
How we test fairway woods
When it comes to Golf Monthly's testing procedure, we use the same ethos and methodology for all golf products to make sure they are as insightful, honest and comprehensive as possible. When it comes to golf clubs, we usually attend product launches so we can meet with the manufacturer's R&D experts to understand the new technology.
After we have an understanding here, our first port of call when hitting clubs is usually the indoor simulator at Foresight Sports, where the team can test in a controlled environment using premium balls and the GCQuad launch monitor. We also use TrackMan at golf facilities across the UK. We then do outdoor testing, usually on ranges at West Hill Golf Club, Surrey, The Wynyard Club in Teesside and at Brancepeth Castle Golf Club in Durham. We then put the clubs into play out on these golf courses.
Specifically for fairway woods, product testing is headed up by Matthew Moore, a 1-handicapper with many years of experience in the golf industry. He is ably assisted by technical editor Joel Tadman, and digital editor Neil Tappin. All three have been testing clubs for many years, and can efficiently test the vast majority of the biggest product releases and convey the pros and cons eloquently.
How to choose a fairway wood
As manufacturers are putting a lot of technology into producing modern fairway woods, getting the right club for your needs can sometimes be an overwhelming decision. From jailbreak clubfaces to tungsten weights, there is a lot to take into consideration, but don't fret. I've set out several key points below that you need to consider when picking your next fairway wood.
1. Loft
Figure out the specific gap to be filled in your golf bag. Ask yourself how far does my driver go, and how far do your longest irons or hybrids go? Knowing this will dictate the ideal loft for your fairway wood.
2. Forgiveness
Some fairway woods are more forgiving than others, especially because many manufacturers create different models for different levels of player. For example, there are four different Cobra LTDx fairways with different head sizes, shapes and they are designed for different golfers. If you need as much help as possible, the LTDx MAX will work for you, whilst if you are a better player and strike is more consistent, then forgiveness may not be a key factor for you.
3. Adjustability
Most modern fairway woods come with a degree of adjustability, whether that's loft, moveable weights or shaft fittings. Think about how important adjustability is to you, because you can change the characteristics of a club's performance with a turn of a wrench. Or, you can keep things simple and opt for a non-adjustable model with a stock shaft you hit well.
4. Versatility
Fairway woods must work well off the tee, on the ground from different lies and even around the green. If you have a model that works in only one of these areas, then there may be plenty of improvement and flexibility in upgrading your fairway woods.
5. Looks
You have to like how a golf club looks, especially when looking down on the golf ball. The fairway wood is one of the most difficult clubs to hit, which is why you need something that gives you confidence and may even spark a pang of jealousy in your playing partners. My advice is go and pick several models, see how they look and feel in your hands and test them in a variety of situations and lies.
6. Budget
Be aware of your budget. You can go for more premium models, such as the TaylorMade Stealth Plus or Callaway Rogue ST LS or you can opt for cheaper designs like the Wilson Launch Pad. Wherever you fall in budget, our guides will present you with good advice on buying a new fairway wood.
If you're after a new set of fairway woods, be sure to also check out our guides on the best fairway woods for high handicappers, the best Ping fairway woods and the best TaylorMade fairwaywoods.
FAQs
How do you hit a fairway wood?
When it comes to hitting a fairway wood ball position is arguably the most important aspect. Many golfers will often have the ball too far back in the stance so there's not enough loft at impact. With fairway woods, make sure you have the ball just inside your left heel, this will be far enough forward to help shallow out the angle of attack out a little.
The second thing is that you need a nice wide base, so your stance should be shoulder-width or a fraction more. Too narrow here and you're going to get too much weight towards the left foot. Your weight distribution at address should be evenly balanced between your feet – think 50/50.
For further advice on the best way to hit a fairway wood, check out our guide here.
What fairway woods should I carry?
That depends on your style of play, the clubs that you're comfortable hitting and the other clubs that you have at your disposal. Ultimately most golfers like to carry a three wood and a five wood to bridge the gap between their hybrids and their driver. But many low handicappers often remove their five wood and replace it with another hybrid or another wedge. Ultimately, there is no right or wrong answer here, only what feels right for your game.
When should I use my fairway wood?
Fairway woods are distance clubs that can be used when you're either on the tee or on the fairway, and are trying to send the ball a long distance to the hole. They are designed to be played from the fairway but can also be played from the rough. Ideally though, it's better to play your hybrids from the thicker cuts of rough, but you can opt to use a fairway wood, so long as the ball isn't sitting up in thick grass.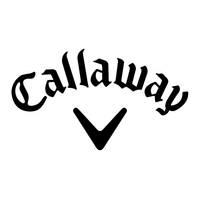 Check our voucher codes to get better prices on Callaway clubs, clothing balls & other golfing gear.