Best Women's Fairway Woods 2023
We take a look at some of the best women's fairway woods currently on the market.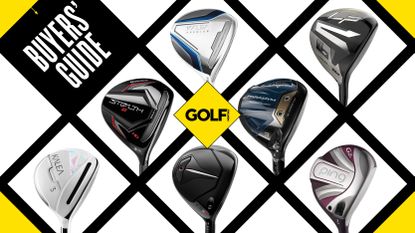 (Image credit: Golf Monthly)
Get the Golf Monthly Newsletter
Thank you for signing up to Golf Monthly. You will receive a verification email shortly.
There was a problem. Please refresh the page and try again.
Best Women's Fairway Woods
Regardless of skill level and any other variable, getting the best fairway wood possible is imperative to filling the gap between the driver and the irons. Women can easily fall out of love with a fairway wood if they struggle to make good contact and get the ball airborne, which is usually due to poor clubhead speed.
The good news is that the latest technology in a modern fairway wood means that the overall weight of the club is lighter and the face has a larger impact area, which not only makes it more forgiving, but most importantly, helps women deliver effortless club and ball speed for high-launching long shots.
With low-profile shallower head shapes, this instills confidence to make a nice sweeping swing to pick the ball cleanly off the grass, rather than digging into the turf and taking an unwanted divot. Acknowledging all of this, here are some of the best women's fairway woods. Alternatively we also recommend checking out our guides on the best fairway woods for high-handicappers, and finally the best fairway woods for mid-handicappers.
Best Women's Fairway Woods
Why you can trust Golf Monthly Our expert reviewers spend hours testing and comparing products and services so you can choose the best for you. Find out more about how we test.
Specifications
Lofts: 15°, 16.5°, 18°, 20°, 21°, 24°, 27°
Reasons to buy
+
High launch off the fairway
+
Easy to align to the target
+
Produced fast ball speeds
Reasons to avoid
-
Color scheme may not suit everyone's eye
The new Paradym fairway woods are a stunning set of clubs that many female golfers will enjoy playing with. The first thing you'll notice on this club is how much shelf appeal it offers. It comes with a glossy black clubhead that features pops of gold and silver on its sole that make it one of the best-looking clubs on this list. Performance-wise, these fairway woods are an upgrade on the Rogue ST Max, and boasts a new clubhead design that repositions the weight of the club to increase its MOI, in a bid to increase the stability and ball speeds players can generate on impact.
Across the face, the Paradym feels very forgiving and delivers fast ball speeds on off-center hits and off shots struck low on the toe, which many female players will appreciate. At address, this club boasts a matte black topline which is marked by Callaway's traditional V alignment aid, a great tool you can use if you struggle with accuracy. Its profile means this club delivers a lot of confidence at address, and when you do strike the ball off the centre, the club delivers an excellent sensation that feels soft but was not 'dead', even if you're not striking the ball quite as intended.
Specifications
Lofts: 15º, 18º, 20º, 23º
Reasons to buy
+
Visually appealing
+
Effortless to swing
+
Consistent accuracy and distance
Reasons to avoid
-
Fitting is key to maximize performance
-
Won't suit faster swingers
Designed for golfers with slower swing speeds of less than 90mph, the TSR1 fairway wood supplements the excellent TSR1 driver in Titleist's newest range of clubs. Looking at its aesthetics, the TSR1 fairway boasts a classic-looking design, traditional of some of the best Titleist drivers on the market. It features a glossy design that gives it a deceptively compact feel at address. While that sleek styling also makes it seem smaller, we still found the TSR1 inspired a lot of confidence when sat next to the ball.
Interestingly, it comes with a slightly heavier clubhead than its predecessor, the TSi1. Titleist have really thought about how they can improve this club to make it more suitable to players who aren't able to generate as much speed in their metal woods. And that extra weight certainly helps you put a more favorable launch angle on each shot, while adding more spin and speed to the ball. Titleist have also combined this with a weight-saving open hosel that helps to put a deeper center of gravity on the club, which gives this metalwood a higher MOI. That helps to improve its forgiveness and having tested it on the course, the updated design helped us to flight effortlessly high and straight shots. The powerful sound the club delivered was another standout feature of this club and something we really enjoyed when hitting off dewy fairways.
Specifications
Lofts : 16.5º, 18º, 21º, 24º
Reasons to buy
+
Clean modern looks
+
Consistent distance and carry
+
Superb launch off the tee and deck
Lining up as one of the best TaylorMade fairway woods available right now, the TaylorMade Stealth 2 HD is a very forgiving and playable metalwood that is built for golfers with slower swing speeds. That makes it an excellent club for any female player who swing is slower than 90mph. Visually, it does not steer far away from the previous generation of Stealth fairways boasting the classic red and black colorway that we've grown to love on TaylorMade's Stealth clubs. The only difference is the Stealth 2 comes in a glossy finish on its crown, compared to the matte finish seen on its predecessor.
While some may not enjoy this glossy design, this club inspires a lot of confidence thanks to its low-profile and larger V Steel Sole Design, that provides excellent interaction with the turf. That makes it very versatile, with the Stealth 2 HD performing very well out of thicker lies on the fairway. On testing, we were impressed by the excellent flights the Stealth 2 HD delivered, consistently popping the golf ball up at optimum launch angles. It felt powerful off the face too, generating a thumping sound that was very pleasing to hear. Ultimately, the forgiveness on offer makes this an excellent club for any female players looking for something that can help them achieve solid distances with a slower swing.
Reasons to buy
+
Ease of use
+
Exceptional quality
+
Performs well off the tee and from the deck
Reasons to avoid
-
Faster swingers may prefer Stealth woods
Featuring in three loft choices (3, 5 & 7 woods), the emphasis in the design of the Kalea Premier has been placed on distance without compromising forgiveness. It does this by a weight-saving carbon crown, which combines with a flexible Speed Pocket behind the face to make them lighter, faster and longer.
At address, it is confidence inspiring, with TaylorMade boosting the clubhead size by a significant 37% on the original Kalea. What's more, the woods have a shimmering blue finish with a subtle 't-shape' pattern like a honeycomb. It's eye-catching rather than distracting in bright sunlight and we liked the bold, white edging as it frames the ball nicely.
Reasons to buy
+
Draw bias will help combat a slice
+
Affordable alternative to premium brands
+
55g shaft is lightweight for a fairway
Reasons to avoid
-
No loft adjustability and only a few loft options
The Wilson Launch Pad fairway wood does exactly what it says on the tin and would make a great addition to any high handicappers golf bag. To begin with, the fairway woods are simple, uncomplicated and designed for improving golfers that want clubs that are easy to use and which correct some of their swing faults. In this case, the Wilson Launch Pad fairway will help dampen down a slice.
The most obvious thing you notice about the Wilson LP fairway wood is that it sits very closed and has an obvious draw bias. This naturally benefits the golfer who slices the ball, as it will help straighten up the ball flight.
What's more, the Evenflow shaft is light at 55g, but adds a premium touch to a value driven product. The Launch Pad inevitably flies high but has plenty of forward momentum suggesting that the shaft and head are well set up to keep spin rate down.
Ping G Le2 Women's Fairway Wood
Specifications
Lofts: 19°, 22°, 26°, 30° (RH & LH)
Reasons to buy
+
Lightweight design delivers good distance
Reasons to avoid
-
Striking aesthetics may not be for everyone
As part of the popular G Le2 women's range, a thinner, faster maraging steel C300 forged face, a significantly higher MOI and an 8-lobe adjustable hosel is what distinguishes this fairway wood from its predecessor. The added ball speed from the forged-face technology encourages greater distance and this combined with the shallower face provides a higher launch with impressive forgiveness. Overall the club weight is lighter, making it easier for women to swing the club for longer and straighter shots.
Reasons to buy
+
Very easy to get airborne and carries further than most models we've tested
+
Nestles in tightly behind the ball at address
Reasons to avoid
-
Not overly suitable for faster swingers
-
Bright sunlight can glare off the top of the club
Along with the Kalea Premier Women's Fairway Wood, there is also the original Kalea, which offers forgiveness and distance in one of the best women's golf clubs we've tested in a long time. From a looks perspective, we loved it during testing thanks to the beautiful geometric patterns which are set off with an icy white design.
In terms of hitting, the club nestles behind the ball invitingly even on the tightest of fairways and, if you are not as confident with a driver in your hand, the distance you get with this 3-wood, coupled with the accuracy, should see it becoming a firm favorite for you off the tee. A hugely appealing factor with the Kalea line of clubs is that you can own a matching set all the way through from the driver to your putter. So if coordinating is your thing then these clubs are right up your street and there's a whole range of matching accessories available too.
How we test fairway woods
When it comes to Golf Monthly's testing procedure, we use the same ethos and methodology for all golf products to make sure they are as insightful, honest and comprehensive as possible. When it comes to golf clubs, we usually attend product launches so we can meet with the manufacturer's R&D experts to understand the new technology.
After we have an understanding here, our first port of call when hitting clubs is usually the indoor simulator at Foresight Sports, where the team can test in a controlled environment using premium balls and the GCQuad launch monitor. We also use TrackMan at golf facilities across the UK. We then do outdoor testing, usually on ranges at West Hill Golf Club, Surrey, The Wynyard Club in Teesside and at Brancepeth Castle Golf Club in Durham. We then put the clubs into play out on these golf courses.
Specifically for women's fairway woods, product testing is headed up by Alison Root and Katie Dawkins. Until 2020, for over a decade Alison edited Women & Golf magazine and Katie is an Advanced PGA professional with over 20 years of coaching experience. Both are competitive golfers, and able to efficiently test the biggest product releases and successfully communicate equipment technology and product features to a wide golfing audience.
What to consider when buying a fairway wood
Fairway woods can be some of the most technically advanced golf clubs in the game. That often means there's a lot of features to consider when purchasing your next set of fairway woods. But that's not a reason to be overwhelmed! We've put together the below list which sets out some of the key features you need to look out for when purchasing your next set of fairways.
1. Loft
Figure out the specific gap to be filled in your golf bag. Ask yourself how far does my driver go, and how far do your longest irons or hybrids go? Knowing this will dictate the ideal loft for your fairway wood.
2. Forgiveness
Some fairway woods are more forgiving than others, especially because many manufacturers create different models for different levels of player. For example, there are three different Cobra LTDx fairways with different head sizes, shapes and they are designed for different golfers. If you need as much help as possible, a larger head will work for you, whilst if you are a better player and strike is more consistent, then forgiveness may not be a key factor for you.
3. Adjustability
Most modern fairway woods come with a degree of adjustability, whether that's loft, moveable weights or shaft fittings. Think about how important adjustability is to you, because you can change the characteristics of a club's performance with a turn of a wrench. Or, you can keep things simple and opt for a non-adjustable model with a stock shaft you hit well.
4. Versatility
Fairway woods must work well off the tee, on the ground from different lies and even around the green. If you have a model that works in only one of these areas, then there may be plenty of improvement and flexibility in upgrading your fairway woods.
5. Looks
You have to like how a golf club looks, especially when looking down on the golf ball. The fairway wood is one of the most difficult clubs to hit, which is why you need something that gives you confidence and may even spark a pang of jealousy in your playing partners. Our advice is go and pick several models, see how they look and feel in your hands and test them in a variety of situations and lies.
6. Budget
Be aware of your budget. You can go for more premium models or you can opt for cheaper designs. Wherever you fall in budget, our fairway wood guides will present you with good advice on buying a new fairway wood.
For more advice on some of the best fairway woods on the market, why not check out our guides to the best fairway woods for high handicappers, most forgiving fairway woods and the best fairway woods for mid handicappers.
FAQs
What fairway woods should I carry in my bag?
The number and kind of fairway woods you should carry in your bag can vary depending on your preferences as a golfer and how your gapping system works in your bag. Many golfers tend to carry a 3-wood and a 5-wood, two excellent clubs that bridge the gap between your long irons and driver. But if you find long irons a little less forgiving and harder to hit compared to your woods, you can opt to go for higher-lofted clubs like a 7-wood or even, perhaps, a 9-wood.
Where can I use a fairway wood?
Fairway woods can be used all around the course. If your driver's playing up or if you're on a short Par-4, you can use your fairways off the tee. You can also use your metalwoods on fairways and from the rough if you're feeling adventurous when targeting a green from long range. Plus you can also use a fairway wood around the greens for a short bump and run shot, if you're not feeling confident in your wedge game.
What irons do fairway woods replace?
Generally speaking, a 4-wood replaces a 2-iron at 17º of loft , a 5-wood replaces a 3-iron at 19º, 7-woods will step in for a 4-iron at around 22º and finally a 9-wood will replace a 5-iron at 25º.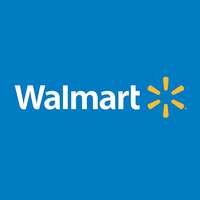 Our Walmart coupon codes can get you better prices on items from the retailing giant including clothing, tech & sports gear.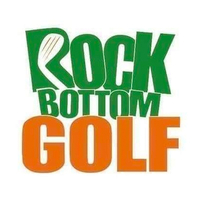 These Rock Bottom Golf coupons will help you save on golf clubs, bags, balls & apparel.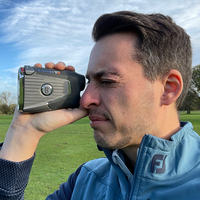 From clubs, balls and tees, to essential sportswear and fitness products, keep it affordable with a little help from our promo and coupon codes.
Get the Golf Monthly Newsletter
Tips on how to play better, latest equipment reviews, interviews with the biggest names and more.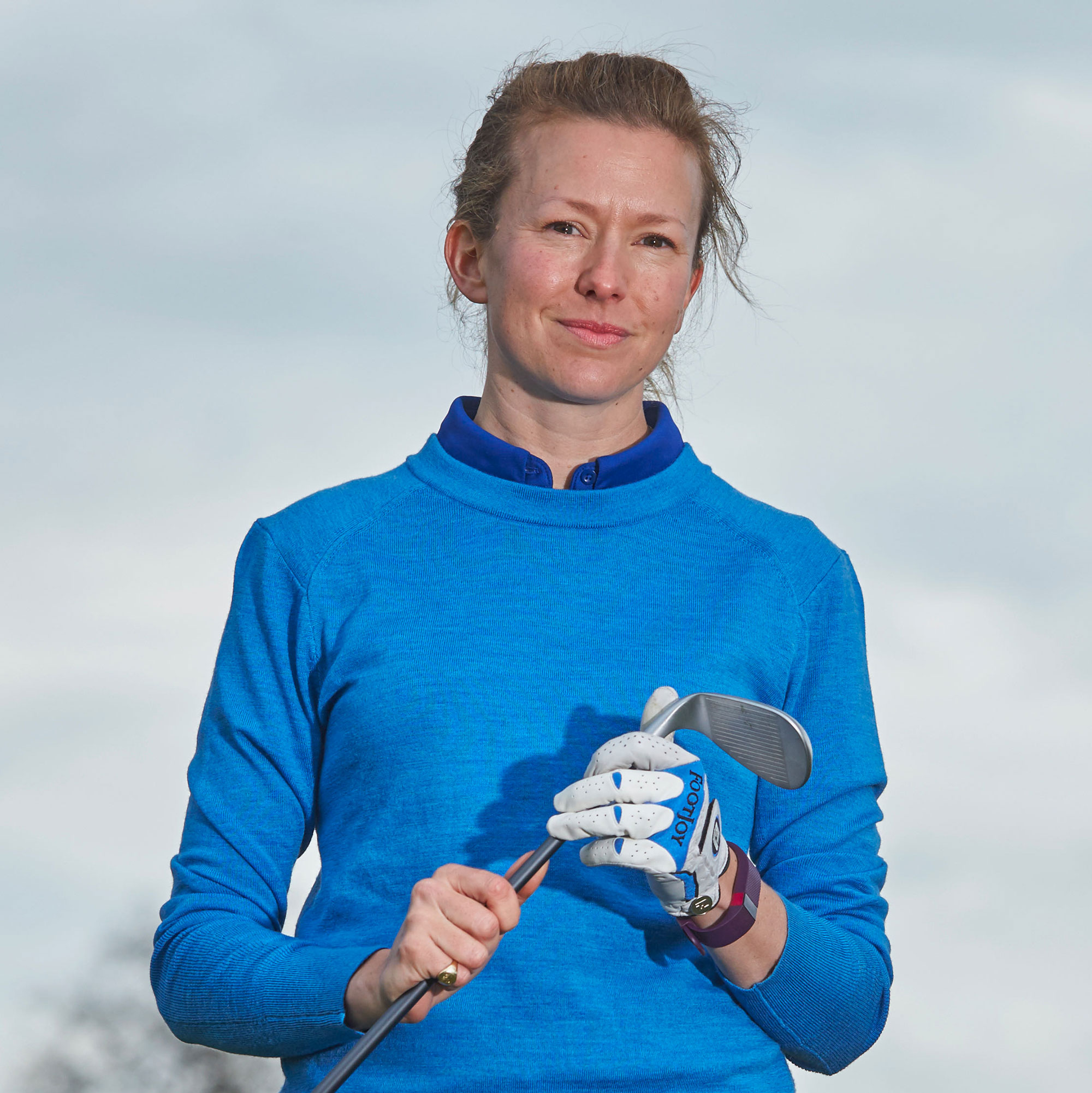 Advanced PGA Professional and freelance contributor
Katie is an Advanced PGA professional with over 20 years of coaching experience. She helps golfers of every age and ability to be the best versions of themselves. In January 2022 she was named as one of Golf Monthly's Top 50 Coaches.
Katie coaches the individual and uses her vast experience in technique, psychology and golf fitness to fix problems in a logical manner that is effective - she makes golf simple. Katie is now based at the stunning Hamptworth Golf Club on the edge of the New Forest. An experienced club coach, she developed GardenGOLF during lockdown and as well as coaching at Hamptworth she freelances, operating via pop-up clinics and travelling to clients homes to help them use their space to improve.
She has coached tour pros on both LET tour and the Challenge Tour as well as introduced many a beginner to the game.
Katie has been writing instructional content for magazines for 20 years. Her creative approach to writing is fuelled by her sideline as an artist.
With contributions from