Danny Willett Plays Down Talk of Grand Slam Ahead of US Open
The Masters champ is the only man on the planet currently capable of completing the slam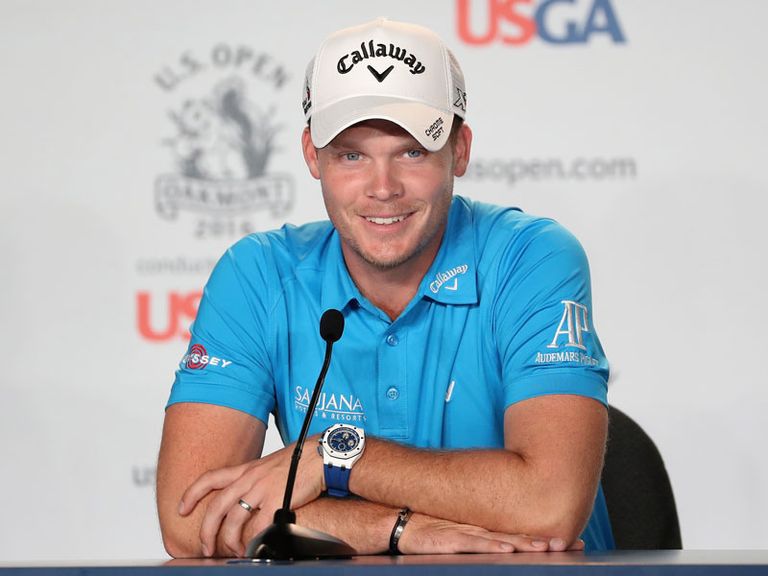 (Image credit: Getty Images)
Danny Willett spoke during the press conference for the 216th US Open at Oakmont
Danny Willett Plays Down Talk of Grand Slam
Masters champion Danny Willett, the only man on the planet currently in the running to complete the grand slam, has played down talk of him winning all of golf's four majors in the same year down to the strength of fields.
"I am relatively surprised that no-one has done it, but for the rest of the time I'm going to be playing golf, I honestly can't see it happening too much, just purely because of the strength and depth of the field," he said.
Last year Jordan Spieth got halfway to the grand slam by winning the Masters and US Open but came up just shy at St. Andrews in The Open, finishing T4th.
Tiger famously completed the 'Tiger Slam' in 2000 and 2001 where he held all four majors at the same time but did not win them all in the same year.
Willett, now world number nine, has also spoke about his new life in the public eye which he is struggling to get to terms with.
"The last couple of months, I can't remember a practice session or a tournament that's not being filmed or where a microphone is not nearby."
US Open first round tee times
The Sheffield-man plays with Rory McIlroy for the opening two rounds, beginning his tournament at 1.24pm UK time on Thursday from the 1st tee alongside the world number three and Rickie Fowler.
"I played with Rory when we were amateurs and it should be fun on Thursday and Friday. He's a fantastic example of how athletic golf is these days."
Danny Willett won the Masters in April by shooting a bogey-free 67 in the final round to finish at 5-under-par, three ahead of Lee Westwood and Jordan Spieth.
He became the first Englishman to win the Masters since Nick Faldo in 1996 and only the second-ever in history.