The 2015 Masters in pictures
The most memorable pictures from last season's Masters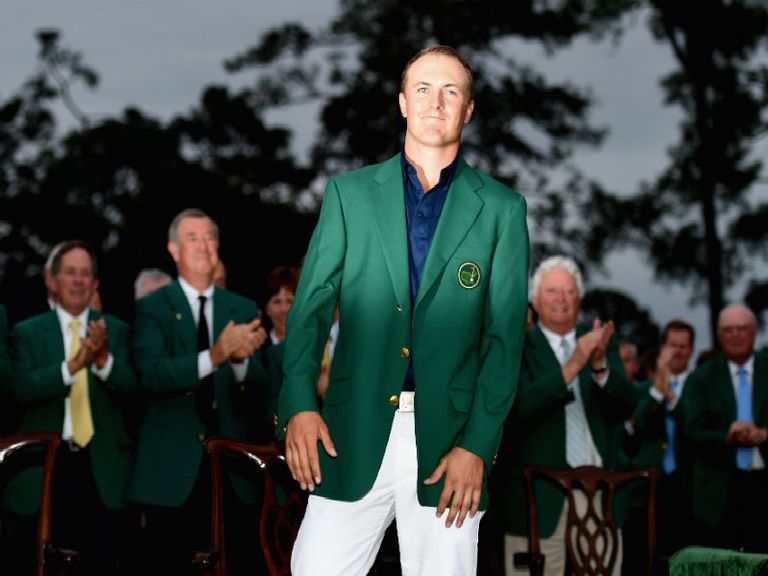 (Image credit: Getty Images)
We highlight some of the most memorable moments from last season's Masters in our photo gallery
2015 Masters in pictures
Jordan Spieth stole the show last year, becoming the second youngest Masters winner and equaling the 72-hole record set by Woods.
We highlight some of the most memorable moments from last season's Masters from the beautiful and scenic Augusta National course.
Jordan Spieth dons the green jacket
Bubba Watson presents Jordan Spieth with the green jacket after Spieth won the 2015 Masters Tournament
Victory in sight
Jordan Spieth reacts to a par-saving putt on the 16th green
Picture perfect
A fantastic shot of the 12th hole during the third round at Augusta
Another beauty...
Phil Mickelson celebrates a birdie putt on the 16th green during the third round amidst the beautiful and colourful scenery
Ouch!
Tiger Woods feels the pain as he reacts to a shot from the pine straw on the 9th hole during the final round
Sad ending for Rory
Rory McIlroy stands on the 18th green during the final round
Justin Rose - Final Round
Justin Rose hits a shot from the pine straw on the 7th hole during the final round
Arnold Palmer and Jack Nicklaus
Honorary Starters Arnold Palmer and Jack Nicklaus wait alongside Gary Player of South Africa on the 1st tee during the first round
Fighting to the end
Phil Mickelson played an exquisite splash shot on the 15th in the final round
Tiger and Rory
Tiger Woods and Rory McIlroy shake hands on the 18th green during the final round