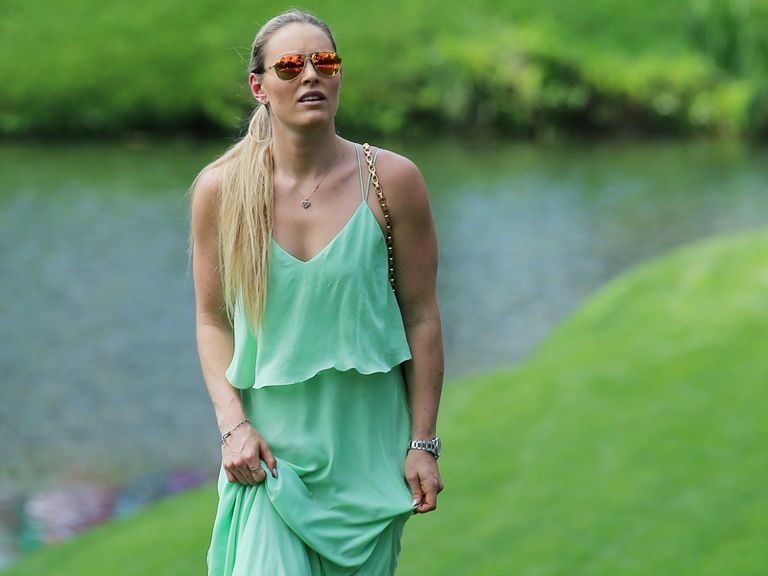 In Masters tradition, WAG's were on the bags for several PGA pros during the Par 3 contest on Wednesday
WAGs of the Masters
It's a tradition unlike any other, WAGs at the Masters.
On Wednesday, the Par 3 contest brought a lot of action, including a look at many of the WAG's of the pros in the flattering white jumpsuits of Augusta.
Here's a look at the top pics from Wednesday.
While not caddying, Tiger's girlfriend, Lindsey Vonn was out supporting her man. And really, could this list start with anybody but her?
Rickie Fowler had come good company by his side on Wednesday. Girlfriend Alexis Randock was on the bag for Rickie, wearing the traditional white.
Dutch Masters hopeful Joost Luiten was accompanied by his long-time girlfirend Lyan Zielhorst. According to one source, Lyan has a Masters in Dutch law.
Ben Martin also had his significant other working for him on Wednesday. Kelly and Ben married in 2013 and are often seen on tour together.
Danny Willett also had his wife by his side during the Par 3 contest. Nicole did her best to help Danny posted a -2, just three off the winner.
Jimmy Walker is seen here embracing his wife, Erin. She runs her own blog (http://www.tourwifetravels.com/) talking about all the places the pair go together while out on tour.
Jamie Donaldson had the help of his whole family, including his wife, Kathryn Tagg.
Lastly, just because it's her, we decided to end with Lindsey Vonn, too. This time on her own, without that distracting Tiger in the picture.
A US native, Taylor enjoys hacking from the rough and scrambling to save bogey on a par 3. Follow Taylor on Twitter @taylorumland