Mizuno Women's JPX 850 range
A review of the Mizuno Women's JPX 850 range of clubs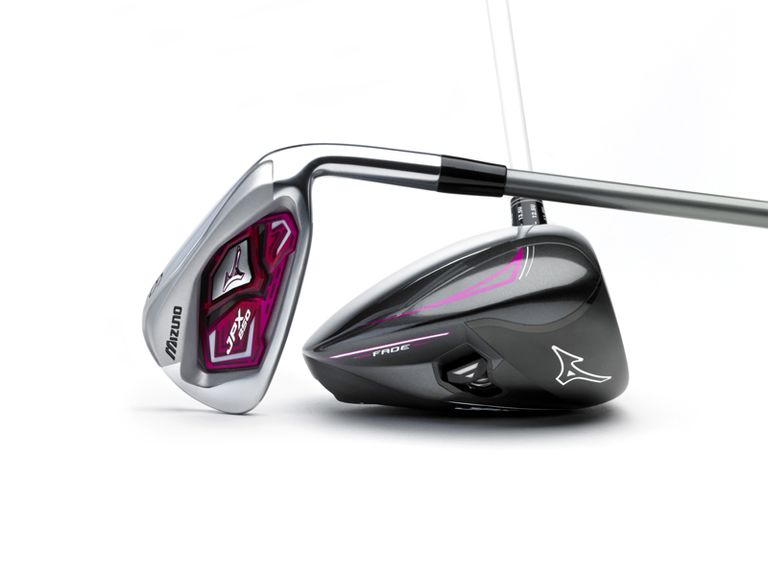 Another high-end offering from Mizuno: Beautifully made and great to play - should suit players looking for a blend of forgiveness and control
Reasons to buy
+

Sleek looking, stylish clubs. Great feel off the face from driver to iron.
Reasons to avoid
-

At the pricier end of the market, but you get what you pay for.
The Mizuno Women's JPX 850 range for 2016 features adjustable driver, stylish fairways and hybrids and high performance irons.
Mizuno is a company that prides itself on producing precision made and high quality golf clubs, and the Mizuno Women's JPX 850 range provides a fine example of this. The driver, fairways and hybrids feature cutting edge technologies designed to maximise distance and consistency, while the irons feature Mizuno's ingenious Power Frame that delivers exceptional ball speeds together with feel and control.
JPX 850 Ladies Driver RRP: £349
This is an extremely versatile driver that will suit players of varying swing paths and speeds. The Fast Track weight sliding system is not a new innovation, Mizuno first featured it back in 2007. But the system has evolved since then and it now allows you to choose from 10 different flight settings – 4 neutral, 3 draw and 3 fade – and this gives you great flexibility when selecting flight and shot shape.
There's also a Quick Switch loft adjustability function that means you can select one of eight loft settings between 10.5 and 14.5 degrees.
The "rebound" crown helps to maximise ball speed off the face and the distance produced by this club is impressive. There are a number of custom shafts and grips to choose from allowing you to fully tailor this club to suit your requirements.
JPX 850 Ladies Fairways RRP: £219 and hybrids RRP: £179
The standout feature of these clubs is the Shock Wave sole. This enables the entire head to flex and increase ball speed without the need to move the sweet spot too high on the clubface. You'll enjoy great feel and power off the face of the JPX 850 fairways and hybrids.
The fairways are available in lofts of 15, 18 and 21 degrees (although adjustable hosel allows for 4 degrees of play) and the hybrids in 16, 19, 22 and 25 degrees. As with the driver, custom shafts and grips are available.
JPX 850 Ladies Irons RRP: £100 graphite, £85 steel (per iron) 4-PW available
With their Power Frame, these irons deliver exceptional ball speed but still with a good degree of control and feel. The irons are harmonically tuned to control vibration and the progressive head size been the longer irons have a longer blade length than the wedges.
"Simply increasing ball speed is not our goal – making it happen within a manageable head size is the real challenge," said R&D manager Tetsu Kanayama. "With the Power Frame we were able to take ball speeds to a completely different level – but keep it hand in hand with a nice feel and a level of workability."
Betting experts, writers and video producers. Couple of guys in our early 20's looking to bring the sport that we love into a new era.'