Titleist 915 fairways and hybrids review
Here you can watch Golf Monthly's Titlesit 915 fairways and hybrids review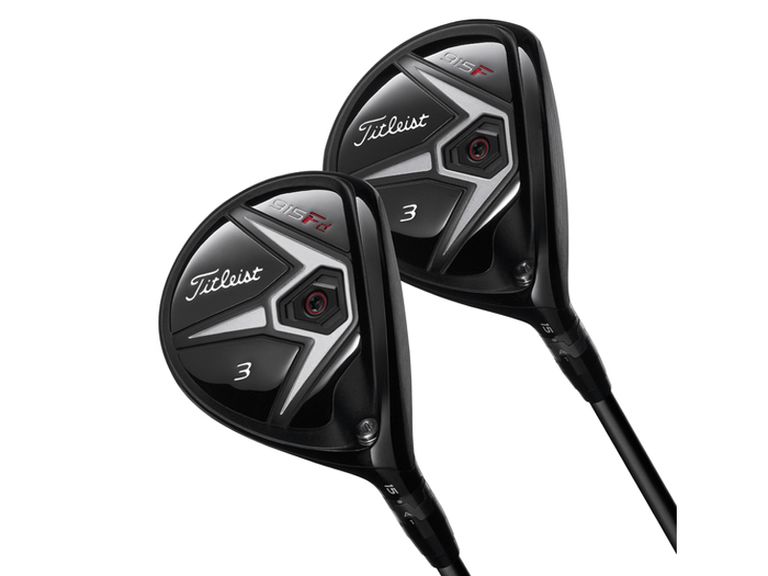 (Image credit: Titleist)
Here you can watch Golf Monthly's Titlesit 915 fairways and hybrids review, where we look at the four different models
Above, you can watch our Titleist 915 fairways and hybrids review.
As with the 915 drivers, the two fairways - 915F and 915F.d - and two hybrids - 915H and 915H.d - will feature an Active Recoil Channel (ARC), which delivers lower spin and more speed across the face.
The 915F.d and 915H.d models are designed to offer slightly less spin.
In the Titleist 915F fairways, the ARC is placed more forward to reduce spin and deliver increased distance, while the channel is slightly further back in the hybrid to maintain spin for extra control.
All four Titleist 915 fairways and hybrids feature an ultra-thin, high-strength face that is less than 2.1mm thick - some 0.3mm thinner than 913 woods - to deliver increased distance through higher ball speeds.
Titleist says the 915F delivers 1.5mph more ball speed off the tee and 2.4mph off the turf, as compared to the 913F.
The 915H, meanwhile, provides 1mph more from the tee and 1.3mph from turf.
Titleist 915 fairways and hybrids also deliver added forgiveness through reduced toppline thickness, thinner crowns and sole-weight placement, as per the 915 drivers.
Golfers can adjust loft and lie through the SureFit Tour hosel and choose from stock shafts, including Aldila's Rogue Black and Rogue Silver and Mitsubishi's Diamana D+ White, Diamana S+ Blue and Diamana M+ Red.
The 915F and 915F.d retail at £220, while the 915H and H.d will set you back £205. They are available in golf shops now.
Click here for a Titleist 915F and 915H gallery
Click here for information and images on two new Titleist 915 drivers