Pro Shoots 63 To Earn Web.com Tour Starts Despite Stolen Clubs
Cody Blick secured playing rights for next season with random clubs after his set was stolen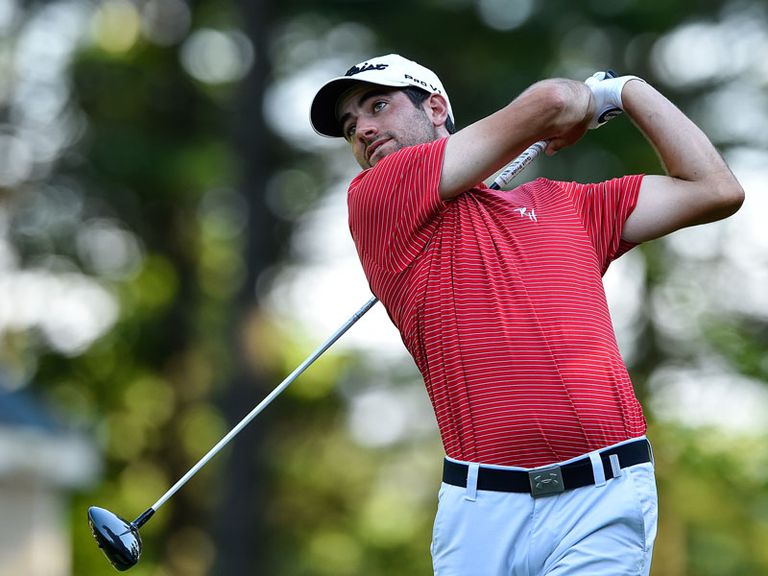 (Image credit: Getty Images)
Cody Blick secured playing rights for next season with random clubs after his set was stolen
Pro Shoots 63 To Earn Web.com Tour Starts Despite Stolen Clubs
Cody Blick was heading into the final round of Web.com Tour Q School with a decent chance of qualifying.
That was until his golf clubs were stolen.
The American was at -10 with a round to go, four strokes off of the top 40 which crucially secures starts in the first eight events of the season.
However, he woke up Sunday without any clubs so took to Instagram offering $5,000 cash to be reunited.
He wrote: "To whoever has or has seen my golf clubs - I will give you $5,000 cash no questions asked."
What followed was quite incredible.
Blick wasn't reunited with his clubs, so instead went out onto the course with a mixed set including wedges from the pro shop, a driver from the course superintendent, a heavier-than-usual putter and 'random' irons he didn't even hit before playing.
Related: Golf Monthly Advent Calendar
He would go onto shoot a bogey-free nine under par 63 at Whirlwind Golf Club in Arizona, including birdies on the last three holes, to finish T25th and earn status on the Tour.
PGA Tour reporter Adam Stanley tweeted, "Wade Binfield, who played with Blick on Sunday, called Blick's round an "incredible display.""
Blick has played on the Mackenzie Tour - Canada for the last few years, finishing 12th and 11th on the Order of Merit over the last two seasons, winning around $90,000.
He won just shy of $50,000 this season on the Mackenzie Tour to finish 12th, whilst 12th on the Web.com Tour won just shy of $200,000 - his superb 63 has potentially unlocked a brighter future for him.
He is yet to win an Official World Golf Ranking tournament as a professional but has recorded four top-three finishes in the last two years.
Expand Top 100 Golf Courses UK and Ireland 2021/22
Top 100 Golf Courses UK and Ireland 2021/22
Look at the new full list of Top…
Expand Golf Rules Explained: Putting Green
Golf Rules Explained: Putting Green
Several things changed on the shortest grass from…
Expand New Golf Rules Explained: Bunker Changes
New Golf Rules Explained: Bunker Changes
From 2019 the rules regarding loose impediments and…
Expand 10 Things To Look Out For In 2019
10 Things To Look Out For In 2019
2019 looks set to be a massive year…
For all the latest golf news, check the Golf Monthly website and follow our social media channels