Jim 'Bones' Mackay To Become An On-Course Reporter
Bones will start work with NBC and the Golf Channel at the Open Championship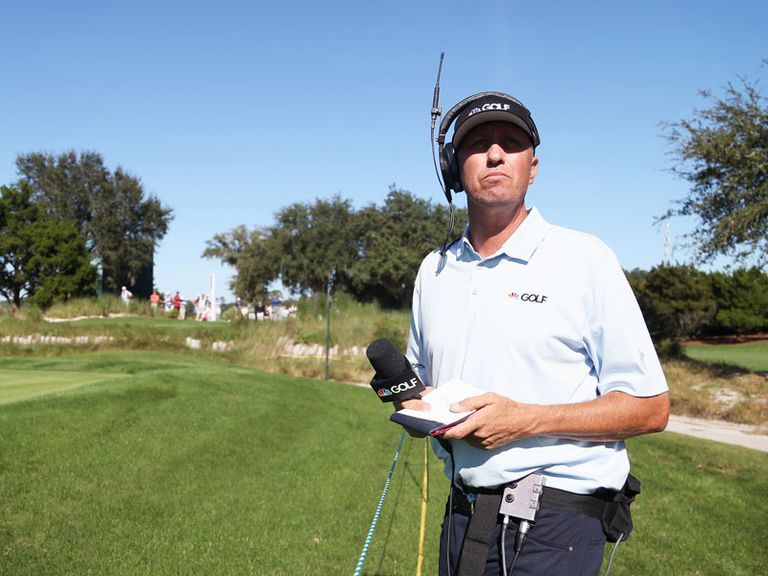 (Image credit: Getty Images)
Phil Mickelson's former caddie of 25 years has signed up to be an on-course reporter with the Golf Channel and NBC
Jim 'Bones' Mackay To Become An On-Course Reporter
After unexpectedly splitting with Phil Mickelson last month, Jim 'Bones' Mackay has signed up to be an on-course reporter with the Golf Channel and NBC.
Related: Mickelson and Bones split after 25 years together
Mackay has signed a multi-year deal starting at the 146th Open Championship at Royal Birkdale this month.
He will also work at the FedEx Cup Playoffs, PGA Tour post-season events and the Presidents Cup.
Bones told Golf Digest, "When Phil and I split up, several people got in touch.
Related: 2017 Open Championship prize money announced: How does it compare to other sports?
"People have been nice enough over the years to say something to me about how they thought [broadcasting] was something maybe I could do at some point in my life.
"It was always something I'd say thank you to, and personally thought about. When Phil and I split, I got several phone calls, and it became a bigger opportunity, really seriously, the last few weeks."
Bones also said he had offers from different players to continue as a caddie.
He is expected to work a full schedule of events with the Golf Channel and NBC for 2018.
Related: Rory McIlroy bans himself from social media - Find out why
Mackay said, "The first thing I'll say is, I obviously have a ton to learn.
"Early on, my only goal is to get comfortable and get better.
"But for what I could bring is a caddie perspective, I may have something more to say about the dynamic of player and caddie going on out there."
Related: Why do caddies all wear the same uniform at The Masters?
Bones worked at the 2015 RSM Classic in Georgia, where he impressed his bosses for the week.
NBC Golf producer Tommy Roy told Golf Digest, "First of all, he's a great communicator.
"He's as well known and maybe more known than some of the players and he's very likeable, too.
"There's a ton of potential here."