New golf show coming to Sky Sports
The new show will start on Wednesday July 8th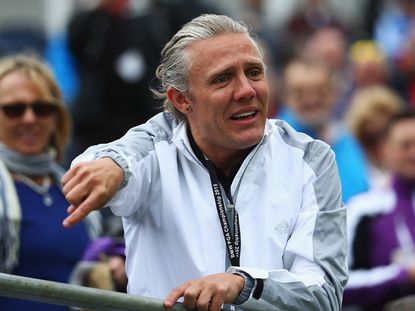 The broadcasters will air the new show on July 8th.
Sky Sports will launch a new golf magazine show next month hosted by former footballer Jimmy Bullard and DJ Spoony.
Golf Juice will deal with all the latest news and opinions from the game and will also be hosted by Zoe Hardman and Mark Crossfield.
The programme will launch on Wednesday July 8th and will be filmed in front of a live audience.
The presenters will test out the latest equipment on the market and will also have Cara Robinson reporting on golf news from around the world.
Trick-shot specialist Geoff Swain will provide entertainment each week from the studio in Watford.
Rab Makki, Commercial Director for Juice Media, said: "For many years golf has been cyring out for something that not only engages the avid golfer but appeals to non-golf fans across the spectrum."
Presenter Hardman has previously worked on Take Me Out: The Gossip and footballer Bullard earned an England call-up and also represented Wigan Athletic, Hull City and Ipswich Town.
Musician DJ Spoony will complete the line-up alongside YouTube star Mark Crossfield, who films himself playing different courses.
Sky Sports already show golf every week of the year, including this week's US Open from Chambers Bay in Seattle.
Jason Wessely, Sky Sports executive producer for golf, said: "It will appeal to all ages and there will be plenty for new and regular golfers every week."
The first episode will be broadcast on Sky Sports 4 HD at 9pm.
Will Medlock graduated from UEA with a degree in Film and Television before completing a Masters in Sports Journalism at St Mary's in London. Will has had work published by The Independent and the Rugby Paper.