Wilson Staff Duo Professional Ball Revealed
Everything you need to know about this low compression, urethane-covered ball from Wilson Staff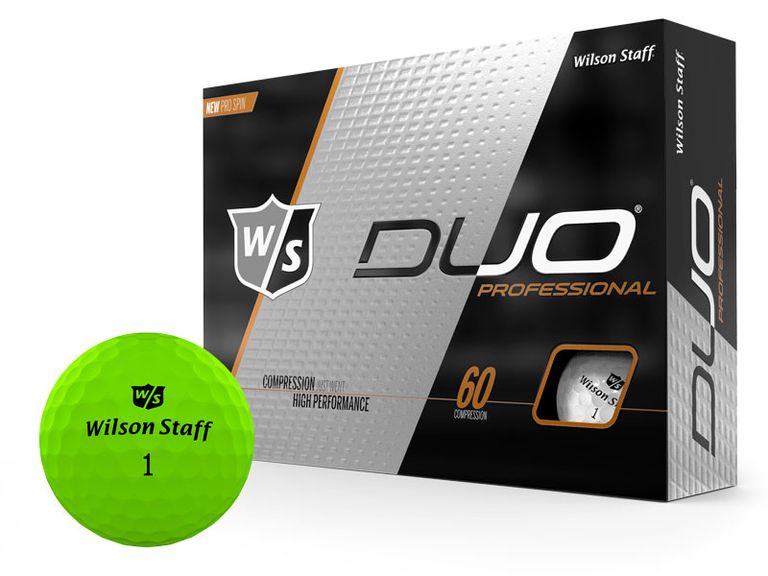 By Joel Tadman
Wilson Staff Duo Professional Ball Revealed - Billed as the softest three-piece urethane ball, the Duo Professional looks to offer all-round performance at a modest price
Wilson Staff Duo Professional Ball Revealed
Wilson Staff, frequent innovators in the low compression golf ball category, has launched what it says is the world's softest three-piece urethane golf ball for the 2019 season.
The Duo Professional, which replaces the DX3 Urethane, is said to combine Tour-level feel and distance thanks to its new ultra-thin urethane cast construction, along with 6-10 per cent higher spin on iron shots for improved control around the greens.
The re-engineered 60 compression Duo Professional incorporates a seamless 362-dimple pattern for enhanced distance and trajectory compared to rival three-piece balls on the market. The urethane cover is also said to be scuff resistant and optimize greenside control.
"The Duo Professional flies as long or longer than any other three-piece ball in the industry today," said Frank Simonutti, Global Director of Golf Ball Innovation at Wilson Golf.
"Our aim is to give golfers the best-feeling ball and experience tour-level performance on the course, offering a soft feel around the green without sacrificing power and distance," he added.
RELATED: Best Mid-Priced Golf Balls 2018
As well the standard gloss white, the Duo Professional comes in the matte colours of green, yellow and orange.
The new ball joins the DX2 Soft and DX3 Soft Spin in the Wilson Staff golf ball family.
The DX2 Soft golf ball, often credited as the world's softest ball with its 29 compression, is designed for the Distance player seeking less spin off the tee and soft feel around the greens. The two-piece construction, first introduced in 2008, delivers the low driver spin while the 302-dimple pattern produces a consistent ball flight.
The 40 compression DX3 Soft Spin golf ball incorporates similar distance and soft feel characteristics as the DX2 Soft, but with the added benefit of more greenside control and spin. The three-piece construction adds an inner-cover made from a soft DuPont HPF material that increases spin on mid-to-short irons.
The new Duo Professional golf balls will be available from December 3rd with an RRP of £29.99 per dozen.