Golf Monthly is hiring!
Golf Monthly is looking for a bright and articulate Junior Technical Writer with a passion and understanding of the game of golf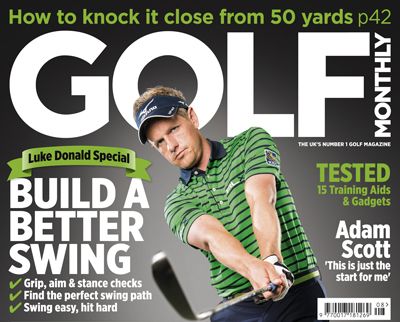 By Neil Tappin
Position: Junior Technical Writer Location: The Blue Fin Building, London
Golf Monthly, the UK's leading golf media brand, is looking to fill an entry level position on its technical content (equipment and instruction) team, working across both digital and print platforms.
We are searching for a bright, articulate Junior Technical Writer to further enhance Golf Monthly's reputation as the most authoritative source of technical content. The successful candidate will have:
- A genuine passion for golf with a good understanding of all areas of the game, including golf equipment, and an appreciation of the technical aspects of the golf swing - An ability to write interesting and easy-to-understand practical content within the complex areas of equipment and instruction - The editing skills to adapt content to different print and digital platforms - Excellent time-management and organizational skills and be able to work to strict deadlines - An interest and keen understanding of social media - A willingness to work with key brands and figures within the golf industry to further build our reputation as the UK's leading golf media brand.
Applying:
Please send your application to neil_tappin@ipcmedia.com including the following:
- CV - Covering letter explaining why you believe you are suitable for the role
Plus...
- A list of your five favourite golf websites and brief summary of what makes them standout? - The five most interesting golf-related Twitter accounts you follow and brief summary of what makes them standout? - List three equipment launches that have caught your attention over the last 12 months and explain what made them standout? - Which Tour-player golf swings impress you most and why?
Closing Date: Friday 20 September, 2013