New Galvin Green C-Knit Hailed As Best Ever
Head Professionals at some of the country's most iconic golf courses have given the latest waterproofs from Galvin Green their personal seal of approval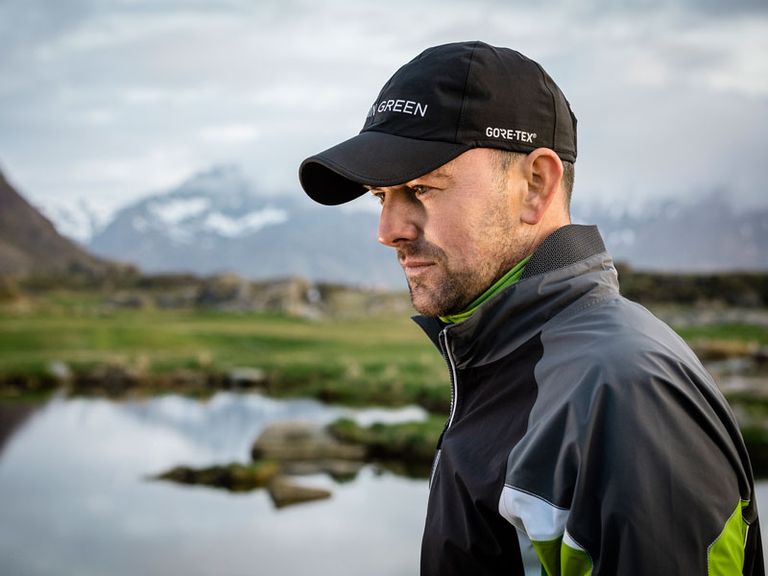 Experienced Head pros rank the new C-Knit™ backer technology among the most outstanding innovations in the apparel sector
New Galvin Green C-Knit Hailed As Best Ever
Head Professionals at some of the country's most iconic golf courses have given the latest waterproofs from Galvin Green their personal seal of approval and ranked the new C-Knit™ backer technology among the most outstanding innovations in the apparel sector.
Brian Hodgkinson, long-serving Head Professional at Royal Birkdale which hosts this year's Open Championship, rates the new GORE-TEX® Shell stretch fabric ARGON jacket and ARN trousers with the revolutionary C-Knit™ backer as the best waterproofs he's ever used.
"The suit is extremely light and goes on easily and quickly, which can be very useful if caught in a squall at Royal Birkdale. The freedom of movement is exceptional – better than any waterproof I've ever worn before. Galvin Green has a strapline 'we never compromise' and the new suit is certainly evidence of that statement," added Brian, who has stocked the brand since 1999.
Jordan Bazzone at Woburn echoed the comments about the lightweight garments and said: "I really love the new waterproof suit, it's fantastic. Features that really impressed me are the new rubberised cuffs and collar, designed to stay closer to the skin and prevent water getting down the wrists and back of the neck. Its things like this that set Galvin Green apart with their desire to continually innovate to keep improving product performance."
https://www.youtube.com/playlist?list=PLl3504ZoW2FN_WMpO7Mupez9m9DCQb-oO
According to Lee Wain at The Belfry: "The jacket is very light and so easy to swing in…while the trousers are really comfortable, with the zips down the back. In the two years I've been at The Belfry, Galvin Green has been our most popular apparel brand and I think that's down to choice, style and performance."
At Royal Porthcawl, Peter Evans sees Galvin Green as an iconic brand thanks to its style, quality and performance and really admires the new rainwear.
"It's a fabulous suit and there are so many new features.
"The jacket is extremely comfortable to swing in and keeps you terrifically warm too. The new trousers are great. They're warm and very versatile and the new zip at the back makes it easy to put them on in a hurry…which is important when playing here at Porthcawl," he added.
Related: Galvin Green Spring/Summer 2017 Collection Unveiled
Commenting on the reaction among respected Head Professionals to the new waterproofs, Greg Pearse, Managing Director of Galvin Green UK & Ireland said: "Having such overwhelming endorsement for the new waterproofs with C-Knit™ backer from Head Pros at prestigious golf clubs is very special.
"Orders for the ARGON jacket and ARN trousers have more than doubled our original forecast and the reaction thus far reaffirms that golfers continue to place their trust in Galvin Green to perform for them, no matter what the weather."