Q School preview
Ross Biddiscombe previews the final stage of European Tour qualifying school where some big names are fighting for their 2013 playing rights.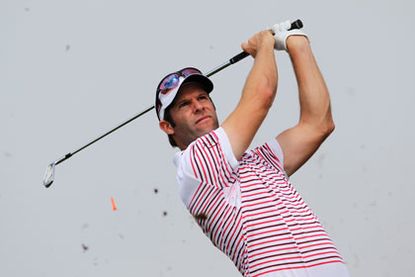 If the 156-man field for the 2012 Q School Final Stage is not the best ever, then I'd be very surprised. Countless European Tour champions, Ryder Cup players, World Golf Championship winners and plenty of top talent from no less than 23 different nations from every single continent of the world. - no wonder it's tough to predict who will be in the top 25 to secure Tour Cards for the 2013 season.
Usually, there are a few obvious players each year who come into this crucible of tension with a favourites tag on their bag, but the competition this year is too tough for anything more than guesswork.
The reason is that the European Tour is attracting more great players than ever, so finishing in the top 115 (and therefore securing a Tour Card automatically) is guaranteed for only a limited few.
Think of this: four seasons ago, Oliver Wilson was a member of a Ryder Cup team that won in America; in 2005, Bradley Dredge and Stephen Dodd won golf's World Cup; barely a heartbeat ago it seemed that players like Nick Dougherty, Rhys Davies and Ross McGowan were the next young British stars - now all these players are back to square one in their professional careers at Q School.
Poor Bradley has even considered giving up tournament golf - that's what it feels like to drop from being a two-time Tour winner to the Q School. For a man who will be 40 next year, the Welshman can see so many young kids coming through from all these many countries and what he sees is the struggle.
In a recent BBC interview, Dredge talked of potential retirement. "If...I'm going to play in the back of beyond for not much money, it's not an attractive thing for me to be doing. I haven't played very well for the past four years and gradually scoring has been getting worse."
So Bradley and the others I've mentioned are all going backwards into Q School, but some see it as part of an upward career move, players like Andy Sullivan who only became a pro after success in the 2011 Walker Cup. He has a good chance to get his Card, for sure, as does Jin Jeong, just 23-years-old, who could be South Korea's next superstar.
But my favourite story of hope for everyone dates back to 2088 when a tall, slim Belgian walked into the eating area at First Stage of that year's Qualifying School tournament at an almost deserted course in middle England, The Oxfordshire. He was seen by me and the tournament director Mike Stewart who exclaimed: "What are you doing here?" we said because this was a player with too much talent to be in this position with his career in danger of ending. That player happened to be Nicolas Colsaerts and this season he's a Ryder Cup hero.
Or ask Branden Grace who has won four times this year after wining a Tour Card from Q School only 12 months ago. Or Simon Khan who won the PGA Championship at Wentworth in 2011 little over six months after taking the Q School title.
So these Q School players may only to down for a limited period - any one of them could return to the heights of European golf. But first, it will take six solid rounds in Catalunya starting on Saturday.
Ross Biddiscombe is the author of two books - entitled Golf On The Edge - about the European Tour Q School. For details, go to www.golfontheedge.co.uk.
Ross is a Q-School expert.