How to choose the right putter for you
Scotty Cameron explains how length dictates the correct putter for your stroke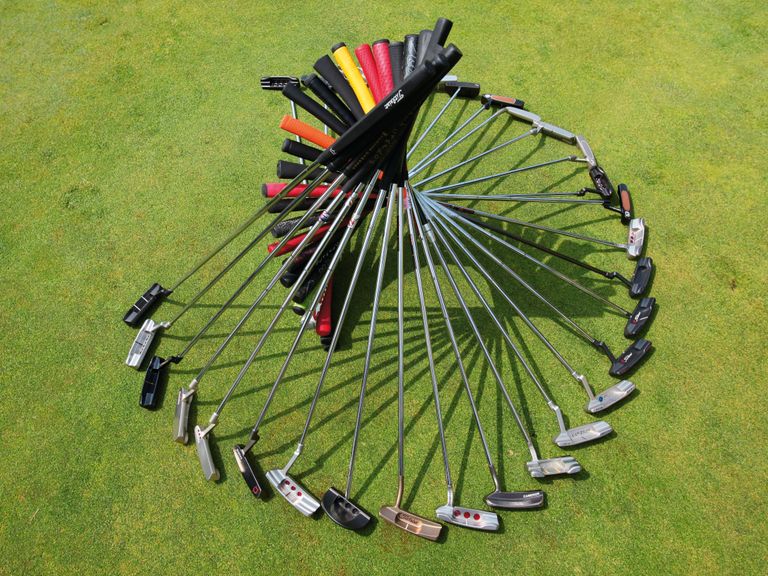 By Joel Tadman
Master Craftsman Scotty Cameron explains how to choose the right putter for your game and how getting the right length and weighting for your stroke is key
Choosing a putter can be a minefield. With so many styles, sizes and technologies to choose from, it can be difficult to know how to choose the right putter for your stroke.
We spoke to Scotty Cameron, who has over 20 years experience working with elite amateur golfers and tour players about what he has learned about model selection and what dictates the putters that you should consider when deciding.
Scotty Cameron putters are some of the most refined, premium offerings on the market, enforced by the recent launch of the new Select line.
When choosing a putter, it is first important to get the right shaft length. Most putters come as standard in 34-inches but 33 and 35 shafts are available. Generally speaking, taller golfers will require a longer putter but much of it comes down to the golfer's stance and posture. If you are more bent over the ball, you may need a shorter putter.
The length of the putter dictates where your eyes will be at address. Generally speaking, a golfer's eyes will be directly over the ball or just inside it. This helps to see where the putter face is aligned more easily.
If your putter is too long, you'll have the tendency to take it more to the inside because your head will be positioned significantly inside the ball. If your putter is too short, the putter will travel on a much straighter arc.
It's important to use a style of putter that matches up with the arc of your stroke. For example, if you're a feel putter that relies on hand-eye co-ordination to square the putter face on a rounded arc, you need a putter with more toe-hang to compliment this action. If you like help in keeping the putter face square during your stroke, you will be better suited to a face-balanced putter, which usually come in the form or larger mallet style putters.
One final thought to take away is that personal preference is also very important. Looking down at the putter, you need to like the shape, finish and sightlines that are visible as well as the weight and feel of the grip. All these factors contribute to how comfortable you feel over the ball. The more comfortable you feel, the more likely you will be to hole the putt.