Patrick Reed's Golf Clubs: A Tale Of The Unexpected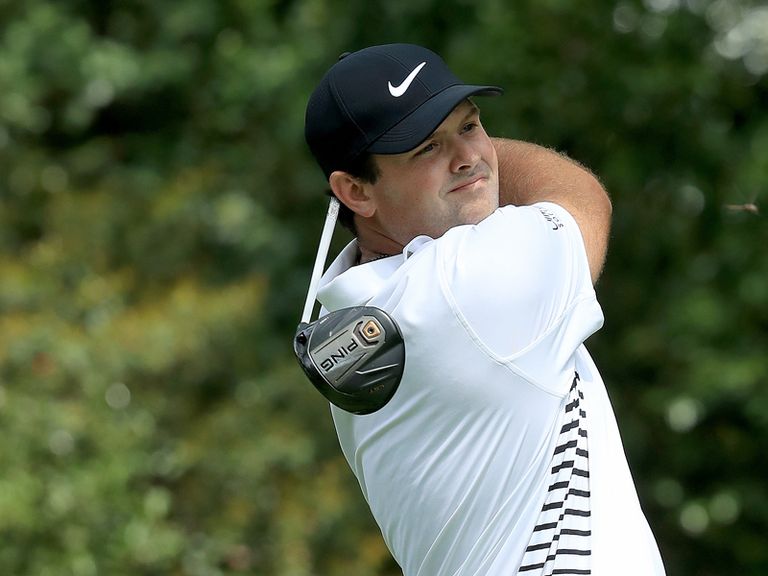 By Neil Tappin
Without a main equipment sponsor, Patrick Reed's golf clubs tell an interesting story about one of golf's most interesting characters
Patrick Reed's Golf Clubs: A Tale Of The Unexpected
When Nike withdrew from the golf equipment market, it left an interesting vacuum on Tour. In its bid to gain a foothold in golf, Nike sponsored a small army of well-known golfers. Of course, it never quite happened for one of sport's most iconic brand's and in the summer of 2016, Nike announced it was pulling out of the golf equipment game. But whilst the brand were getting out of clubs and balls, they were still committed to golf apparel and you will see many players showcasing the swoosh during the US Masters.
Over the last couple of years, Nike has signed an even bigger group of players to wear its clothes and shoes. Alex Noren, Chris Wood, Thomas Pieters and Jason Day joining the likes of Tiger Woods, Rory McIlroy and Paul Casey on the staff. On the PGA Tour, one of the most recognisable figures to start wearing Nike was Patrick Reed. This move, made at the beginning of the 2018 season, gave Reed the opportunity to NOT sign an equipment contract.
Instead of cashing in on the extra potential of an equipment contract, Reed chose to tread his own path and play the exact equipment he wanted to play. The result is that Patrick Reed's golf clubs are one of the most interesting equipment line-ups on Tour.
Patrick Reed What's In The Bag?
As he attempts to win his first major Championship at the US Masters, the following brands will all star in Reed's bag - PING, Nike, Callaway, Titleist and Odyssey as well as some custom Artisan Golf wedges (made by the former Nike club engineers and that you can't buy in the shops…). Patrick Reed's golf clubs are an unusual, eclectic mix and it is clearly working for the 27-year old Texan.
An interesting contrast during the final round of the US Masters will be his playing partner, Rory McIlroy. The Northern Irishman will have the same swoosh on his cap and clothes but will carry 14 TaylorMade clubs as well as the brand's ball. Going with one brand through the bag has obviously been very lucrative for McIlroy but it also allows him to work with just one equipment team who can themselves work together in a bid to set him up perfectly.
Rory McIlroy What's In The Bag?
This makes for a fascinating contrast. On the one hand, there is Patrick Reed who has chosen not to sign an equipment deal and play a huge mix of different brands in his pursuit of glory. On the other, you have Rory McIlroy who is able to rely on the familiarity and consistency of one brand.
Patrick Reed is and has always been his own man (for instance, he is not afraid to wear red on Sundays). He is an interesting character not afraid to buck the trend. One thing is for sure, if he goes on to win, many of golf's manufacturers will want to claim a stake in his success.