Open Championship Weather Forecast 2019
Wind? Rain? Sun? Check out the Open weather forecast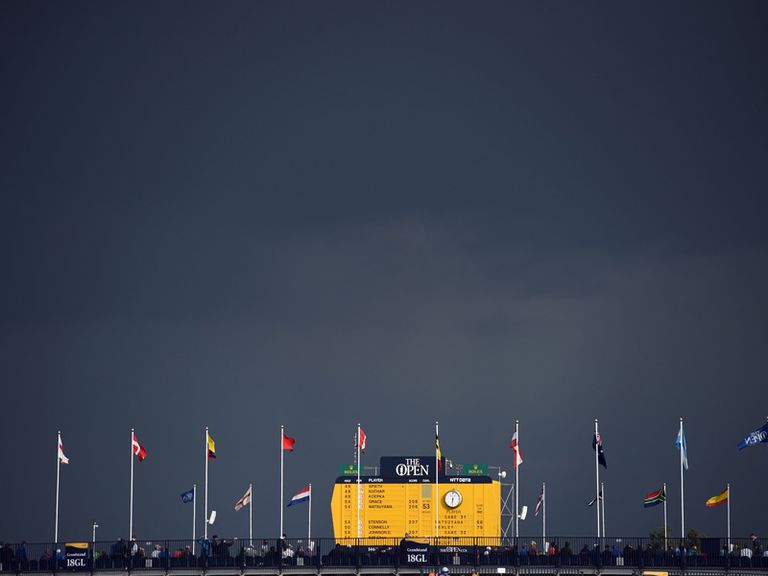 We take a look at the Open Championship weather forecast at Royal Portrush
Open Championship Weather Forecast 2019
The Open takes place at Royal Portrush for the first time since 1951.
Weather is always a huge factor in Open Championships, more so than regular tournaments because of just how quickly the conditions change from early morning to afternoon.
They often say it is luck of the draw with usually one half of the field getting significantly tougher conditions than the other.
Last year we saw brutally difficult conditions in the first round at Carnousite with quick bouncy and very hard conditions - then a storm on Thursday evening meant we were left with a completely different challenge on the Friday.
The weather in Portrush has been very much as you would expect - wet, sunny, windy, calm - a very mixed bag. There is no doubt that the players will need a bit of luck to get the best of the conditions come Open week.
Open Championship Weather Forecast 2018
Open week at Portrush looks like it will serve up very typical Irish weather - cool, showers and wind. Exactly what perhaps we would like to see!
Sunday Morning: Dry with clear spells overnight, then a bright start to Sunday. Clouding over during the morning and becoming increasingly breezy with outbreaks of rain.
Sunday afternoon and evening: Overcast with further spells of heavy rain. Uncertainty continues in detailed timings of bursts of heavy rain but these are expected to persist during the evening (5-10mm most likely) and into the night (a further 2 to 5mm). S'ly winds veering SSW'ly 20mph gusts 30-35mph*.
* Increased risk (but still low - 20%) of wind gusts reaching 40mph from 1600 on Sunday. The risk continues during the evening and overnight. Any gusts to this level likely to be short-lived and associated with bursts of heavy rain. .
Expand Open Championship Golf Betting Tips 2019 – Final Round
Open Championship Golf Betting Tips 2019 – Final Round
Who is going to make you some money…
Expand Open Championship TV Coverage 2021
Open Championship TV Coverage 2021
Here we take a look at the Sky…
Expand Open Championship Tee Times 2019 – Round 4
Open Championship Tee Times 2019 – Round 4
Shane Lowry and JB Holmes are in the…
As ever, the GM Tipster will have you covered if you're unsure on where to place your money - read his Open betting tips here.
Make sure you check the Golf Monthly website and follow our social channels for all the latest Open news