Why Do The American's Keep Winning At Royal Troon?
Why do the American's keep winning at Royal Troon? GM does the research...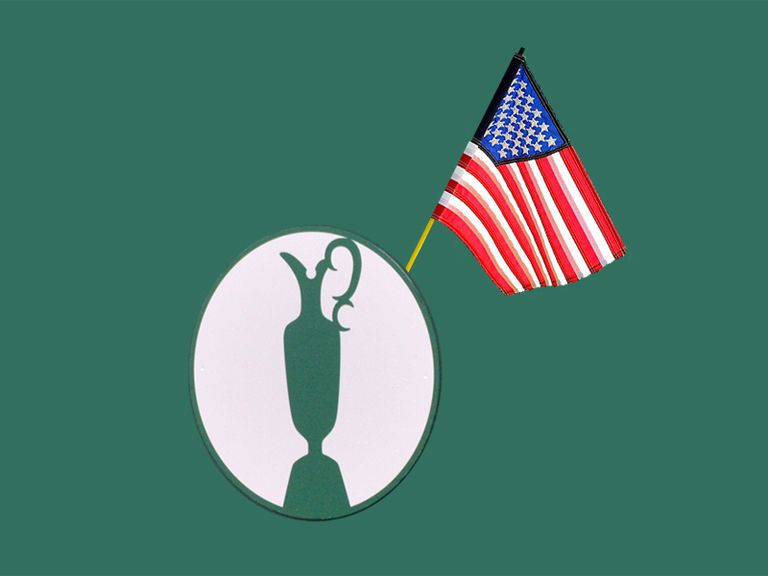 (Image credit: Getty Images)
Every Open staged over the Ayrshire links since 1962 has been won by someone from the United States, but why do the American's keep winning at Royal Troon?
It's a stand-out statistic that just cannot be ignored as The Open returns to Royal Troon.
Every Open staged over the Ayrshire links since 1962 has been won by an American.
That list reads as follows; 1962 Arnold Palmer, 1973 Tom Weiskopf, 1982 Tom Watson, 1989 Mark Calcavecchia, 1997 Justin Leonard and 2004 Todd Hamilton.
If you look through the list of the favourites for 2016, then current form suggests that run could well be extended after this week's 145th edition.
U.S. Open winner Dustin Johnson is primed to ride the momentum of that win and his following WGC Bridgestone win and make it seven consecutive American wins at Royal Troon.
Related: Royal Troon hole-by-hole guide
There will also be many others who fancy short-game wizard Jordan Speith or Phil Mickelson, who not only comes off the back of a final round 66 at the Scottish Open but will also make the most of being a left-hander when tacking Troon's tough prevailing left-to-right wind on the back nine.
But are their chances actually boosted by the American streak of wins? We decided to do some research to to try and find out, why do the American's keep winning At Royal Troon?
Course Set-Up
Could it be something to do with the way Royal Troon plays. Perhaps it is somehow Americanised, even though it was founded 138 years ago?
Well probably not, in short.
The club motto at Royal Troon translates to "as much by skill as by strength," which if anything counters the power games made famous by Arnold Palmer and continued by the likes of Tiger Woods and now Dustin Johnson.
That all said, Royal Troon has received enough rain this spring — with more forecast during The Open — to play substantially softer than usual, meaning more targets and less bounces that define the subtlety of links golf, factors the Americans' are sure to like.
Luck
Could it just be good old lady luck? When Tom Wieskopf won in 1973 there were seven other nationalities in the top 10, while nine years later when Tom Watson claimed the crown there were six, which suggests there was no strong pattern.
In 1989 Mark Calcavecchia squeezed through a playoff with two Aussies in Greg Norman and Wayne Grady, while in 2004 Todd Hamilton had to see off Ernie Els to lift the Claret Jug.
Each scenario was just a shot here or there away from a non-American winner, so you can't deny good fortune played its part.
Being on the right side of the draw will also always help, and this year's players will be hoping they've had a good draw.
Related: 2016 Open round one and round two tee times
Strength in numbers
Why do the American's keep winning at Royal Troon? This is probably the key factor.
In the modern era, America always has a disproportionate number of players in the field to start with, especially golfers inside the top 50 of the world rankings.
This year sees 13 Americans in the top 25 alone, seven of which have yet to win a major, which is relevant at Royal Troon, where four of the last Open champions had never won a major.
Be warned though, each of those four never won another...
Jake O'Reilly specilaises in equipment coverage, and joined the Golf Monthly team in 2013. Before this he graduated from the University of Huddersfield with a Sports Journalism and Media degree, and worked at a number of British golf magazines. Follow Jake on Twitter @jake0reilly