Titleist 716 MB Irons Review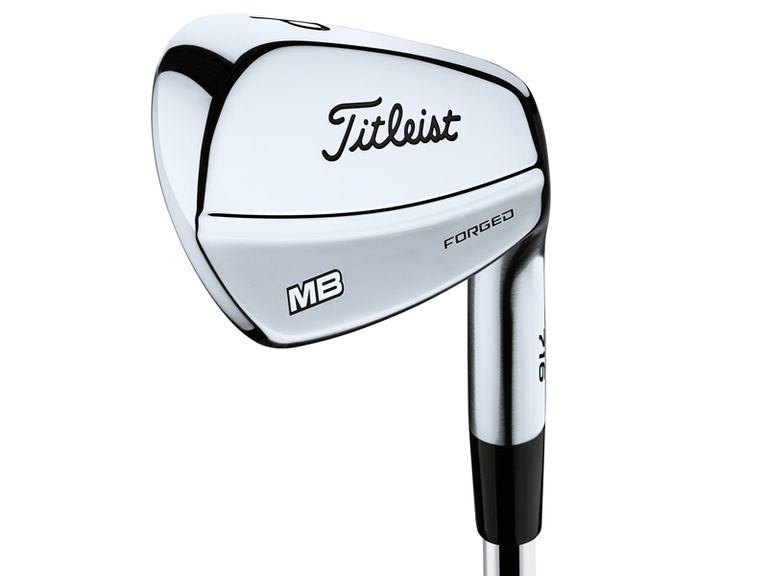 A truly stunning set of irons that offer genuine playability for better players in the mid and short irons, with surprising distance. The long irons are more intimidating and we'd be tempted to switch these out for the CB long irons or the even bigger, and more forgiving, T-MB irons.
Reasons to buy
+

One of the best-looking irons on the market. The feel through impact is sublime and for those consistent ball-strikers, the flight and distance control will help set up plenty of birdie opportunities.
Reasons to avoid
-

The lack of offset and thin toplines look great in the short and mid irons but as you reach the longer irons in the set, they begin to look very hard-to-hit.
By Neil Tappin
The new Titleist 716 MB irons are a pure blade that promise the ultimate in flight and distance control. Read and watch our full Titleist 716 MB irons review to find out if they could help your game
Key technology
Bladed or thin muscleback irons are never packed with huge amounts of technology but there are some new features worth mentioning here. The muscle in the back has been raised for a more solid contact, the leading edge of the sole has been pre-worn and it has been forged from 1025 Carbon Steel. The stock steel shaft offering is also new – the AMT shaft from Dynamic Gold (Ascending Mass Technology) are lighter in the longer irons to help launch the ball a little easier.
Titleist 716 MB Irons Review
Titleist's new 716 MB irons are one of the very few, pure blades left on the market. Certainly, when you set the long irons down behind the ball you can see why. With little offset and wafer thin toplines, these are not for the feint-hearted and only the most confident ball strikers will even consider putting these into the bag. But as you work your way into the mid and short irons, things change. There is actually a fairly generous striking surface from heel to toe and with more loft to look down on, they didn't seem too hard to hit. What's more the work Titleist has done on the sole design mean these get through the turf fantastically well (we noticed a significant distance increase as a result).
NEW TITLEIST 716 IRONS
The feel, as you would expect is superb. By raising the muscle in the back, the strike is very solid and any good player will enjoy the shot-shaping potential here.