Titleist Launch Nationwide Fitting Event Schedule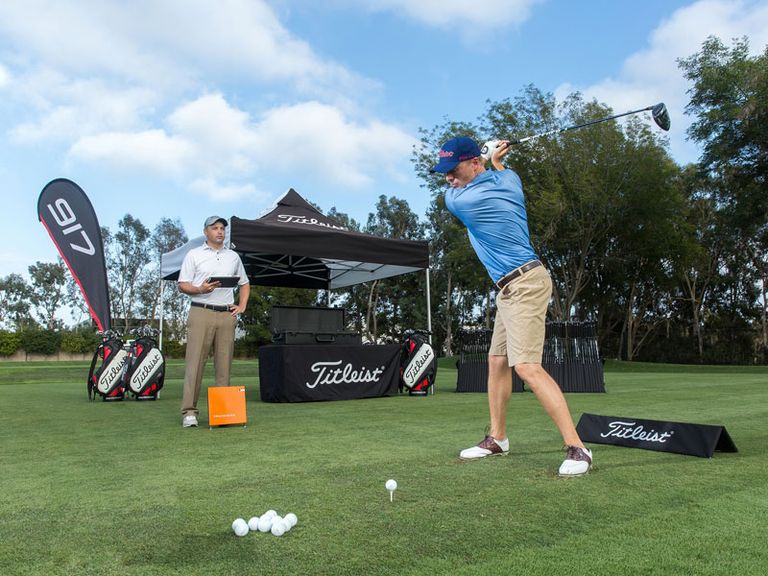 By Joel Tadman
Titleist Launch Nationwide Fitting Event Schedule - Titleist are offering golfers the opportunity to be custom-fit thanks to a series of UK fitting events, including unique Titleist Thursdays
Titleist Launch Nationwide Fitting Event Schedule
Titleist is making it easier than ever before to find the best golf clubs for your game by rolling out an extensive series of custom fitting events in 2017.
Encompassing hundreds of Titleist Fitting Days at partner golf clubs nationwide, Vokey Wedge Experience events and Scotty Cameron Experience days, as well as the chance to find the best set-up for your game at a number of UK golf shows, it has never been easier to get dialled-in with Titleist.
Also, new for 2017, is the addition of 'Titleist Thursdays', a series of advanced fitting experiences to be staged on consecutive Thursdays throughout the peak golfing season, from The Masters Tournament to The Open Championship.
Titleist Thursdays will, for the first time, allow golfers to go online and book 45-minute appointments with one of the brand's highly-trained Product Specialists at participating locations from 6th April to 20th July.
What to expect from a wedge fitting... with Bob Vokey himself
At these events, golfers will be invited to take part in complimentary club fittings - utilising a TrackMan Launch Monitor and their choice of Pro V1 or Pro V1x golf balls - or simply trial Titleist's golf clubs, including the new Titleist 917 Drivers and Fairways, or Titleist's range of irons and SM6 Vokey Design Wedges. Golfers unable to book online due to high demand are still encouraged to attend the Titleist Thursday of their choice, where they can trial Titleist clubs and spend time with a Fitting Partner.
Chris Beaumont, Titleist Golf Club Marketing Manager, said: "At Titleist, we know how important it is for dedicated golfers to find the best-performing golf clubs for their games, and so it is with great excitement we are launching a record number of fitting events for 2017."
"Whether you are looking to be custom-fit through the bag, to find the perfect wedges, putter set-up, or simply to trial our golf club range, there will be no shortage of opportunities regardless of where you are located."
Supporting Titleist's extensive network of highly-skilled Fitting Partners located throughout the UK, all fitting events will see Titleist Product Specialists work with golfers to optimise club performance and fine-tune set composition in order to help them play better golf. Every golfer fitted by Titleist in 2017 will also receive a golf ball recommendation based on their shot characteristics and play preferences.
To find out further information about the many Titleist fitting events coming to the UK this summer, or to book a spot at a Titleist Thursdays event near you, log-on to www.titleist.co.uk/golf-club-fitting.