Ping launches Karsten TR Putters
Ping has complemented its game-improvement Karsten hybrid/iron set with a number of Karsten TR putter models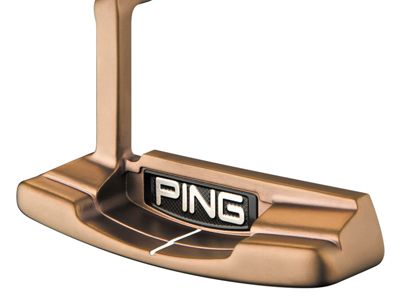 Ping launches Karsten TR Putters
Karsten TR (True Roll) putters offer variable-depth grooves precision-milled into the face of the 17-4 stainless steel head to improve ball-speed consistency which enhances distance control.
An elastometer back-cavity insert vastly improves the feel and sound while increasing the MOI.
The Variable-depth grooves get progressively shallower as you move outwards from the centre. Ping studies show an increase in ball-speed consistency of nearly 50% to a non-grooved face when measured at nine points across the face.
The Karsten TR putters are available with a fixed-length shaft (35" is standard) but you can choose a USGA/R&A-conforming adjustable version, allowing you to modify length from 31" to 38" to fit posture and putting style.
Karsten TR putters fit all three stroke types: straight, slight arc, and strong arc.
Results from hundreds of player and robot tests at Ping show that people putt more consistently when their putter balance matches their stroke type.
Ping's Karsten TR putters are available to pre-order now and come with an RRP of £153 for adjustable models and £129 for non-adjustable models.
Betting experts, writers and video producers. Couple of guys in our early 20's looking to bring the sport that we love into a new era.'