What Are The Degree Loft Of Golf Clubs?
Read our guide to find out the lofts of different golf clubs...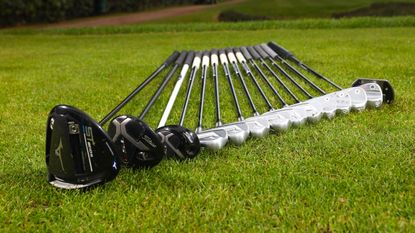 (Image credit: Future)
Get the Golf Monthly Newsletter
Thank you for signing up to Golf Monthly. You will receive a verification email shortly.
There was a problem. Please refresh the page and try again.
What Are The Degree Loft Of Golf Clubs?
The degree of loft on golf clubs helps separate them from each other as the loft influences the flight and distance of shots. A lower loft can potentially hit the ball further whilst a higher loft launches the ball up into the air with more spin. In this video, we explain what degree lofts to expect from a set of golf clubs.
As Neil explains in this video, there really are no set lofts of golf clubs these days, with manufacturers bringing out different ranges with different lofts to deliver different performance benefits.
High launching, forgiving irons tend to come with stronger lofts. This is because, as the set is designed to launch the ball high, they can strengthen the lofts to add more distance whilst still delivering the sort of flight golfers would expect to see.
Better ball-strikers tend to like weaker, more traditional lofts in their irons because this provides better distance control and shot-shaping ability. These golfers are also not necessarily looking for more distance within their iron line-up.
Driver Degree Loft
A driver loft is traditionally somewhere around the 10 degree mark although there are plenty of exceptions.
As our Bryson DeChambeau What's in The Bag? article reveals his driver loft is 7.5 degrees although most better players will have somewhere between 8-10.5 degrees of loft in their driver.
For beginner players or higher handicaps, driver loft could be as high as 12-12.5 degrees to help get the ball up in the air with the right amount of spin. Many drivers on the market also allow you to change the loft in small increments to find the right flight for your game.
Related: Best Golf Drivers
Fairway Wood Loft
Most golfers will carry a 3-wood and the standard 3 wood loft is around 15 degrees.
Many players will carry a strong 3 wood at around 13-13.5 degrees of loft if it is a club that they want to go as far as possible or like using off the tee. Manufacturers also bring out high launch 3 woods up to 16.5 degrees.
Traditionally a 4 wood would be 17 degrees and a 2 wood would be 12 degrees, although these clubs are lesser-seen these days. A 5 wood is usually 18-19 degrees, whilst a 7 wood will be around 21 degrees.
Related: Best Fairway Woods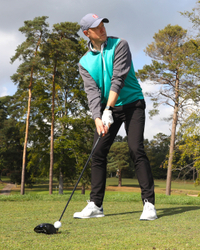 E-Learning Tutorial - Shoot Lower Scores!
Are you interested in making lasting improvements to your golf game? Shoot Lower Scores is an online course from Golf Monthly designed to help you find power in your swing and hole more putts as well as how to avoid falling foul of the more challenging rules of golf. Whether you want to brush up your knowledge or learn something new; this tutorial is perfect.
Hybrid Loft
There really is no set hybrid loft, with hybrids coming in anywhere from 16 degrees all the way through the bag with some beginners and higher handicaps using hybrid irons.
Most tour players with hybrids in the bag will have them between 18-22 degrees to replace their 2, 3 and 4 irons. They're easier to hit and will launch higher and come down softer on the greens.
In our experience a 3 hybrid is usually around 19˚ and a 4 hybrid is around 22˚. Whilst these lofts might seem a bit low, the construction of the heads is designed to get the ball up in the air easily so, again, stronger lofts offer the potential for more distance.
Related: Best Golf Hybrids
Iron Lofts
As we have already mentioned, lofts vary greatly between iron sets. To give you an idea, the 7-iron in the Mizuno MP-20 model (a traditional, blade-like iron) is 34˚. This is relatively weak and as such these irons are designed more with distance control rather than pure distance, in mind. At the other end of the spectrum the Mizuno JPX912 Hot Metal (more of a distance iron) features a 7-iron with just 29˚.
Below, we have listed the lofts featured in the latest PING G set of irons. We've chosen this model as it is a popular iron that suits a wide range of players from low handicappers to game improvers. Here are the lofts of the irons in that set.
4-iron - 20.5 degrees
5-iron - 23.5 degrees
6-iron - 26.5 degrees
7-iron - 30 degrees
8-iron - 34.5 degrees
9-iron - 39.5 degrees
PW-iron - 44.5 degrees
Wedge lofts
A pitching wedge loft is usually between 44-47 degrees, with most golfers using one that comes with their iron set. However, better players often prefer to use a specialist wedge instead of the one that comes with the set to help with control and spin.
This video reveals how different players set up their wedge line-ups. A gap wedge literally fills the gap between pitching and sand wedges and is usually somewhere around 52 degrees. A sand wedge loft tends to be around 56 degrees.
The loft of a lob wedge is traditionally 60 degrees, however some players will carry 58 degree wedges, which can also be classed as a lob wedge. Players like Phil Mickelson have lob wedges up to 64 degrees.
Related: Best Golf Wedges
Putter Loft
The loft of a putter is traditionally between 3.5-4.5 degrees. Some golfers may have less or more loft but that usually comes from a putter fitting where the club is tailored to the stroke. If you have a downward attack angle you may want more loft and if you hit the ball on the up then you may want less loft. Your choice may also be determined by the greens you most regularly play on - slow greens may require a little more loft than faster greens.
Get the Golf Monthly Newsletter
Tips on how to play better, latest equipment reviews, interviews with the biggest names and more.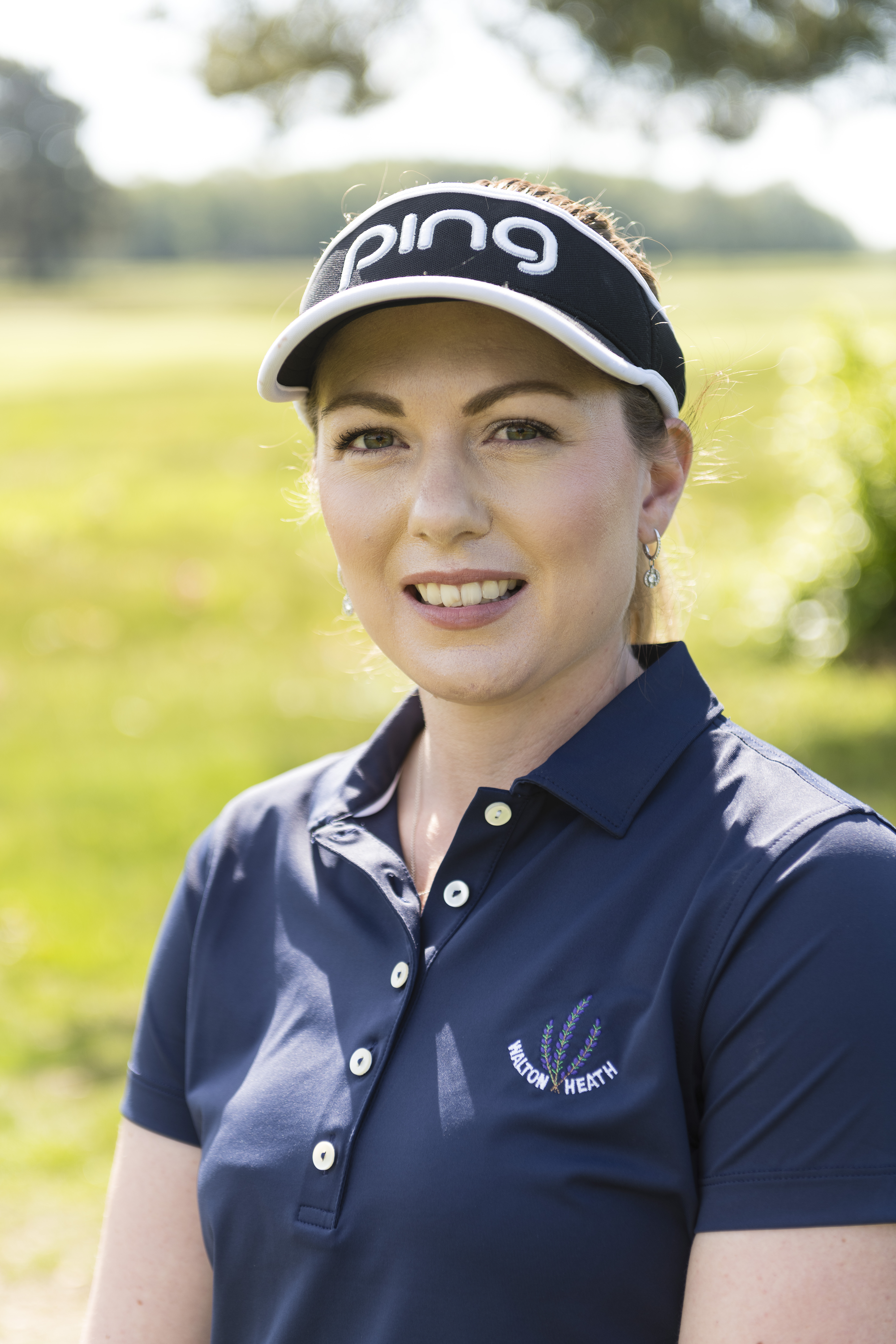 Location: Walton Heath
Jo teaches at Walton Heath and is a PGA Advanced Professional having graduated in 2011. She has helped hundreds of women and girls get into the game and she is a strong believer that, whatever your ability, everyone can get plenty out of the game. Jo is currently working towards a Doctorate in Sport and Exercise Science.
Teaching philosophy:
I like to keep things simple and try to articulate things in a way that is easy for the student to understand. I need to understand the technicalities of what is creating their ball flight, but I need to be able to communicate that to the student in a way that they can utilise.
A typical lesson:
My lessons begin with a lot of questioning, I want to understand what the person wants out of their lesson. I want to understand as much about their game and what they are struggling with. Once I've seen their flight and motion, I will often utilise video and TrackMan data to further understand/reinforce what I'm seeing. I always want my students to understand what we are changing and why. I then take the player through what we want to change, and how best to practise. I close my lessons by checking for understanding and asking the player to tell me what they going to work on.
Most common impact:
Angle of attack is often a common impact fault I see, with players either being too steep or too shallow. Most often this is caused by a lack of rotation or a poor concept where a player is trying to scoop or chop down on the ball. I try to correct the fault by demonstrating the concept before getting the player to make small, controlled swings to get a feel for the new movement. With some players I try to find a visualisation or an external focus of attention which helps them make the desired movement without overthinking.