10 Masters Facts You May Not Know
10 fun, interesting and obscure Masters facts you need to know about the season's first major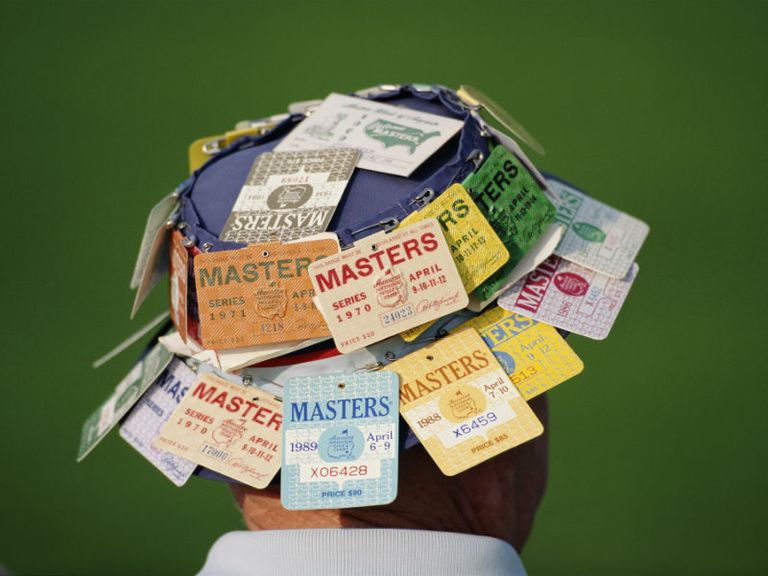 With the 2018 Masters almost upon us, we compile a list of 10 fun, interesting and obscure Masters facts you need to know about the season's first major
10 Masters Facts You May Not Know
1. "Amen Corner"
Sports Illustrated writer, Herbert Warren Wind, named the second half of hole No. 11, hole No. 12 and the first half of hole No. 13 Amen Corner in 1958.
Wind gave "Amen Corner" to holes 11, 12 and 13 because of the brilliant way 1958 Masters champion winner Arnold Palmer played those holes on the final day of the tournament. The inspiration behind the name alluded from an old jazz recording called "Shouting at Amen Corner."
2. Where does the green jacket come from?
Members would first start to sport green jackets in 1937. Master Patrons could easily recognise members and they would go to them for information. Interestingly, the jackets were purchased from New York's Brooks Uniform Co.
However it was not until 1949 that the first Green Jacket was awarded to a Masters champion. Sam Snead was the recipient.
Related: The History Of The Masters Green Jacket
3. How many Masters wire-to-wire winners?
Interestingly, there have only been five players to win the Masters this way. They are: Craig Wood, (1941) Arnold Palmer, (1960) Jack Nicklaus, (1972) Raymond Floyd, (1976) and Jordan Spieth, (2015).
4. Who are the oldest and youngest Masters champions?
In 1986, Jack Nicklaus became the oldest player to win a Masters Tournament, at 46 years old; and in 1997, Tiger Woods was the youngest player to win a Masters Tournament, at 21-years old. Jordan Spieth is the second youngest after his 2015 victory.
5. During the first years of its commencement, what was the name of the Masters?
Between 1934 and 1938, the Masters was actually called the "Augusta National Invitational".
Continues below
Expand US Masters Golf Betting Tips 2019 – Post Cut
US Masters Golf Betting Tips 2019 – Post Cut
Who is going to make a move on…
Expand Masters Weather Forecast 2019
It could be windy this week at Augusta...
Expand US Masters Tee Times 2019 – Sunday Round 4 Groups
US Masters Tee Times 2019 – Sunday Round 4 Groups
Saturday round 3 details and groupings
6. Who founded the Masters tournament?
Bobby Jones and Clifford Roberts organised the first event at Augusta National in 1934.
Related: The 5 2017 US Amateurs In The Field
7. Who was the first Masters winner? Horton Smith.
8. Each of the hole's are named after a plant or shrub, whilst the large oak tree in front of the clubhouse at Augusta National is 150 years old and was planted in the 1850s.
Related: 10 Things You Can't Do At Augusta National Golf Club
9. President Dwight David "Ike" Eisenhower, is the only U.S. President to have been a club member. "Ike's" pond - located on the par 3 course - was named after, at the time, General Eisenhower, when he suggested the idea of building a dam to create a fish pond within the grounds.
10. Ron Townsend was the first African-American member in 1990.
Make sure you follow Golf Monthly on Facebook, Twitter and Instagram for all the latest Masters news
Betting experts, writers and video producers. Couple of guys in our early 20's looking to bring the sport that we love into a new era.'