Under Armour Tempo Hybrid shoe review
Under Armour's spikeless shoe for 2016 tested on the course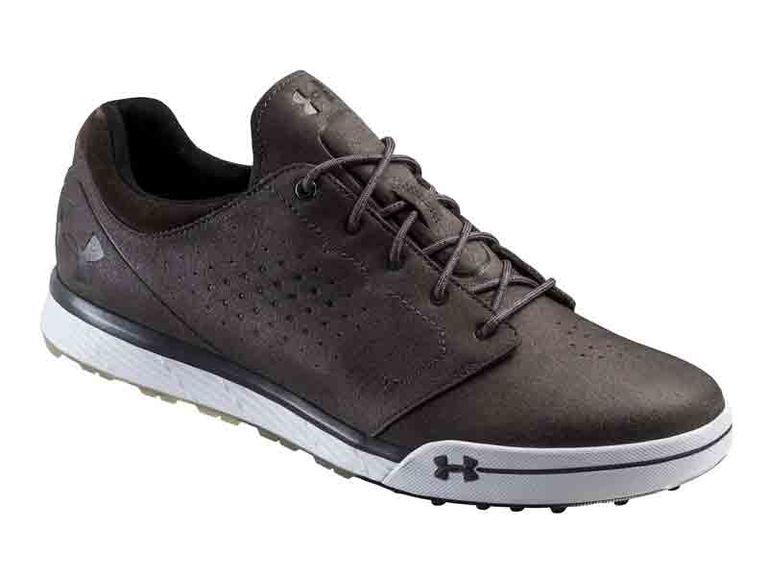 This genuinely could be the only pair of shoes you'll need. They look perfectly at home on the course, in the clubhouse and in jeans down the pub. Plus, they're comfy out of the box, offer excellent grip and decent value for money too. A wise investment for any golfer.
Reasons to buy
+

Comfortable out of the box with lots of padding. The style and look make it suitable for on and off-course wear. Only two colourways are available.
Reasons to avoid
-

No guarantee on the waterproof protection may put off a small number of golfers
By Joel Tadman
Golf Monthly's Under Armour Tempo Hybrid shoe review, a versatile spikeless model designed for comfort to be worn on and off the golf course
The spikeless Tempo Hybrid from Under Armour shares a lot of similar technologies with the Under Armour Tempo Tour.
Working with biomechanics expert JJ Rivet, the Under Armour design team focused their efforts on securing the heel bone in the optimal biomechanical position through the use on an internal heel counter.
To help this feature, the insole has firmer foam on the outside of the heel area to encourage the heel to be cradled and supported when the shoes are worn. Just like the Tempo Tour, a firmer section of the outsole towards the outer rear area assists golfers in using the ground more efficiently during the swing.
Out of the box, the first thing that strikes you is the looks. These shoes wouldn't be out of place on the course, in the clubhouse, or even walking about town in a pair of jeans. It's that versatility, and a very competitive price of £120, that makes them very appealing indeed.
The other stand out feature is comfort. There's bundles of cushioning underfoot and because the leather doesn't have a membrane, it is much softer, meaning there's no need to wear them in – they're ready to go and comfortable out of the box providing you have the correct size.
The strategically placed rubber nubs on the outsole mean that grip wasn't a factor on sloping lies. Admittedly we have only tested them on dry conditions but because there is no waterproof guarantee on these shoes, it might be best to reserve their use to dry days only. The leather is water resistant, which should be sufficient when playing in light showers.
The tongue especially feels very padded, which really contributes to the feeling of a secure fit and comfort and the brushed finish on the leather adds significantly to the shelf appeal. It comes in just the two colourways, the gravel grey shown above and white.