Champions Tour beckons for Jesper Parnevik
Popular Swede Jesper Parnevik will be eligible for Champions Tour action from March 7th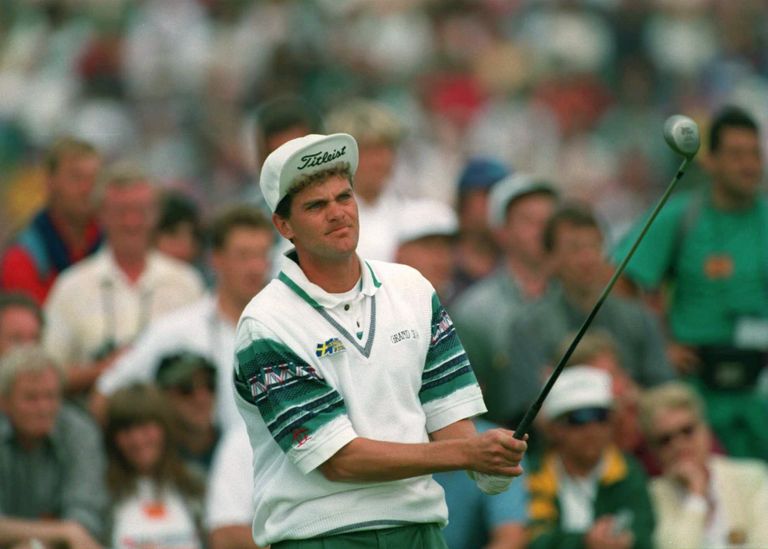 (Image credit: Getty Images)
Can once fresh-faced, slightly eccentric Swede Jesper Parnevik really be eligible for Champions Tour duty soon? He certainly can, as of March 7th…
If the Champions Tour appears unlikely to get a regular injection of European character and eccentricity from Miguel Angel Jimenez (see video below) just yet, as the 51-year-old continues to defy his age among the young guns, then perhaps Swede Jesper Parnevik will step into the breach when he turns 50 on March 7th this year.
Parnevik, who turned pro in 1986, first really came to the full attention of European golf fans when he eventually succumbed to Seve in the 1992 Turespana Open de Baleares Open after an epic six-hole play-off. That was also the first week when Parnevik experimented with turning the peak of his cap up, a look that rapidly became his long-time trademark.
When victory did come, it arrived in style with a five-stroke triumph over Payne Stewart in the following year's Scottish Open. Indeed Parnevik's first three wins in Europe were all by the same impressively convincing margin (the 1995 Scandinavian Masters and the 1996 Lancome Trophy).
In the early to mid-1990s, Parnevik became the first of the Scandinavians to make the PGA Tour his full-time long-term home, and indeed, both the above wins came after he had uprooted for the States, as did his fourth European victory – a repeat success in the 1998 Scandinavian Masters, the same year he recorded the first of his five PGA Tour victories. He also finished runner-up in The Open twice, losing out to Nick Price at Turnberry in 1994 and then Justin Leonard at Royal Troon in 1997, and played in three Ryder Cups forging a strong partnership with Sergio Garcia.
The last of his PGA Tour wins came in the 2001 Honda Classic, since when Parnevik has struggled with injury and, as a result, form, undergoing hip surgery as long ago as 2000, with further back issues and a boating injury to his right hand since then.
In 2014, Parnevik played just three PGA Tour events with a best finish of T65th in the Puerto Rico Open. He also withdrew from two of the three Web.com starts he made.
So in three weeks' time we'll get to find out Parnevik's plans for senior golf. In an interview last year, he admitted that when he was 30, thoughts of one day playing Champions Tour would have been laughed out of court, but as D-Day approached he was excited by the prospect.
We will soon find out if Parnevik is injury-free and raring to go, and if so, how well his game will hold up among the super-competitive over-50s in America. Meanwhile, chefs in the players' lounges will be bracing themselves to add volcanic dust to the menu from the second week in March!