Wilson Staff Unveils Its Softest Balls Ever
Wilson Staff says there's a ball in its DX family for every level of golfer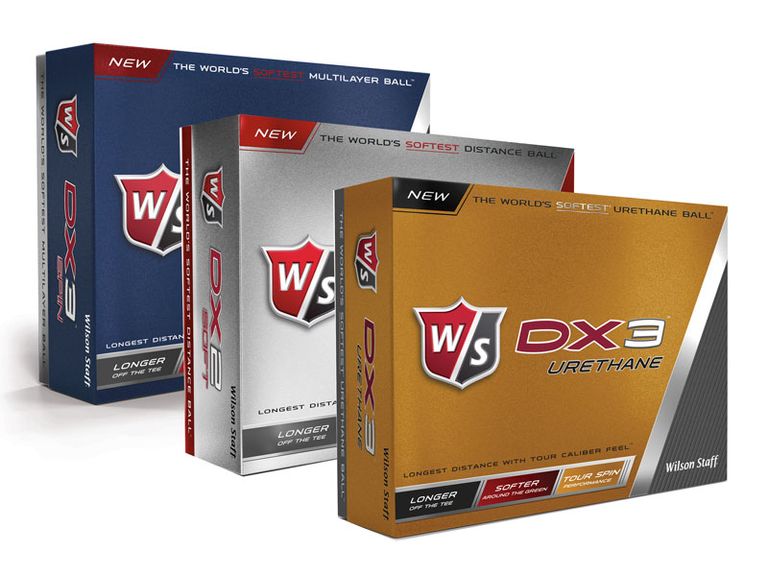 By Joel Tadman
Wilson Staff Unveils Its Softest Balls Ever - Wilson Staff's new DX range of soft-feeling balls each has a type of performance tailored to different types of player
Wilson Staff Unveils Its Softest Balls Ever
Wilson Staff goes into the 2017 season with a ball designed for every category of golfer thanks to the launch of the DX family, which comprises the DX2 Soft, the DX3 Spin and the DX3 Urethane.
Golf Monthly Technical Editor Joel Tadman tests the new Wilson Staff D300 irons
The DX2 Soft golf ball – credited as the world's softest ball with its ground-breaking 29 compression - is designed for the Distance player seeking less spin off the tee and soft feel around the greens.
The 2-piece construction, first delivered in 2008, delivers the lowest driver spin rate on the market to aid accuracy off the tee while the 302 dimple pattern produces a consistent ball flight and its firm cover generates a higher trajectory to benefit long approaches to the green.
"We've been at the forefront of golf ball technology and low compression balls since we started and we'll continue to conduct the research and testing needed to stay there," said Frank Simonutti, Global Director of Innovation for Wilson Staff Golf Balls.
"Every DX ball is the world's softest compression ball in its category and has been developed to match individual playing styles from high-handicappers to the most accomplished player," he added.
The 35 compression DX3 Spin golf ball, regarded as the softest multilayer ball, incorporates similar distance and soft feel characteristics as the DX2 Soft, but with the added benefit of more greenside control and spin.
Designed for the Crossover player who prefers a soft feel and low driver spin, the 3-piece construction adds an inner-cover made from a soft DuPont HPF material that increases spin on mid-to-short irons and offers greater protection on the outside to enhance distance.
Completing the Wilson Staff ball family is the DX3 Urethane. Seen as the softest Urethane ball on the market and created for the Feel player, the 55 compression ball, delivers a softer feel, while still providing exceptional distance, plus Tour performance spin and ultimate feel around the greens.
The 362 seamless dimple pattern works alongside the soft, thin cast Urethane outer cover that offers the highest premium material available on the market.
The new Wilson Staff DX family of balls are available now at the following RRPs:
DX2 Soft (White, Yellow and Women's) - £19.99 DX3 Spin (White) - £24.99 DX3 Urethane (White) - £29.99 per dozen