TaylorMade Spider X Putter Revealed
All the details on Rory McIlroy's new TaylorMade putter, the Spider X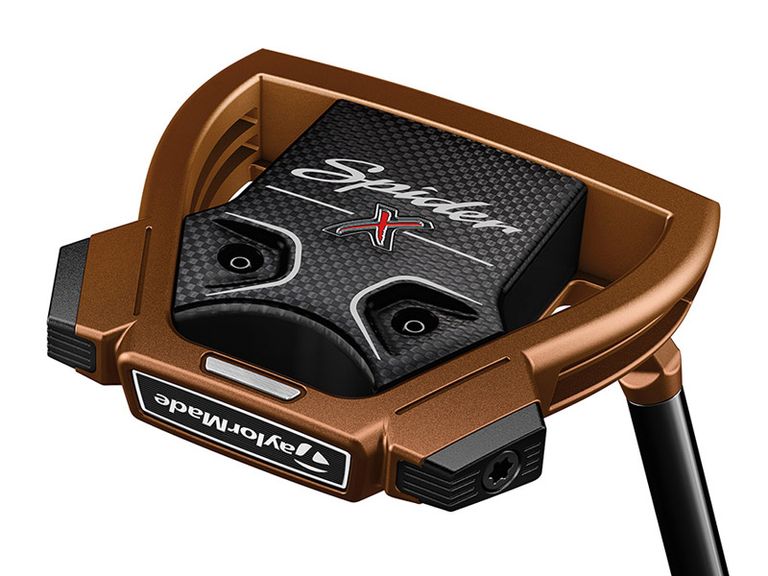 By Joel Tadman
TaylorMade Spider X Putter Revealed - Details on Rory McIlroy's new TaylorMade Spider X putter, including the True Path Alignment system, have now been revealed
TaylorMade Spider X Putter Revealed
Joining the popular Spider Tour putters is the more refined Spider X model, the 10th generation of Spider putters from TaylorMade.
Already put in play on tour by Rory McIlroy, the TaylorMade Spider X putter features a much lighter 15g carbon composite core (down from 70g on the Spider Tour) and a 30 per cent heavier outer frame to provide increased stability.
This aids in preserving ball speed and resistance to twisting on off-centre hits, especially out of the toe which TaylorMade has found to be the most-common mishit.
This is helped by heavier but more compact tungsten weights in the back corners of the head that provide a deeper centre of gravity.
RELATED: TaylorMade Spider Tour Putter Review
A new True Path Alignment system, comprising a white strip that is half the width of a golf ball with a contrasting black sightline, helps amplify where the putter is aiming.
At impact, a thicker Pure Roll insert provides a better sound and feel while the 45 degree angled grooves help get the ball rolling online early.
The composition and construction of the new 12-groove insert is specially engineered to bring the grooves into direct and active contact with the ball during impact, even on short putts.
"When we first introduced the original Spider putter in 2008, we never could have anticipated the global phenomenon it has become," Bill Price, Senior Director, Product Creation, Putters and Wedges, told GM.
"With widespread adoption on tours around the world, not only has it become one of the company's top-selling putters of all time, it has truly shifted the paradigm of putter design toward high-MOI mallets."
It comes in two hosel and sightline choices and two finishes, copper or midnight blue. It goes on sale from February 15th with an RRP of £299 in 33", 34" & 35" lengths and comes with SuperStroke's Pistol GTR 1.0 grip.
Don't forget to follow Golf Monthly on Facebook, Twitter and Instagram for the latest gear news.