See The New Putter Rory McIlroy Used To Win The Arnold Palmer Invitational
Take a look at Rory McIlroy's new TaylorMade TP Copper Soto putter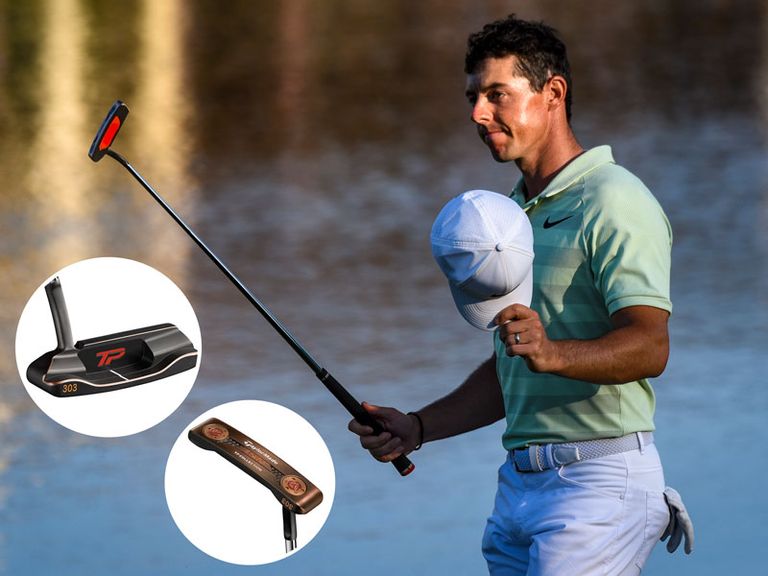 Rory McIlroy used a new TaylorMade TP Collection Black Copper Soto at Bay Hill which comes out next month
See The New Putter Rory McIlroy Used To Win The Arnold Palmer Invitational
Rory McIlroy re-found his putting boots at Bay Hill to win the Arnold Palmer Invitational.
The four-time major winner shot a closing 64 including 8 birdies and 0 bogeys and led the field in Strokes Gained: Putting for the week.
Related: Rory McIlroy finds top gear to win Arnold Palmer Invitational
In his first four events on the PGA Tour in 2018 he ranked 124th in the category but was a whole nine strokes better than the field average to lead at 10.027.
In fact, his total of 100 putts for four rounds was his lowest ever total on the PGA Tour.
The 28-year-old put in a new putter this week - the TaylorMade TP Collection Black Copper Soto Prototype and we have the details of it below.
The putter is part of TaylorMade's new TP Collection Black Copper Range which hits shelves on 20th April.
Related: Rory McIlroy What's in the bag - Arnold Palmer Invitational winning clubs
The putters have gone through a triple-plating process to produce that dark finish.
Each putter has been hand-polished to reveal the copper accents along the edges.
The heads feature adjustable sole weights to help golfers find their optimum setup.
They're fitted with TaylorMade's PureRoll insert - an aluminium insert for a firm feel.
There will be four models - the Juno, the Soto LC, the Ardmore 3L and the Mullen 2 DB.
Rory's specs are: Length: 34.25" Loft: 2.75° Weight: 508g SW: D1
The four new TP Black Copper range putters hit shelves on 20th April and will retail at £219.
Make sure you follow Golf Monthly on Facebook, Twitter and Instagram