Southern Belles – Glorious golf in Bournemouth
Fergus Bisset travelled south to play some of the country's finest inland courses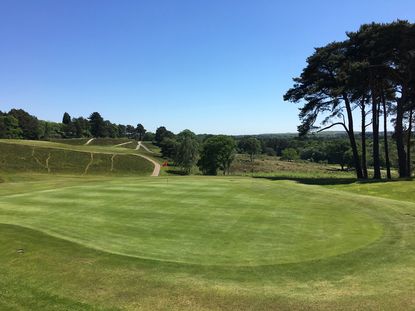 (Image credit: Mike Harris)
Get the Golf Monthly Newsletter
Thank you for signing up to Golf Monthly. You will receive a verification email shortly.
There was a problem. Please refresh the page and try again.
The prestigious "Cornish Masters" was contested in the south of England this year. Fergus Bisset travelled to Dorset and discovered some of the country's finest inland courses.
One of the great things about being a golfer in the UK is that all corners of the country are home to outstanding courses, greatly varying in style and character. From the rugged links to the manicured parkland. Every region has courses that locals are rightly proud of and are just waiting to be discovered. Although I've been a golf journalist for some 12 years now, and have been fortunate to have travelled quite a bit to see new areas around these isles, I'm still discovering…
I'd been to Bournemouth once as a little nipper – something to do with The Milk Race in the mid 1980s. My dad had been involved through his job with the Milk Marketing Board. My memories of it are pretty scant – a big white house somewhere and the briefest glimpse of some colourful jerseys hurtling past with a whoosh and whir of pedals and spokes.
I had, however, heard a great deal about the quality of golf courses in and around Bournemouth and I was delighted when GM editor Mike Harris announced that our annual golf trip "The Cornish Masters" would be visiting the town this May to play at Parkstone, Ferndown, Brokenhurst Manor and Broadstone. For information, the Cornish Masters has only ever once been played in Cornwall (its first instalment) and since then has moved around the country, plus once to Spain. The event features an assortment of golfing miscreants with afflictions ranging from simple putting yips to full game fear and loathing… it's always highly amusing.
Looking at the map, it's a little bit of a trip from Aberdeenshire to Bournemouth, but I actually found it isn't too bad if you fly to Heathrow and then buzz straight down the M3.
I flew at 11am and had met Mike (editor) at his house in Hartley Wintney by 2pm. We shook hands and talked excitedly about the trip. We looked to head off, but then checked ourselves as we realised that if went straight to our lodgings in Bournemouth we would arrive far too early – mid afternoon. We all know what tends to happen on the first day of a golf trip when you're in the vicinity of a number of fine watering holes. It could have been messy so we sensibly decided a delay was required.
Mike put in a quick call to Stoneham Golf Club in Southampton and we were able to secure a time there for a quick warm-up 18 on the way down the road. Ideal.
Designed by Willie Park Junior and opened for play in 1908, Stoneham Golf Club can be found just off the M27 to the north of Southampton. Set in a former deer park landscaped by Lancelot "Capability" Brown in 1775, Stoneham is a beautiful and interesting layout blending heathland and parkland. In 1946, the first Dunlop Masters was held there, Bobby Locke and Jimmy Adams finished in a tie for first. The club has also hosted the Brabazon Trophy, the English Ladies Strokeplay and the English Club Championship.
It's a course that requires a good golfing brain, driving to the right places from the tee is important and driver is not always the best option. If you miss the smallish, well presented greens, on the wrong side you will likely face a very tough up-and-down.
There are some fine holes on course and I very much enjoyed the test, especially on the front nine. The 4th is a challenging par-4 where your drive must carry the heather to a fairway that slopes right to left, the green then slopes left to right. The 8th is a highly attractive par-3 played over a ravine to a raised green. Get above the flag here and you'll face a super quick putt, I should say; the greens were very good indeed.
There's a strong finish to the course, played into the prevailing wind. The 17th is a par-4 demanding a bold approach and the home hole is an uphill par-5 that, although less than 500 yards, requires two significant blows to get home in two.
Back in the well-appointed clubhouse, Mike and I reflected on what had been an excellent opening to our southern golfing odyssey – a highly enjoyable course in great condition with a fine variety of interesting and testing holes.
Onwards then to Bournemouth. We found our accommodation at Yellowstones Beach House, just a few minutes stroll from the main attractions of the town. There were 16 of us staying there, but the property can sleep as many as 25. It was just what we needed for the trip – a central base that was convenient and comfortable.
Most of us arrived the day before proceedings were set to get underway properly so it only seemed right to take a wander out into Bournemouth to discover some of the local hostelries, of which there are many. The amusingly named Goat & Tricycle was our pub of choice to kick things off and, with 11 guest ales and a pool table, our requirements were nicely met.
After a suitable but relatively sensible warm-up, the next morning we made the short journey to Parkstone on the eastern edge of Poole. First thing to say is how struck I was by the beauty of the setting of this course. During a round here you get a fantastically remote feeling, the peace and serenity belies the fact you are actually very close to both Poole and Bournemouth. The properties around the course are incredible; this is some of the most valuable real estate in the country. One gets the sense that James Bond could be looking on from one of the verandas overlooking the course.
Over the years Parkstone has had some notable club professionals. Reg Whitcombe, runner-up in the Open of 1937 held the post between 1926 and 1956 and he was succeeded by Peter Alliss who was professional until 1970.
The original design of the course at Parkstone was by Willie Park Junior in 1909, though the ubiquitous James Braid made substantial extensions and alterations in 1937 when the club acquired some additional land.
Towards the millennium, the course was made a site of special scientific interest and this led to the removal of a huge number of trees, with a view to returning the layout to its heathland heritage. This has proved to be a great success, opening up views, improving playing surfaces and growth in general.
The course was in absolutely superb condition when we played and the presentation from the very top drawer, it's not hard to see why Parkstone has climbed nine places to 82 on GM's most recent top-100 courses list.
The course starts with a relatively straightforward par-4 and then a testing par-3. The par-5 3rd gave one of the memorable moments at Parkstone as we wandered out onto a goose-covered strip of tee with ponds in front and behind. The carry is less than 100 yards but it's a little daunting nonetheless.
This is a course where each hole sticks in the mind. Other key moments I'm recalling most quickly as I write this are: The splendid view from the 8th tee, the strategic par-4 12th where you must place a drive perfectly to attack the raised green, the fine selection of par-3s towards the finish – 14th, 16th and 18th and the strong par-5 17th where you must be bold and play far to the right of where you imagine from the tee and then blast a long-iron or fairway wood up the hill to a raised green with a narrow entrance.
With its heather, trees, humps, hollows and well-placed bunkering, Parkstone is a course where you must use careful judgement and keep thinking on almost every shot. I can confirm I failed to do this on the way round and consistently had to rethink after I'd fired offline into the trouble. But, I got back to the clubhouse feeling I'd truly enjoyed the game, even if the scoring had been poor, that's always the key sign of a good track.
Day two of our trip was going to be something of an epic with 36 holes planned – 18 at Brokenhurst Manor then 18 at Ferndown.
We set off very, very early for Brokenhurst – our mini bus departing at 6.45. There were some distinctly blurry eyes as we stumbled aboard. But, I for one, quickly felt more lively as we drove through the New Forest towards the course. I hadn't realised what the New Forest was like and was amazed by the landscape – vast swathes of heathland, copses of trees, gorse, broom and heather, roamed over and past by wild ponies – it's really beautiful.
When we arrived at Brokenhurst we were received warmly and were given a superb slap-up breakfast to kick start us into action. It makes such a difference when you feel welcome at a club and I couldn't fault Brokenhurst in this department; they were clearly pleased to have us and, as a result, we were all pleased to be there.
This is a Harry Colt course dating from 1919 and although perhaps not one of his most famous, it doesn't disappoint in terms of design and layout. It's a fine woodland track where three six hole loops set out from, and return to, the clubhouse. There's great variety to be found and this is evident from the outset. The 1st is a short par-4 offering a relatively gentle introduction, although the sloping green demands due care and attention; the 2nd hole is a great par-5 where the temptation is to go for the green in two, but a stream short and a large tree on the right make it a dangerous option; the 3rd is a tricky par-3 with a testing green and trouble to the right, missing on that side leaves a devilish up-and-down… Or up-and-up-and-miss-and-down, if you play it as I did.
The back nine delivers some good holes too, I enjoyed the sweeping 13th, demanding an excellent drive and a strong second. The par-5 16th offers the chance to pick up a late shot, although a well-placed stream crossing the fairway gives pause for thought. The final hole is a clever one. Just over 330 yards, it looks straightforward on paper, but the drive must be well placed to the left allowing for a shot to attack a narrow green that's well protected by bunkers.
Overall, I found Brokenhurst to be an extremely fun and welcoming course with a challenging and interesting selection of holes. The setting is gorgeous and the food and drink in the clubhouse of high quality. Like all the courses visited on this trip, I plan to go back.
But we couldn't linger in the friendly clubhouse at Brokenhurst for too long, the mini bus was revving up to take us for our afternoon knock at Ferndown, just to the north of Bournemouth.
The course at Ferndown was originally designed by Golf Monthly's first editor and two-time Open Champion Harold Hilton. The layout is essentially two loops: an inner comprising holes 1-8 and an outer featuring 9-18. This is a heathland course with sandy fairways and heather lurking to either side of the mown surfaces. With pine trees and firs also lining many of the holes, it's an extremely attractive layout. Over the years Ferndown has been the venue for a number of significant competitions and many greats of the game have played here. Percy Alliss was professional at Ferndown and son Peter counts the club as his spiritual home.
Ferndown has long had a reputation as one of the best presented tracks in this country and I can confirm that reputation is justified after our visit. I don't think I've ever seen a UK course looking more pristine or immaculately turned out. It truly was a pleasure to rack up 23 points over the fabulous Ferndown surfaces. And I mean that. Although I couldn't hit my hat, I could only marvel at the quality of the lies I was struggling from and the beautiful way my ball was rolling over the greens as it narrowly missed the edge of every cup.
With pine and heather lining the sandy, firm fairways, Ferndown is a picture perfect inland course and one you must put on your "to play" list. The holes, once again, are highly memorable and individual. That was a theme of this trip. Never did I find myself thinking that things were samey or repetitive, each has a distinct character. To pick out a couple – the uphill 6th that turns to the right, with its cluster of bunkers waiting short to catch a poorly struck second; then the par-3 14th is a cracker where you feel you should take advantage of the receptive green but it's easier said than done and the 15th, another strong par-4 turning to the right and demanding two solid blows.
I can advise that, although in general, the rough is punishing but fair, it's brutal down the left side of the 18th. Don't go there – although the ideal tee shot is a draw so you must be brave but not overly bold… That's probably a good strategy overall for this course.
After 36-holes of excellent, challenging golf and a very nice meal in the Ferndown clubhouse, it was back to Bournemouth for some "down time." We visited a few places where we were able to sit down and chill out with a revitalising sports drink and I can recommend The Libertine, The Westbourne and The Porterhouse, I'm not too sure thereafter…
The final day and our final round was at Broadstone. Just to the north of Poole, Broadstone Golf Club was founded in 1898. Set on beautiful rolling countryside there are more views of Poole Harbour and the Purbeck Hills. Bernard Darwin in his 1910 book The Golf Courses of the British Isles commented of Broadstone, "It is, I think, rather an easy course to remember." It's a feeling most share after a round here, the holes are extremely distinctive and stick in the mind long after you've left the club. It's another heathland layout protected by heather and gorse and I would say it provided the most demanding test of golf of all the tracks we visited.
Broadstone requires strong course management throughout. There are tempting shots, like the drive at the short par-4 5th. The green is on for longer hitters here, but anything sent awry will find trouble. Luckily for me, I employed blissful ignorance, belted one straight at the pin and left it four feet under the hole for eagle – it was a very easy tap-in birdie.
The 7th is the signature hole and quite frankly, despite being told by both secretary and professional how to play it, I've still no idea. Many members play it as a three shot hole and I can see why. Play it too long from the tee and you run out of fairway, but too short and you're left with a very long second over a valley and a gaping bunker. Needless to say, I walked off with no points and I think our fourball managed just one between us. Thank goodness for the excellent halfway hut behind the green which sold me a strong continental lager!
There are many more fine holes on the run for home and, with a strong wind whipping across the heath, they proved to be rather challenging. It's key to drive the ball well at Broadstone, to avoid the clinging heather and to find the right spots from which to approach the sloping greens. It's a proper test of golf and it was a fitting one on which to decide our tournament. The winner (Roger) played some very good golf to negotiate these four delightfully tricky courses better than the rest of us, but even those outside of the prizes were left with only words of praise for the four tracks as we completed the debrief on the balcony at Broadstone.
For me Bournemouth was a brilliant discovery. It's a beautiful town with great pubs and restaurants and some fabulous houses to gawp at. The golf courses offer excellent quality and variety. All have their merits but special awards go to Parkstone for variety of holes, Brokenhurst for ambience and welcome, Ferndown for immaculate presentation and Broadstone for quality of test. Overall, I cannot recommend Bournemouth highly enough for a golfing trip. If you haven't considered it before, you really should.
Course Info
Stoneham W: stonehamgolfclub.org.uk T: 023 8076 9272 Stats:par 72, 6,392 yards GF: £60-£70 for 18 holes May-Oct
Parkstone W: parkstonegolfclub.com T: 01202 707138 Stats: par 72, 6,282 yards GF: £95-£100 for 18 holes May-Sep
Brokenhurst Manor W: brokenhurst-manor.org.uk T: 01590 623332 Stats: par 70, 6,222 yards GF: £65-£75 for 18 holes or day Apr-Oct
Ferndown W: ferndowngolfclub.co.uk T: 01202 653950 Stats: par 71, 6,453 yards GF: £95 for 18 holes May-Sep
Broadstone W: broadstonegolfclub.com T: 01202 692595 Stats: par 70, 6,419 yards GF: £85 for 18 holes Apr-Oct
Note: par and yardages from white tees
Get the Golf Monthly Newsletter
Tips on how to play better, latest equipment reviews, interviews with the biggest names and more.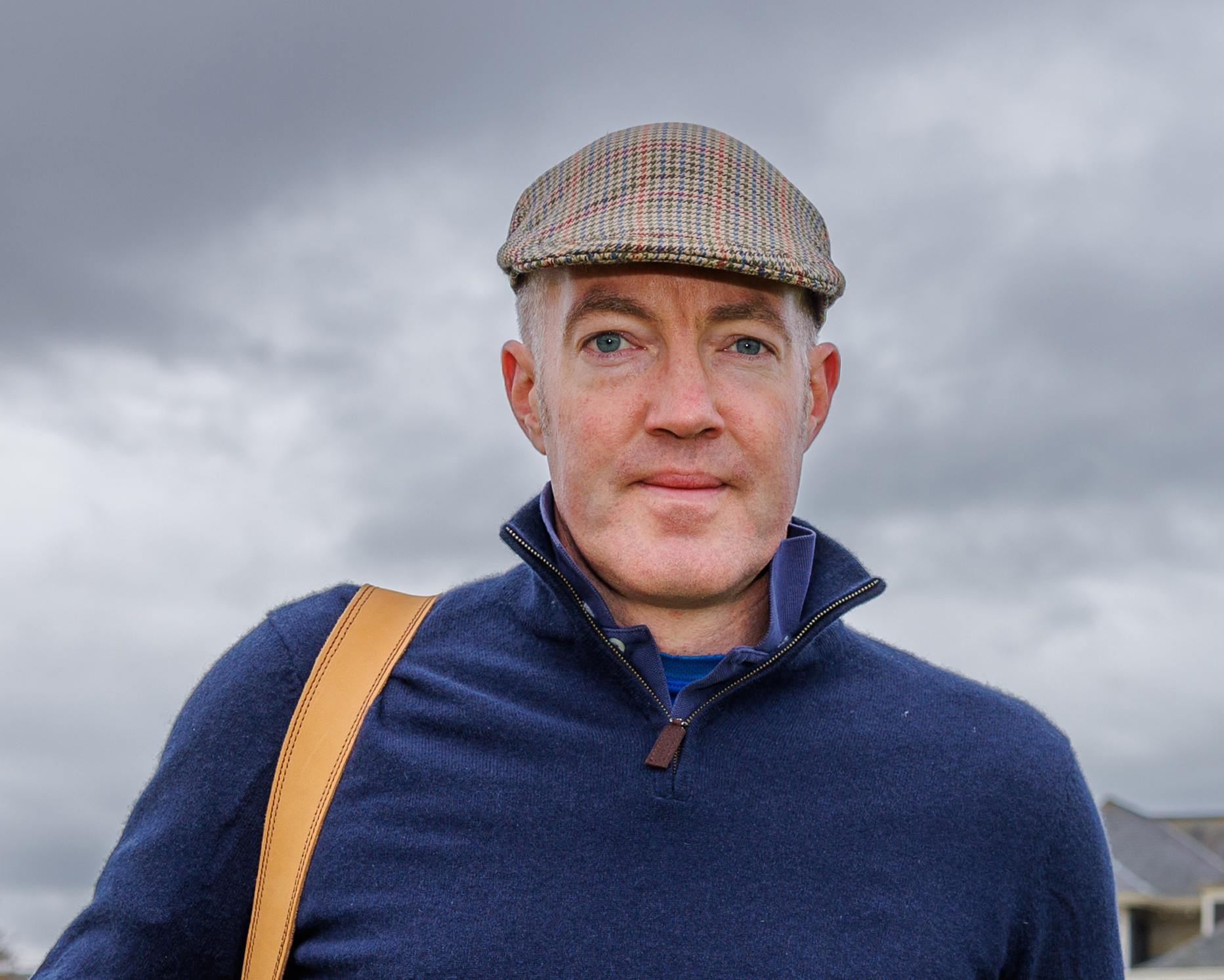 Fergus is Golf Monthly's resident expert on the history of the game and has written extensively on that subject. He is a golf obsessive and 1-handicapper. Growing up in the North East of Scotland, golf runs through his veins and his passion for the sport was bolstered during his time at St Andrews university studying history. He went on to earn a post graduate diploma from the London School of Journalism. Fergus has worked for Golf Monthly since 2004 and has written two books on the game; "Great Golf Debates" together with Jezz Ellwood of Golf Monthly and the history section of "The Ultimate Golf Book" together with Neil Tappin , also of Golf Monthly.
Fergus once shanked a ball from just over Granny Clark's Wynd on the 18th of the Old Course that struck the St Andrews Golf Club and rebounded into the Valley of Sin, from where he saved par. Who says there's no golfing god?