Best Golf Shag Bags 2023
Take a look at the best golf shag bags currently available on the market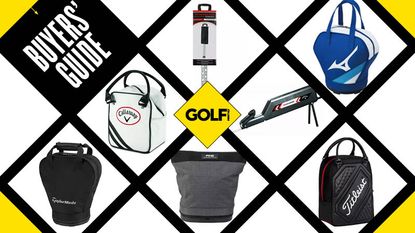 (Image credit: Golf Monthly)
Best Golf Shag Bags
Golf shag bags are an absolute must-have if you're planning on practicing your pitching or putting. They are one of the lesser well known pieces of golf equipment on the market but are, by far, one of the handiest if you find yourself practicing with a lot of golf balls or equipment. Shag bags are different from perhaps the best stand bags or some of the best cart bags the market as they are a lot smaller and are not designed to house your clubs. Instead, they are built to help you carry and pick up a large amount of golf balls when practicing on the green. That makes them a savior for any golfer who wants to improve their game but suffers from a bad back, preventing you from having to bend down to pick up all your golf balls.
It's not known precisely where the term shag bag originated from. Some have argued its an Americanism, some say its refers to 'shag' caddies on Tour, who used to stand at the other end of the range and collect their employer's golf balls, while some have argued the bag named after the sea bird the Shag. Either way, if you go to your local pro shop or golf retailer and ask for a shag bag, you might initially receive a funny look, but eventually they'll lead you to the practice accessory area of their shop.
In this piece, we take a look at some of the best shag bags on the market, with our list containing a variety of different bags that boast different functionality and styles. What's more, if you're in the market for more accessories to help with your practice, check out our guide on the best golf training aids and our guide on the best golf accessories too.
Best Golf Shag Bags
Why you can trust Golf Monthly Our expert reviewers spend hours testing and comparing products and services so you can choose the best for you. Find out more about how we test.
The Golfers Club Metal Shag Bag
+ Lightweight
+ Durable
+ Easy to use
- Not the most eye-catching
This lightweight and sturdy golf ball collector is the perfect practice companion when you are out working hard on your game. It is perfect for senior golfers who may struggle when it comes to picking up golf balls from the floor. Bending down to pick up golf balls can be bad for your back, so using a shag bag like this can be a fantastic way to easily and efficiently collect all your balls after a long practice on the range.
The bag holds a whopping 70 balls at once, making it one of the largest hoppers on this list. And while it is a big and durable bag, it is also very lightweight and easy to use- meaning you can pick up all your balls on the green very quickly. The aluminium tube used to collect your golf balls is sturdy and lightweight, and won't scratch up your balls either, if you're training with some of the best golf balls on the market.
+ Excellent colors
+ Comes with a plastic base
+ Long handle makes it easy to carry
- Zips can be a bit fiddly
Marking Mizuno's return to the iconic two-tone blue colorway, the brand have released this excellent looking shag bag to accompany their excellent range of golf bags, featured on our guide to the best golf bags. If you own a Mizuno bag or a pair of Mizuno golf shoes, you should definitely think about picking up this fantastic looking shag bag to accompany it. It is certainly one of the more stylish shag bags on the market and is very practical too.
Constructed from a durable fabric, that is hard wearing in the toughest of elements, this bag is both durable and can store a large amount of golf balls and equipment. It's structured bas also allows it to stand upright, which is a bonus that many other shag bags on this list cannot offer. That means it's great for playing on uneven or slippery surfaces, but will also sit up nicely and not roll around in the boot of your car.
Callaway Pro Caddie Ball Shagger
+ Holds 35 balls
+ Easy to use with a tap of your club
+ Very convenient for players with sore backs
- Can become heavy when full
This golf training tool is perhaps one of the best shag tools on this list, feeding you one ball at a time, with its simplicity and ease-of-use being its defining features. Fill the hopper up and set it down on the practice green or wherever you're chipping from. A simple tap of your club against the casing of the shag tool will release a ball onto the floor wherever you're playing from.
That alone makes it great for any player suffering from a bad back, as it means you won't have to continuously keep bending over to collect a new ball from your bag each time you play. Another great feature on this dispenser is that you can set it up on the green or practice area next to you thanks to its stand. That means you don't have to keep picking it up and dispensing golf balls yourself or propping it up against your golf bag.
TaylorMade Performance Practice Ball Bag
+ Plastic base
+ Comfortable grab handle
+ Easy to use zip
- Not the most durable material
Very similar to the Titleist shag bag above, this TaylorMade performance practice bag is a functional way to carry practice balls. The highlight of this bag is the padded double handle that does not place any undue wear on your hands. That makes it easy to carry and comfortable to store large quantities of golfballs in. The reinforced plastic bottom stops the rest of the bag from getting dirty or wet. It also means the bag can be placed on uneven or saturated ground and will not fall when full of golf balls.
While it does not look to boast the most durable material, it does boast a very cool TaylorMade logo on the side of the bag, which looks great when sat on the practice area or partnered in tandem with one of the best TaylorMade Golf Bags. Unfortunately, the bag is made mostly of polyester, so despite it's cool styling it won't do so well in wet weather conditions, but as a summer shag bag, it does the job perfectly!
+ Sturdy Ping Hoofer bottom
+ Easy to use handle
+ Secure zipper
- Not the best design for carrying a lot of golf balls
The Ping Range Bag is designed slightly differently to the other manufacturer's shag bags as it comes with one large handle running down the back of the bag. This is a bit of a marmite design for many golfers, as some we've spoken too think it's a cool addition - while others aren't too fussed on it. Whatever your preference of handle, this is a great option if you're looking for a shag bag that will hold a lot of golf balls.
It is made form the same premium materials that you find in some of the best Ping golf bags and that means it offers the same durability. It boasts a rugged 900D polyester and high-quality YKK tips, making this feel like a very premium shag bag, that won't leak golf balls as you walk to or from your practice session. It does deliver a classy design and the Ping Hoofer bottom on it's base means this bag is very sturdy on slick or wet conditions - again making it great if you want to carry a lot of golf balls to the practice range.
Titleist Golf Shag Practice Bag
+ Durable
+ Excellent plastic feet
+ Tour-quality design
- Handle may not be the most comfortable
While this doesn't have the same sort of functionality as other shag bags on this list, it certainly looks a lot sharper and delivers a Tour-quality aesthetic.
Plus if you already own one of the best Titleist golf bags then you should definitely consider picking up this excellent option as an accompaniment. Titleist are known for producing some of the best golf clubs and best golf bags on the market, with this Tour-inspired design weighing just 1lb - before golf balls are added of course.
Featuring a premium polyurethane accents and two sturdy grab handles made from the same polyurethane material, this is a durable bag that will not buckle or break when filled to the brim.
It also comes with hard-wearing plastic feet that will stop the bag from getting dirty or wet when practicing on soggy ground. It is a premium shag bag that'll help you look the part when you're working on your game on the practice greens.
Callaway Practice Caddy Golf Bag
+ Easy to wipe clean
+ Durable and hardwearing
- Not the most comfortable handle
This Callaway Practice Caddy Golf Bag is made from a durable synthetic leather material and comes with traditional Callaway styling that will appeal to most players. The synthetic leather material is great for those golfers who want to practice in all conditions, rain or shine, and can be cleaned very easily, despite its mostly white colorway.
It also comes with a neoprene storage pocket that keeps rain away from your golf balls and any valuables inside your golf bag. Like many of the best Callaway golf bags, it comes with reinforced handles and a large zipper opening, which again makes this sturdy bag very easy to use on most practice facilities. While it may not be the most comfortable grip on this list, the grip is sturdy and for short distances, does a great job of holding a bag full to the brim with golf balls.
Masters Practice Ball Clikka Bag
+ Can hold 55 golf balls
+ Easy to use and carry
- Not as flexible as a standard shag bag
This shag bag is made entirely from plastic and is another lightweight and fuss-free option for golfers who don't want to have to keep bending down to collect their golf balls. To start, it uses a one-way catch system to easily capture balls and can hold up to 55, one of the most on this list. It also allows players to limit the number of balls on the green at any one time - which can help to ensure players don't strike too many golf balls at once.
This is also one of the largest devices in our list, so bear that in mind if you're looking for something a bit more compact that can fold away when it's not packed with balls. The benefit of it being large though is that it makes picking up balls so easy and reducing the chance of strain or possible injury. For more accessories that can help you improve the efficiency of your golf, check out our guide to the best golf accessories.

Srixon Den Caddy Shag Bag
+ Very cool design
+ Can be used to hold other things not including golf balls
+ Three accessory pockets
- Not the most ergonomic bag
One of the coolest accessories to have, this miniature Tour bag boasts a very cool aesthetic that can be used at home or on the practice green. While it doesn't boast a zip to keep all your golf balls secured in the shag bag, it can host a fair few balls, and be used as a decorative piece around your home, holding all items from umbrellas to perhaps a walking stick. It is made from a sturdy PU material that makes it very hard wearing and durable and comes with three accessory pockets which could be used to house a set of the best golf tees or one of the best golf gloves. There is something unusually cool about having a den caddy in your house. Whether it be in your home office, bedroom or games room they make for a wonderful piece of furniture and hold essential items in the house or down at the driving range very well!
How we test golf shag bags
Our golf bag testing methodology revolves around putting models to the test over a number of practice sessions and in different conditions. This is so we can gain a better idea of overall performance in terms of factors like grip comfort, durability, and storage benefits.
We think this gives us information on the little details as well like which bags are easier to carry than others and which models hold the most golf balls. We are very comprehensive in our tests to the point where we will regularly attend product launches and meet with the manufacturer's R&D experts to understand what new technology is going into each product. That isn't to say manufacturers can buy a good review though, as all our reviews are made by golfers, for golfers.
What to consider when buying a golf shag bag
Golf shag bags come in all shapes and sizes, so when buying a new practice bag, there is plenty to think about. That can make chosing the right bag for you a very difficult decision, but that's where we come in. Below, we've set out several key considerations you should keep in mind when purchasing your next golf shag bag.
1. Size
Depending on how much you want to practice, what you want to practice, and the equipment you like using when you practice, the size of your golf shag bag is a very important factor to consider. Most players will use their shag bag on and around the practice greens for chipping and putting, which means you may want to have a big bag to store lots of golf balls in. Remember though, the larger the bag, the harder it will be to carry so keep in mind the shape of the bag and how easy it is to carry.
2. Handles
When a shag bag is full to the brim with golf balls it can be heavy to carry and that means you're going to want to ensure you have the most ergonomic carrying system on your bag possible. As with any of the best golf cart bags, which can often be very heavy to carry, having a good strap or handle can be invaluable to help save your hands and back from injury. The same principle goes for your shag bag, so look out for a product that has a comfortable and padded handle that won't harm or mark your hands.
3. Functionality
This is a very important point to consider if you don't want to be bending over picking golf balls up on the practice green for half of your training session. Some shag bags allow you to pick up golf balls without bending over, which can prevent you from putting additional strain on your back. If that's you, then you may want to consider an option like the Master's Golf Clikka Tube above. But if you're looking for style over functionality, then the TaylorMade or Titleist bags above may be more for you!
4. Durability
Shag bags will go through a lot of wear and tear in their life, carrying large quantities of dirty golf balls around. They need to be strong, resistant to the elements and able to withstand the weight of the golf balls they will carry. So, when purchasing your next stand bag, it is wise to think about getting one that is made of a high performance and sturdy material that is not likely to break or wear down easily. A shag bag that breaks easily can leak a ton of golf balls very quickly, which can be a disaster if you're transporting the bag back through the club car park or around the course.
5. Budget
As with most of the equipment we test at Golf Monthly, we aim to help golfers get the best value for money and ensure they don't spend above the odds for their golf gear. For that reason, we advise you to think carefully about your budget before buying a new golf shag bag.
Speaking of golf bags, we have plenty more advice on our website on a wide variety of unique and high-quality offerings. Why not check out our guides to the best Sunday bags, best golf bags for seniors or the best golf bags under $100.
FAQs
Why would I need a golf shag bag?
When practicing they are a great way to collect your golf balls as quickly and efficiently as possible. Along with the quick system, they lower the risk of injury as you don't need to consistently bend down to use it.
Can I store other things than golf balls in my shag bag?
Yes, you can technically store whatever you want in your golf shag bag, from balls to shoes. While they are designed mostly to carry golf balls to practice sessions, you could, in theory, store your golf shoes in a shag bag or any other piece of equipment that is small enough to fit inside the bag. Do remember though that some shag bags won't be ventilated well enough to carry your shoes after a round, and that could generate some sweaty odours inside the bag.
How many golf balls fit in a golf shag bag?
Like any model it varies. Most shag bags will store 30-50 golf balls with no problem, whilst some will store much less or much more. At the end of the day it depends what you are looking for from a golf shag bag. If you are looking for one that stores the most golf balls then you will need a bigger model. However, if you purchase a more compact model then expect less storage space.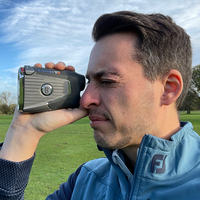 From clubs, balls and tees, to essential sportswear and fitness products, keep it affordable with a little help from our promo and coupon codes.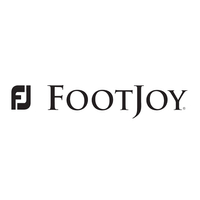 These FootJoy coupon codes will help you save on golf shoes, gloves and apparel.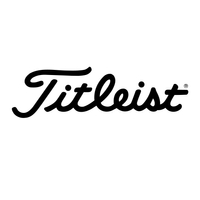 Use these Titleist coupon codes to lower the cost of golf balls, clubs and equipment.
Get the Golf Monthly Newsletter
Tips on how to play better, latest equipment reviews, interviews with the biggest names and more.