Marc Leishman On Masters Quest
Marc Leishman On Masters Quest in Augusta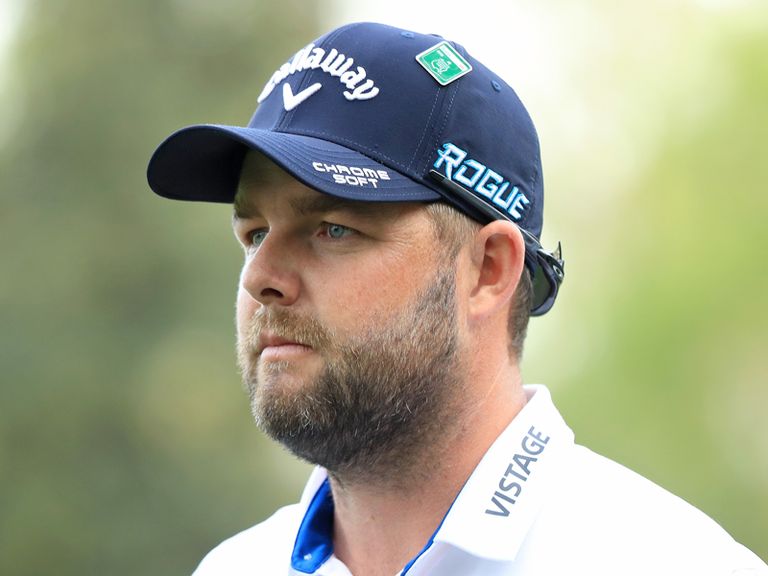 Marc Leishman heads into the third round of the Masters just two shots off the lead, but whatever happens this week, the Australian won't be losing any sleep about the result
Marc Leishman On Masters Quest
Three years ago, Marc Leishman was in Augusta preparing for the Masters when his world was turned upside down. He endured the kind of nightmare you read about and pray you never experience yourself, when his wife, Audrey, fell dangerously ill and was given just a five percent chance of surviving.
Related: US Masters Leaderboard
Leishman rushed to hospital from Augusta National and spent virtually every minute of the next 96 hours by his wife's bedside. The diagnosis took some time but the rare disease, toxic-shock syndrome, would not defeat the Leishmans, even if Audrey spent the next 18 months locked in a battle with the sickness.
It's why the 34-year-old from Victoria had reason to be overcome with emotion when he won the 2017 Arnold Palmer Invitational, those feelings coming to the surface as his two young children ran onto the green, with his wife nearby.
Expand US Masters Leaderboard 2019
Who is leading at Augusta?
Expand Marc Leishman wins Arnold Palmer Invitational
Marc Leishman wins Arnold Palmer Invitational
The Australian finished one clear of Kevin Kisner…
Expand US Masters TV Coverage 2019 – Times Moved Forward On Sunday
US Masters TV Coverage 2019 – Times Moved Forward On Sunday
Sky have the full rights, but you can…
He goes into the third round on Saturday just two shots adrift of Patrick Reed after carding a superb 67 on Friday. He came out of the gates with three straight birdies and by the time he'd eagled the par-5 15th with arguably the shot of the day, he'd long since outshined playing partner Tiger Woods.
All of this is a bonus of course, because he'd been forced to consider 'what if' when he wife was ill, and that meant saying goodbye to his profession.
"If Audrey had passed away, I was going to be a dad at that was it," he said, following his win at the Arnold Palmer last March. "It didn't cross my mind to keep playing golf."
Late in 2016, doctors gave Audrey a clean bill of health and not long after she fell pregnant. Cast your mind back to the Open Championship last July and you may remember Leishman contending for the Claret Jug; he would eventually finish in a tie for sixth, just two weeks after the birth of his daughter, Eva, who the couple call their "miracle baby".
Now he's back at Augusta, a place where he can draw on some good memories, not just the awful ones from three years ago when learned of his wife's condition.
In 2013, he contended in the final group alongside Adam Scott, although it was his fellow countryman who triumphed to become the first Australian to pull on the Green Jacket. If Leishman were to overhaul Reed and hold off what is shaping up to be a very strong leaderboard, it would be some story.
Marc Leishman Masters record
2017 (T43) 2016 (T58) 2014 (T52) 2013 (T4) 2010 (T69)
You can follow our live updates from Augusta on the Golf Monthly website.