Jordan Spieth Just Misses Augusta National Masters Course Record
Jordan Spieth had a chance to break the Augusta National Masters Course Record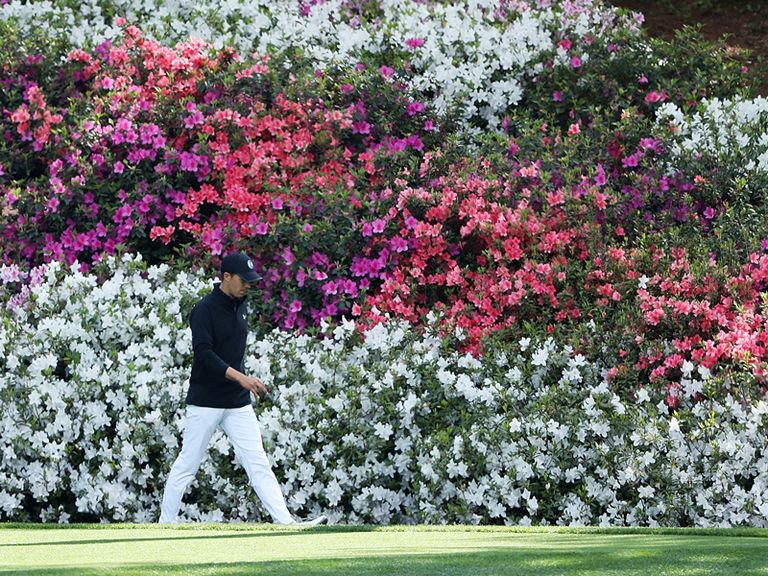 (Image credit: Getty Images)
By Tom Clarke
Jordan Spieth just missed out on the Augusta National US Masters course record during round 4 of the US Masters
Jordan Spieth Equals Augusta National Masters Course Record
Jordan Spieth dazzled in the final round of the 2018 US Masters at Augusta National.
Starting nine shots back, he was level with the leaders after 16 holes with nine birdies and no dropped shots.
It was quite an awe-inspiring round of golf and one that deserved to take home the Green Jacket.
This situation meant that if he had parred in he would have equalled the Augusta National Course record, and a birdie on the way home would have meant he would have broken the course record.
He just missed his birdie opportunity on 17, but then a poor tee shot on 18 led to him just missing with his final putt and carding a 64.
The Augusta National Course Record at the US Masters was set back in 1986 two players both shot the wonderful 63 number.
The first man to do so was Greg Norman who shot the score in the first round, and then Nick Price did the same in the third round. Of course neither men won the tournament that year, with Jack Nicklaus charging through the field on the final day.
On both of those occasions in 1986 the players shot 33 over the front nine and 30 on the back nine.
Earlier in the day Paul Casey birdied the 15th hole at Augusta National at the 2018 US Masters and he was nine-under-par for his round and with a chance to break the record as well.
Casey had two birdies and an eagle on the way to shooting 32 on the front nine, then a birdie, birdie, eagle, birdie, birdie run from 11 to 15.
He got up and down wonderfully after finding the bunker on 16. However a bogey on 17 and then 18 meant that Casey slipped to a five under par and a final round of 65.
Casey had been well fancied to do well this week, but when he woke up on Thursday morning with a bad back he struggled badly, and he only just made the cut on the mark on Friday evening.
The only man to shoot a 62 in a Major is Branden Grace, who managed to complete the feat at Royal Birkdale in 2017.
Keep up to date with everything at the US Masters with Golf Monthly and our website and social media channels.