Why Does The Masters Live Coverage Start So Late?
Every year TV viewers ask the same question: Why can't I watch the start of The Masters?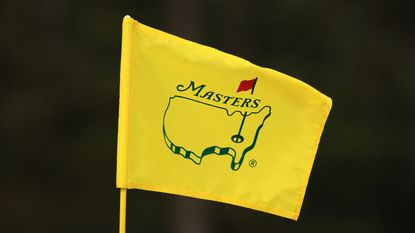 (Image credit: Getty Images)
As the early starters get under way at The Masters each year, viewers across the globe share in the same frustration as they remember the limited TV coverage on offer. On Sky Sports, the first full live coverage of day one doesn't begin until 7.30pm.
As sports fans we've become increasingly used to around-the-clock coverage of every major event in the calendar. Whether it be cameras in changing rooms or mic'd up referees, there seems to be no part of the match-day experience that's off limits these days.
So why does the most keenly anticipated golf tournament of the year buck this trend? The answer lies in the mysterious and secretive corridors of Augusta National.
The club is well known for its strict control of everything surrounding the tournament – whether it be not allowing fans (or should I say patrons) to wear baseball caps backwards or the use of mobile phones – and TV coverage is no different.
These rules have helped to foster an air of exclusivity around the event which only adds to the excitement and anticipation The Masters always generates.
In taking this stance, the club is forgoing tens of millions of dollars being offered by TV companies keen to squeeze every minute out of the viewing public.
You just have to look at Sky's coverage of The Open since it was awarded the contract to see how far TV execs are prepared to go to give the public the ultimate day's viewing.
However, the money and extra exposure have not persuaded the club to change its policy. These days, there is slightly more chance of seeing some action with featured groups and selected holes available on the red button, but for the full Thursday and Friday experience you'll have to wait until 7.30pm.
As strange as it is for those of us who want to watch every ball hit, it almost feels like a refreshing return to the good old days when everything wasn't available at the touch of a button.
Having said that, it never fails to frustrate the avid golf fan who has braved the harsh winter months and just wants to immerse themselves in four days of Augusta magic.
David joined Golf Monthly in 2015 as a content editor for the magazine and regularly contributes to the website. He has worked in magazine publishing and editing since 2003. He is a keen golfer and up until recently was a member of Blackmoor Golf Club in Hampshire. He has covered various big events and tournaments for GM, the highlight of which was witnessing Tiger Woods win his 15th Major at Augusta in 2019. Email: david.taylor@futurenet.com