Past Open Championship Winners At Carnoustie
Take a look at the past winners of the Open Championship when it was held at Carnoustie.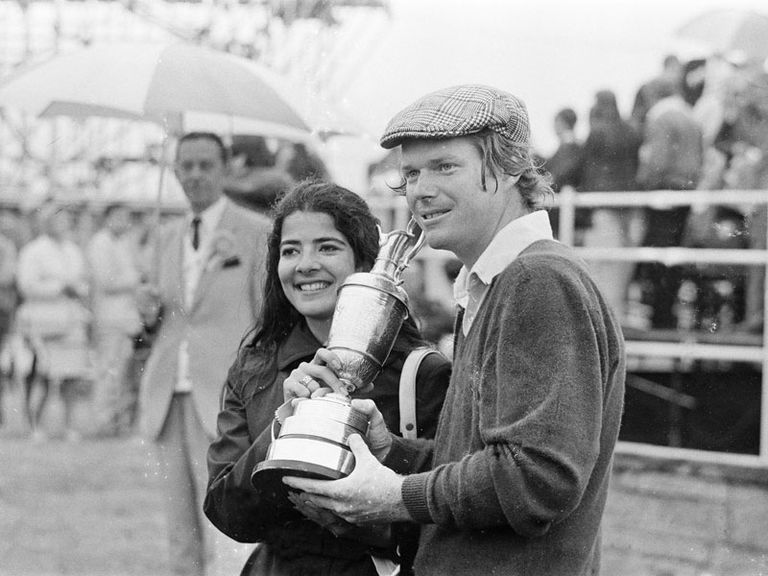 By Sam Tremlett
Take a look at the past winners of the Open Championship when it was held at Carnoustie.
Past Open Championship Winners At Carnoustie
Carnoustie has hosted The Open Championship on seven previous occasions with some fine golfers taking home the Claret Jug at the end of the week. In this piece we take a look at each of those seven winners.
2007 - Padraig Harrington
It was an action packed final day way back in 2007, the last time Carnoustie held the Open Championship. Sergio Garcia went into the final round with a three shot lead over Steve Stricker, who was three shots clear of anyone else, so it appeared to be a two-horse race. However by the 10th hole, the top of the leaderboard had become congested with Garcia, Padraig Harrington, Andres Romero, Ernie Els and Steve Stricker all in with a chance.
As the back nine unfolded, the first three of those names swapped the lead between themselves. Eventually, Harrington came to the 18th hole with a one stroke lead but found the Barry Burn twice and double bogeyed. Garcia needed a par to win but his putt lipped out agonisingly, meaning a playoff ensued. (Also spare a thought for Romero who finished double bogey, bogey to miss the playoff by one).
In the playoff, Harrington birdied the first extra hole whilst Garcia bogeyed, and even though the Irishman bogeyed the last, he would win by one.
1999- Paul Lawrie
The 1999 Open championship produced one of the most incredible moments in the history of the tournament. Jean Van De Velde, had a three-shot lead going up the last hole. He proceeded to hit his driver but hit it way right and was very lucky to find dry land. He then decided to go for the green with his next shot which also went right, ricocheted off the grand stands and into thick rough. His club got tangled up in that rough on his next shot and he found the Barry Burn.
In perhaps what should be described as a head-off moment, Van De Velde took off his shoes and socks as if to play the ball from the Burn, but sanity prevailed and he took a drop. With his next, he found the green side bunker, and pulled off a miraculous up and down from there to triple bogey. This put him into a playoff with Paul Lawrie and Justin Leonard.
Lawrie had shot a sublime 67 to get into the playoff and he continued his imperious form for the day as he birdied the last two holes of the playoff to win by three.
1975 - Tom Watson
Tom Watson secured his very first of 5 Open Championship victories at the 1975 tournament. Going into the day three behind Bobby Cole and two behind Jack Newton, Watson shot a level par 72 whilst others around him dropped back down the leaderboard. Cole would shoot 76, and Newton would shoot 74, with the latter just doing well enough to get himself into a playoff with Watson.
Played the next day over 18 holes, it remained close all day and Watson's eagle at the par-5 14th proved to be crucial as it gave him a one shot lead he would not relinquish.
1968 - Gary Player
Gary Player secured his second win at the Open Championship in 1968 at Carnoustie, nine years after his first at Muirfield. Battling with Bob Charles and Jack Nicklaus, Player shot 73 to win by two.
Article Continues Below
Expand Your Ultimate Carnoustie Golf Guide
Your Ultimate Carnoustie Golf Guide
We take you through all 18 holes at…
Expand Open Championship TV Coverage 2021
Open Championship TV Coverage 2021
Here we take a look at the Sky…
1953 - Ben Hogan
Hogan would only play in one Open Championship and that was in 1953 at Carnoustie, a tournament he just so happened to win by four strokes. Tied for the lead with Roberto Di Vicenzo, Hogan shot a sublime 68 to collect his third Major title of the year. What made this even more incredible was that Hogan was battling the flu all day.
1937 - Henry Cotton
Henry Cotton secured his second Open Championship three years after his first at Royal St Georges. Three behind Reg Whitcombe at the start of the final round, he shot 71 to win by two.
1931 - Tommy Armour
Carnoustie held the Open Championship for the first time in 1931 and it proved to be a tough test considering the winning score was +8. The man who produced that score was Scottish-American Tommy Armour who shot a final round 71 to win by one over Jose Jurado. Jurado started the day with a three shot lead and was five ahead of Armour, but no lead is safe at Carnoustie.
Don't forget to follow Golf monthly on Facebook, Twitter and Instagram.