Open Stats Skewed By Baked Carnoustie
Open Stats Skewed By Baked Carnoustie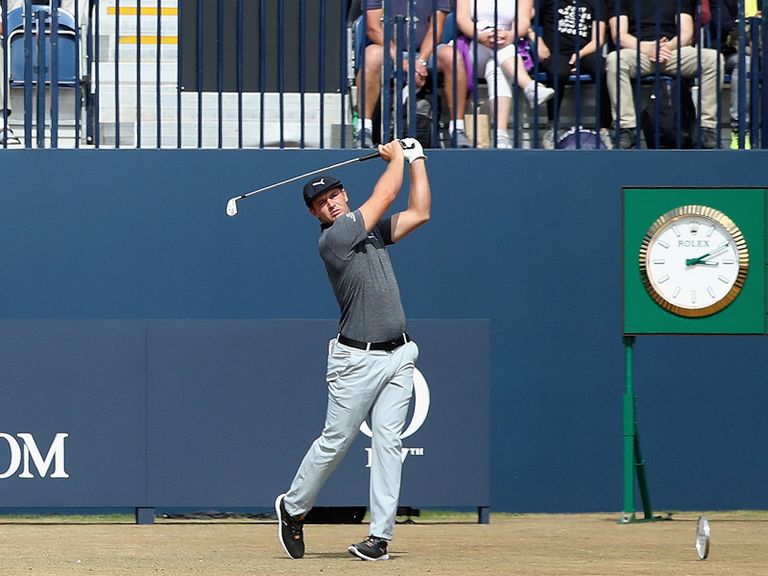 Key statistics from round one of The Open - and Carnoustie throws out some remarkable numbers
Open Stats Skewed By Baked Carnoustie
The opening day of the 147th Open Championship was no ordinary Thursday of a Major Championship, as the numbers after round one, on a hard, bouncy Carnoustie, reveal.
One of the major talking points over the course of the opening day was 'strategy' with players split on whether to use the driver or a long iron.
Even then, an 'iron for safety' did not always work out, with the notorious bunkers coming into play on fairways running like concrete.
Best of round one stats
A staggering 83 players averaged longer off the tee than the leading average of 319.7 yards on the PGA Tour, currently led by Trey Mullinax.
A number of players threw caution to the wind, scrapping the idea of playing safe, instead choosing to get the ball as far down the fairway as possible and go from there, even if it meant playing from the rough.
Bryson DeChambeau topped the driving distance average at 379 yards, eclipsing his season average by some 74 yards.
Expand The Open Championship Leaderboard 2021
The Open Championship Leaderboard 2021
Check out the latest scores from Royal St…
Expand Open Championship Weather Forecast 2019
Open Championship Weather Forecast 2019
Wind? Rain? Sun? Check out the Open weather…
Expand Open Championship Prize Money 2019
Open Championship Prize Money 2019
The purse has increased $250,000 on last year
Proof of how fast the fairways were running, if it were needed, came on the par-4 10th when Sergio Garcia's ball drive ran out to 410 yards and into the burn.
And, on the par-5 6th, Tiger Woods' drive found the fairway and ran 91 yards.
However, added length did not always lead to low numbers. Justin Thomas had just 128 yards left to flag after his drive on the 513-yard par-5 14th, but ended up making par.
Dustin Johnson nudged his drive down the 6th 405 yards, but his attacking game did not yield much reward on a tough day for the world number one as he slumped to a five-over 76.
The best stats of all belonged to first round leader, Kevin Kisner, however. The American ranked as low as 100th for driving distance and only hit seven fairways (47%). However, he led the way in putting with just 22 strokes.
How does the saying go? 'Driving for show, putting for Claret Jugs.' Something like that...