Game Golf review
Track your every shot with this exciting new piece of equipment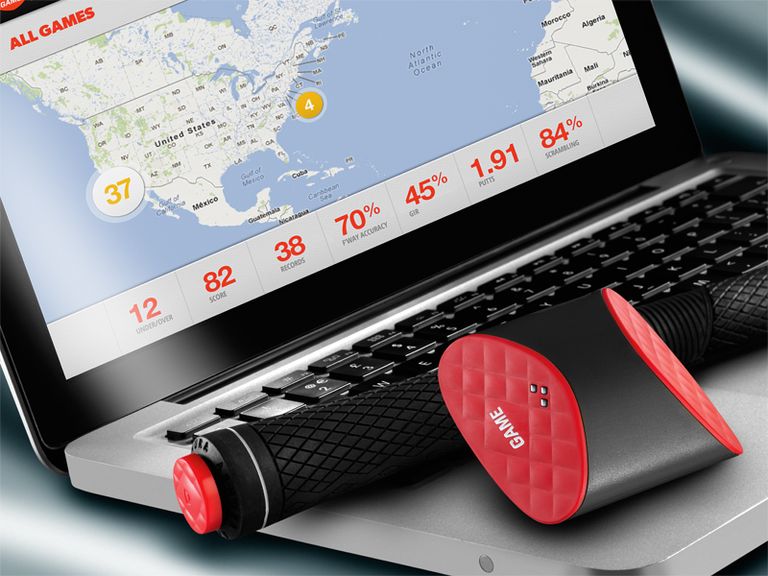 Golf Monthly Editor Michael Harris and Technical Editor Paul O'Hagan take to the course to sample an exciting new product and give their Game Golf review
Above, Golf Monthly Editor Michael Harris and Technical Editor Paul O'Hagan take to the course to sample an exciting new product and give their Game Golf review.
In order to be successful, golf technology needs to improve your golfing experience without being intrusive. This is a difficult balance that few manage to achieve but which Game Golf (£199) seems to have done beautifully.
With a simple touch with the butt of the club onto a lightweight device on the belt before each shot, Game golf is able to do brilliant things.
Throughout the course of the round it collects your score, how far you hit each shot, the average yardages you hit each club along with a whole host of other stats.
You can then compare all of this information with anyone else in the world using Game Golf on one of the best looking and user friendly interfaces we have seen.
The possibilities that this system offers both golfers and coaches are enormous. The fact that Game Golf is legal for use in tournament play, allows you to see exactly how you perform when the pressure is on.
Accurate on course feedback with very little effort means that this could be a piece of golf technology that has a huge impact for golfers of all levels.
Game Golf website description:
"Golf is no longer just a memory and a scorecard. Now it's a living, breathing chronicle of your game.
Everything you do on the course is recorded and presented in an all-in-one online system to help you better see, understand and show off your skills.
With Game Golf, you don't just leave everything you've got on the course—it comes with you afterwards so you can see in detail how you did and where you can do better."