Variety Club Golf Society Annual Dinner Raises £250,000 For Charity
The annual dinner held in London raised £250,000 for Sunshine Coaches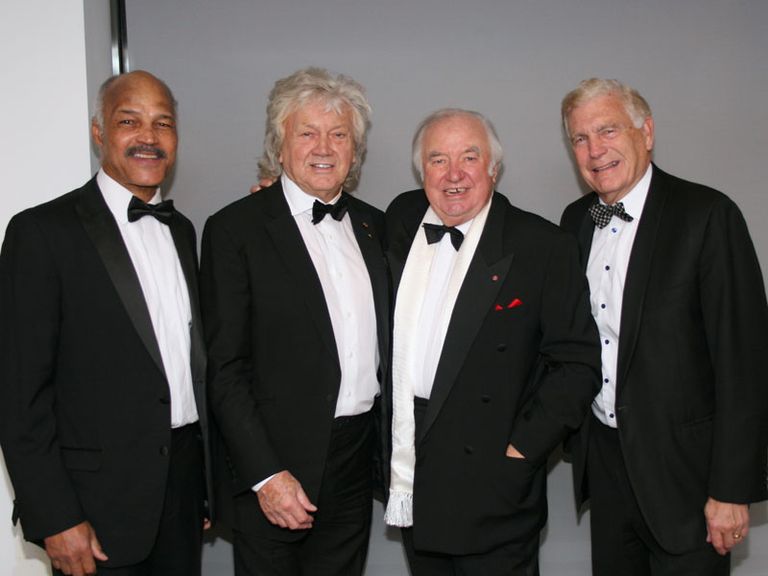 The annual dinner held in London raised £250,000 for Sunshine Coaches
Variety Club Golf Society Annual Dinner Raises £250,000 For Charity
The celebrities were out en masse for the Variety Club Golf Society's 53rd Annual Charity Dinner held at London's Royal Lancaster Hotel on 2nd December, raising money for Sunshine Coaches.
More than 500 members, friends and colleagues crammed into the hotel's Westbourne Suite to enjoy a hilarious evening featuring the UK's top comics, ably led from the front by Golf Society President, Jimmy Tarbuck, OBE.
Getting the evening off to a great start, Jimmy referred to the Society's 53-year history and the fact that he was a founder member.
Since then it had raised more than £10m for disadvantaged and disabled children.
Although much had changed in the intervening years, the Society had gone from strength to strength, presenting a record 22 Sunshine Coaches in 2018.
On a more sobering note he proposed a toast to 'absent friends', reminding guests of the huge contributions of Sir Bruce Forsyth and Ronnie Corbett over many years - both now sadly missed.
Others on the bill included TV stars Bobby Davro and Lee Nelson - who famously presented a P45 to Mrs May at the Conservative party conference - together with other comedians Ian Richards, Keith O'Keefe, Gary Marshall, Clinton Baptiste, Roger de Courcey and Ian Irving.
Representing sport and the corporate world were Sir Trevor Brooking, who won the Society's 2018 Celebrity Player of the Year Trophy, Strictly Come Dancing Judge Len Goodman, World champion boxer John Conteh, MBE, England goalkeeper Pat Jennings, OBE, Olympic Gold winner, Alan Wells, Moody Blues singer John Lodge and Addison Lee founder, John Griffin.
The ever-popular Adger Brown follows in the steps of cricketer Mark Ramprakash, MBE as Captain for 2019.
An entertaining auction was conducted by ITV sports presenter Jonny Gould, raising over £200,000 on the night - with three individual guests donating £25,000 each towards Sunshine Coaches.
The Variety Club Golf Society provides Sunshine Coaches for disadvantaged and disabled children as well as teaching them to play golf.
Contact Jamie Little on 07801 098101 or e-mail: info@varietygolf.org.uk.
Website: www.varietygolf.org.uk