How Social Media Reacted To Tiger Woods' DUI Arrest
Check out what people said following Tiger's arrest on Monday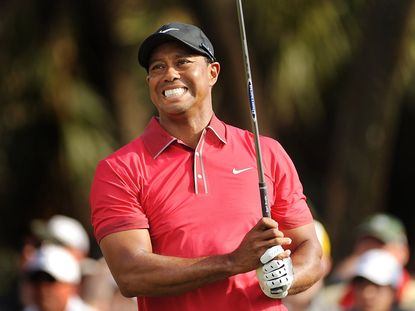 Early on Monday morning, Tiger Woods was arrested for driving under the influence in Jupiter, Florida. Here's how social media reacted:
How Social Media Reacted To Tiger Woods' DUI Arrest.
The golf world was overcome by Tiger's drink-driving arrest yesterday on social media. From witty wordplay to heartfelt messages of support, people had plenty to say.
Related: Tiger Woods Says He "Hasn't Felt This Good In Years"
Some saw the funny side:
And then some were less amused:
Expand Best Golf Drivers
Your ultimate guide to the best drivers you…
Expand Best Game Improvement Irons
Check out the best irons to help move…
Expand Best Golf Shoes
Need to upgrade your golf footwear? Make sure…
Others were supportive:
But, then the rest just couldn't believe what the world was coming to:
What are your reactions to Tiger Woods' charge of driving under the influence. Let us know your thoughts and feelings in the comments below.
Harry did work experience at Golf Monthly in 2017.