EA SPORTS Rory McIlroy PGA Tour
EA Sports Rory McIlroy PGA Tour will see Tiger Woods replaced as the cover star by his Nike rival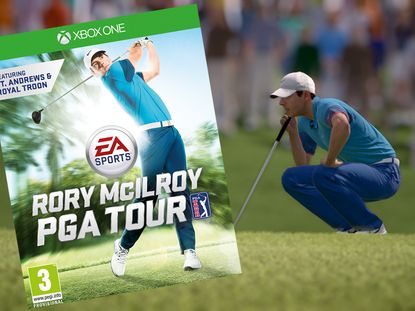 EA Sports Rory McIlroy PGA TOUR will see the current world number one replace the long time face of the video game, Tiger Woods
EA SPORTS has announced that world number one Rory McIlroy will be the headline star of its new golf game, EA SPORTS Rory McIlroy PGA TOUR, replacing long time cover star Tiger Woods.
"I'm very proud and humbled to see my face and name on EA SPORTS Rory McIlroy PGA TOUR," the four-time Major winner told Golf Monthly.
"This is a great honour, and something I couldn't even dream of growing up playing the sport. I really hope people enjoy the game and I'm very glad I can be a part of it."
EA SPORTS Rory McIlroy PGA TOUR, which comes out in June, is the first time since the game was created that someone other than Woods has been the featured golfer for the game.
In October 2013 EA Sports (opens in new tab) and Tiger Woods had announced a parting (opens in new tab) of the ways.
EA SPORTS Rory McIlroy PGA TOUR will also mark the first EA SPORTS title to be built using the Frostbite engine.
This new toolset allowed the development team to create the most detailed courses in the game's history. Frostbite also renders the entire course at once, eliminating load times between holes and allowing users to play their shot from almost any location.
"Frostbite has allowed us to take this franchise to a whole new level," explains Brent Nielsen, Executive Producer of EA SPORTS Rory McIlroy PGA TOUR.
"The new engine drastically improves all facets of the game, from core gameplay to opportunities for brand-new modes and features. We're looking forward to sharing a lot of great news with our fans throughout the rest of the spring."
EA SPORTS Rory McIlroy PGA TOUR will be available for Xbox One and PlayStation 4.
Contributing Writer Golf courses and travel are Roderick's particular interests and he was contributing editor for the first few years of the Golf Monthly Travel Supplement. He writes travel articles and general features for the magazine, travel supplement and website. He also compiles the magazine's crossword. He is a member of Trevose Golf & Country Club and has played golf in around two dozen countries. Cricket is his other main sporting love. He is the author of five books, four of which are still in print: The Novel Life of PG Wodehouse; The Don: Beyond Boundaries; Wally Hammond: Gentleman & Player and England's Greatest Post-War All Rounder.