"God Has A Plan For That Double Bogey" – Meet Joe Griffiths The Golfing Curate Trying To Qualify For The Open
Fergus Bisset spoke with Joe Griffiths about his attempt to qualify for The Open at Hoylake and on how golf sits alongside his faith.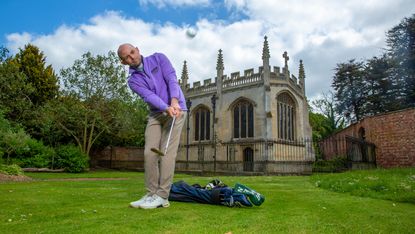 (Image credit: Howard Boylan)
Every year, more than 2,500 people enter The Open Championship via various routes. Most of those who fancy a pop at making it to the event proper go in via Regional Qualifying. Pros and top amateurs keen to test their skills and their mettle on a grander stage aim to move on to Final Qualifying and perhaps even the big event itself.
Looking at the Regional Qualifying entry lists, the name of Joe Griffiths wouldn't immediately jump out. He's a 33-year-old +2 handicapper out of Wellingborough Golf Club, paying the entry fee for the first time to have a shot at glory; A life ambition that plenty of scratch and better golfers realise during their playing careers.
But Joe is a little different to the average punter booking themselves in for a big day at Regional Qualifying. The day before Regional Qualifying, Joe will be at Peterborough Cathedral for an even bigger day in his year – On 25th June, Joe will be ordained into the ministry to begin a curacy at St John's Church in Corby. Joe may be on the road to becoming Britain's best golfing vicar.
"It's going to be quite a couple of days," he says. "I'm hugely excited and more than a little nervous."
Joe hadn't always intended to go into the ministry. He wasn't a Christian at the time he went to university in Leicester but, going to church with his future mother-in-law in Kettering, he found, and built, a relationship with God.
"To be honest, at the time I just went to church to earn some brownie points with the girlfriend's mum and the chance of a free lift back to uni," he chuckles. "But it's funny how things pan out."
Even then though, his journey to a career in the church was a long one. He took a job selling street lighting straight out of university and then considered joining the army after feeling a calling in that direction. The minister at his church gave him some sage advice though and suggested the army he was being called to might have been the army of God.
"I was newly married with a child on the way so I decided to pray on it, that's Christian language for 'thinking about it,'" he says. "I came to the realisation that the church was the right avenue for me to go down."
It's then a long discernment process in the Church of England in which candidates decide whether the ministry is right for them. It took Joe some five years to go through that process.
Golf Has Been A Constant For Joe
Golf was always a constant in Joe's life though and when he decided to do his ordination training at Wycliffe Hall, Oxford, golf was a key consideration.
"I chose Oxford as it has a really good golf programme," he says. "Oxford plays some great matches against the likes of Walton Heath, Hankley Common, The Berkshire, Royal St George's, Royal Cinque Ports – an incredible list. I also was very keen to play the fixture against Cambridge and I was fortunate to do that twice."
It was at those matches that Joe really saw the beauty, camaraderie and mental benefits to be found within amateur sport.
"It's the same in many amateur sports, but definitely in golf," he says. "That nobody outside that contest, or relatively few, care about what's happening. But for those on the course at that time, it's absolutely everything. There's something joyous about that."
Joe is looking forward to having a shot at The Open but he's also looking forward to how he might use golf in his ministry as he starts a different journey this summer. He is setting up an online Christian golfing community called "One Flock Golf Club," and his aim is to use golf as a tool to introduce people to one another and to an activity that can give them pleasure and purpose.
"One of my hopes going to Corby, which has deprived areas, is to use golf," he says. ". I've seen the opportunities that golf has opened up to me and I think this is part of what my mission is. If I can encourage people to play golf, to make connections they wouldn't otherwise have made and to enjoy a game that we all love… To give people that opportunity… I feel it would be a really powerful thing I could do."
And Joe feels there is extensive possible crossover between Christianity and golf. Not just from the point of view of reflection and contemplation but also with the chance to be generous with time and to listen to people.
"One of the key things for me is that Jesus was never in a hurry. Throughout scripture we see that Jesus had time for everybody he came across," says Joe. "There's something about golf, in the busy world that we live in, that it gives us an opportunity to slow down. Where else in society at the moment do we have a chance to chat with somebody for four hours? I've had some of the best conversations I've ever had with people, whether on faith or general subjects, maybe on topics where people might be struggling with something… when I've been playing golf. A chance to rest, to stop, to be honest and open and even vulnerable. That's a big connection between faith and golf."
A member at Wellingborough Golf Club, Joe has regular lessons from the pro there James Whittemore. Joe is something of a student of the golf swing and has been since his junior days.
"Funnily enough, I won the RE prize at school – A weird one and maybe a sign as I wasn't a Christian at the time," he says. "You chose a book for it and I went with Ben Hogan's Five Lessons. I used to read that cover to cover. His words were gospel to me at that time!"
Faith and Temperament
On the course Joe says his playing strengths are his straight driving and short-range putting, but he also feels his temperament is an asset, using his belief to help him put things in perspective.
"I rarely get angry. I think about the plan that God has for us. It's very liberating," he says. "If you honestly believe that God has a plan and if you believe that on a macro and a micro level then, although it might seem bizarre, God has a plan for that double bogey!"
Joe is keen in future to write a book on Christian sports psychology and believes it's a powerful tool for Christians in sport to be able to accept all outcomes.
"You can be fully accepting as you believe that the outcome is for your good," he says. "There's more than that too and it's something Scottie Scheffler and Bernhard Langer have talked about – playing not for themselves, nor for the people around them but for God. That quote in Chariots of Fire from Eric Liddell – 'When I run, I feel God's pleasure,' I often think of that on the golf course."
Joe's family, wife Gemma and three daughters – Isla (7), Esmie (5) and Florrie (2), are very accepting of his busy schedule and how golf fits into that. His feeling is that golf is an important thing for balance and that it makes him a better husband and father.
"I know not everyone agrees with that, but it makes me a better person for the time I am with my family. We all need space and golf allows you to really connect with nature, to see 180 degrees of sky, to see weather fronts rolling in, to see evidence of God's creation," he says. "And God rested on the sabbath day, Jesus continued to have sabbath moments. Golf is a sabbath moment for me."
Joe is clearly an extremely well-rounded individual with an inner calm and peace about him that helps him maintain a measured and objective temperament when on the golf course, and no doubt when off it too. Those of us who don't have religious faith could learn a great deal from that attitude towards the game. To play for the love of amateur sport, to appreciate the nature on and around golf courses, to appreciate the opportunity, to appreciate the other participants and to give them the time and the ear they deserve. Joe has a mountain to climb to try to make it to The Open at Hoylake but listening to him talking about his hopes, expectations, and excitement for his curacy, he obviously has all the equipment necessary to scale mountains, to make positive decisions in his life and to help others make positive decisions in theirs. Joe will play his Regional Qualifier at either Alwoodley or The Northamptonshire on 26th June – Here's hoping he makes it through.
The Numbers Around Open Qualifying
2,500 – (At least) entrants to The Open Championship each year.
1,400 – Entrants to Regional Qualifying tournaments
34 - Places available through events being played around the world on the PGA TOUR, DP World Tour, Asian Tour, Japan Golf Tour, PGA Tour of Australasia and Sunshine Tour
13 – Venues being used in Regional Qualifying events held on 26th June
16 – Places to be awarded at the four Final Qualifying venues, Dundonald, Royal Porthcawl, Royal Cinque Ports and West Lancs, on 4th July
288 – Players will tee it up in Final Qualifying events
50 – The top-50 players on the Official World Golf Ranking receive an exemption for Hoylake
7 – Amateur exemptions are on offer for the championship
Get the Golf Monthly Newsletter
Tips on how to play better, latest equipment reviews, interviews with the biggest names and more.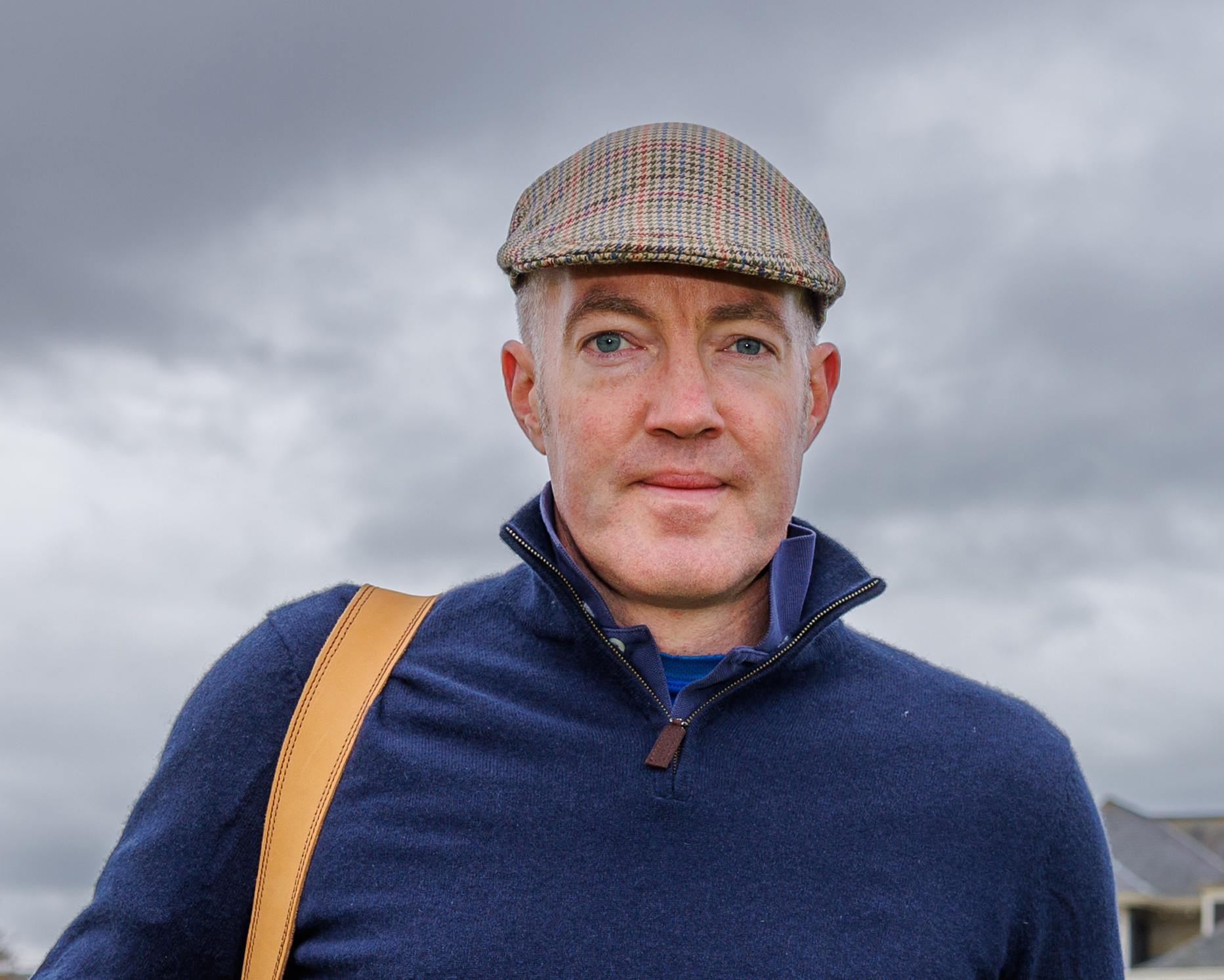 Fergus is Golf Monthly's resident expert on the history of the game and has written extensively on that subject. He is a golf obsessive and 1-handicapper. Growing up in the North East of Scotland, golf runs through his veins and his passion for the sport was bolstered during his time at St Andrews university studying history. He went on to earn a post graduate diploma from the London School of Journalism. Fergus has worked for Golf Monthly since 2004 and has written two books on the game; "Great Golf Debates" together with Jezz Ellwood of Golf Monthly and the history section of "The Ultimate Golf Book" together with Neil Tappin , also of Golf Monthly.
Fergus once shanked a ball from just over Granny Clark's Wynd on the 18th of the Old Course that struck the St Andrews Golf Club and rebounded into the Valley of Sin, from where he saved par. Who says there's no golfing god?